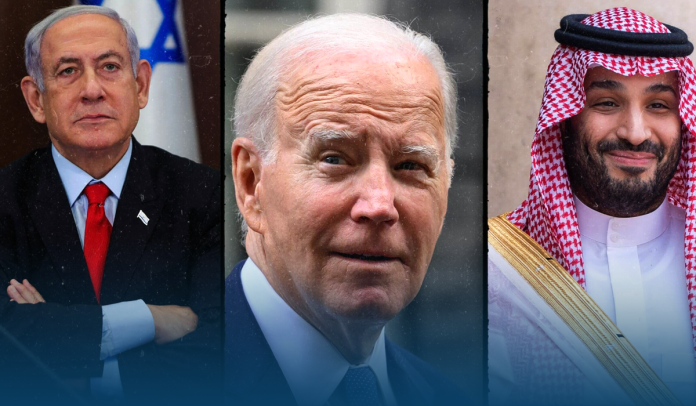 The United States President Joe Biden met with Israeli PM Netanyahu on the sidelines of the United Nations General Assembly, and both agreed to work towards making ties between Saudi Arabia and Israel. Netanyahu had talks with Biden and expressed that if the White House played a brokered role, they would reach a diplomatic relationship with Riyadh. Their meeting was the first after Netanyahu came to power again last year, and they met at the sidelines of the UN General Assembly. Saudi Arabia and Israel are two top allies of the United States in the Middle East, and America has been trying to urge them to establish good relations. Israeli Prime Minister said that under President Biden's leadership, they would be able to have strong ties with the head state of the Muslim community, Saudi Arabia.
Saudi Arabia is considered the most prominent state for all Islamic countries and Muslims all over the world. Muslims worldwide greatly respect this country as their holy sites are within this state, and Muslims have an emotional attachment to this state. Saudi Arabia has not recognized the Israeli state since its creation in 1948. Many other Islamic states, under the influence of Riyadh, have also rejected Israel. Jerusalem is in an effort to have good relations with Riyadh as it would pave the path to other Islamic states, and America has been playing a role in establishing new ties. However, Saudi Prince Muhammad Bin Salman has challenges making this proposal acceptable to his country's Muslims. The Islamic world has been angry with Israel due to the Palestine issue.
Netanyahu Says He Seeks Better Relations Between Jewish State And Islamic World
PM Netanyahu said the peace talks and ties between Israel and Saudi Arab would be essential in mending the sour relations and normalizing conflicts between the Jewish state and the Islamic world. He said it would also open the way to peace between Israel and Palestinians, and he said all of that was achievable. The discussions came as Jerusalem has made its brutal actions upon Palestinians more tense, which has triggered voices worldwide in favor of Muslims suffering from Israeli actions. People are pushing President Biden to declare Israel responsible for severe abuses.
On Wednesday, Joe Biden called Netanyahu a "Friend" and admired him. He also applauded the newly launched economic corridor, which is planned to go from India to Europe through Saudi Arabia, the United Arab Emirates, and Israel. Biden said that was a big plan. Only a few Muslim states have recognized Jerusalem since its creation. However, former US President Donald Trump's efforts made the UAE, Morocco, and Bahrain recognize Israel and helped secure deals. Sudan also became part of the ties known as the Abraham Accord.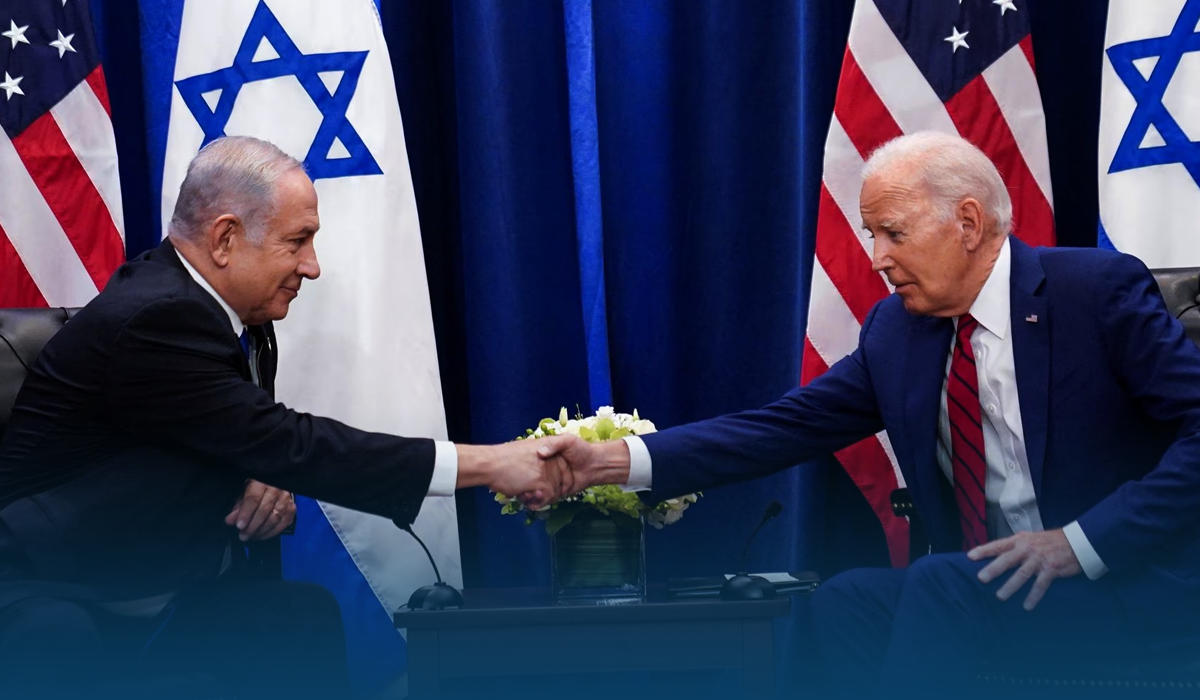 Arabs Follow Peace Initiative, Riyadh Officials
Jerusalem leaders repeatedly pushed the Islamic states for better relations. Saudi officials have said they have been following the Arab Peace initiative, which describes that the ties with the Israeli state can only be normalized if Jerusalem withdraws from Arab territories, establishes a separate Palestinian state, and finds proper solutions for Palestinian refugees.
America is cooperating with Jerusalem to make its relations normalize with Islamic stats. Biden administration has been working to include Israel in its Visa Waiver Program, allowing Israelis to travel to America without visa requirement. This is all being done while knowing that Israel mistreated Palestinian Americans. The US and Israel have been allies for a long time, but their relationship has been under the spotlight for some time. Earlier this year, President Biden publicly clashed with PM Netanyahu for its judicial policies, which America claimed would negatively impact the rule of law within the state. On Wednesday, Biden talked about the judicial plan, said they would talk about that, and stated they were to discuss the challenging issues.