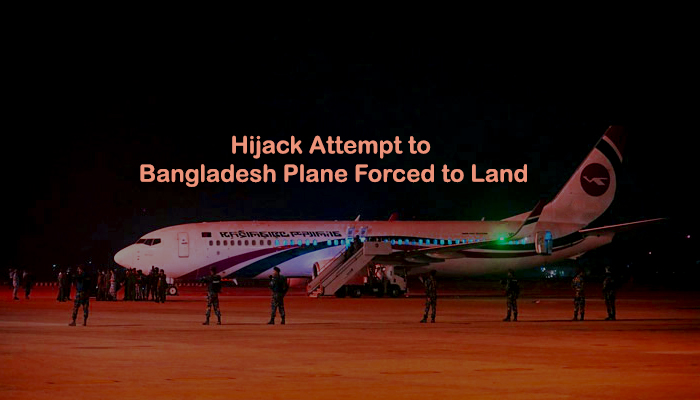 Local media of Bangladesh reported that the Biman Bangladesh Airlines Plane was flying from Dhaka to Dubai and suddenly it forced for the emergency landing from a hijacker. Security forces surrounded the flight that was carrying 142 passengers at a Bangladesh airport in the Chittagong city. However, the City police reported that flight BG147 passengers landed safely.
Moreover, AFP news agency reported quoting security forces that a man arrested who was trying to storm the cockpit. After landing off the aircraft at the Shah Amanat International airport in Chittagong. It was instantly cordoned off, and police communicate to the suspected hijacker. Age of the hijacker was around 25 years, and the reason behind his hijacking is still not clear. An official of the airline stated that the passenger acted suspiciously and tried to hijack the plane.
The pilot of Boeing 737 landed the aircraft at Shah Amanat International Airport Chittagong, the second largest city of Bangladesh at the local time about 5:40 pm. A Bangladesh's official reported that the hijacker may be psychological patient and he did it due to his mental disturbance. All the passengers were safe, and they didn't harm a little bit.