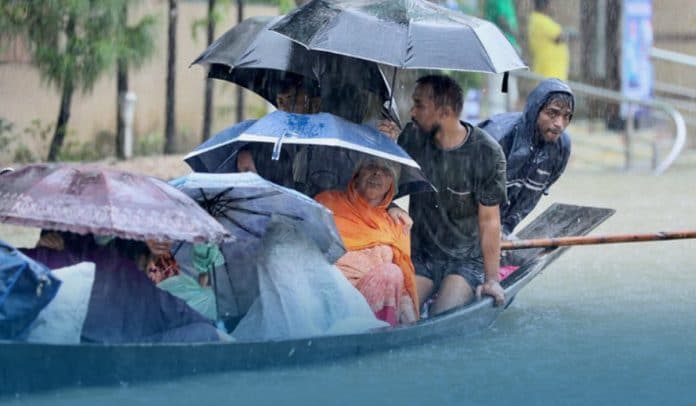 One of the worst monsoon seasons has struck the region of Bangladesh and India, taking the lives of at least 59 people. Millions of citizens of both countries find their way through heavy rains, floods, thunderstorms, and landslides. Emergency teams are working to protect the affected and their belongings. However, as time passes, forecasts indicate that weather conditions will worsen.
India and Bangladesh were hit by a severe monsoon storm that killed at least 59 people. Moreover, Emergency workers are struggling to reduce the loss of millions of people from floods, lightning strikes, and floods. pic.twitter.com/eY1ZXQx7MJ

— Live News Now (@LiveNewsNow6) June 20, 2022
According to government officials, this flood is expected to be the worst in Bangladesh's history since 2004. The persistent rains over the last week and heavy water rundown from mountains across neighboring India have contributed significantly to the problem. Military troops and rescue teams started operations in the affected areas to evacuate citizens. However, many areas have been cut off from their neighborhoods, leaving them reliant on federal authorities for assistance. Water levels continue to rise, causing schools to become makeshift shelters.
A 23-year-old Bangladeshi native from Companiganj, Lokman, village told AFP news that his entire village was submerged early Friday, and they had no place to go. He further added that they waited all day on the roof of their home until a neighbor rescued them on a makeshift boat.
Humanitarian Crisis
The Assam state of India has also suffered a severe blow having over 1.8 million people affected by floods over the duration of five days. The chief minister of the state, Himanta Biswa Sarma, told local reporters that he had directed district officials to take any required measures to rescue affectees. A 28-year-old native from Udiana village in Assam said she had never seen such a flood before. She ended up stranded in a rickety plastic tent with her children after the water flooded her house. In addition to no water, her son was suffering from fever without a doctor on hand. Another stranded citizen from the same village described the scale of the flood as that there was water all around us, even inside our homes.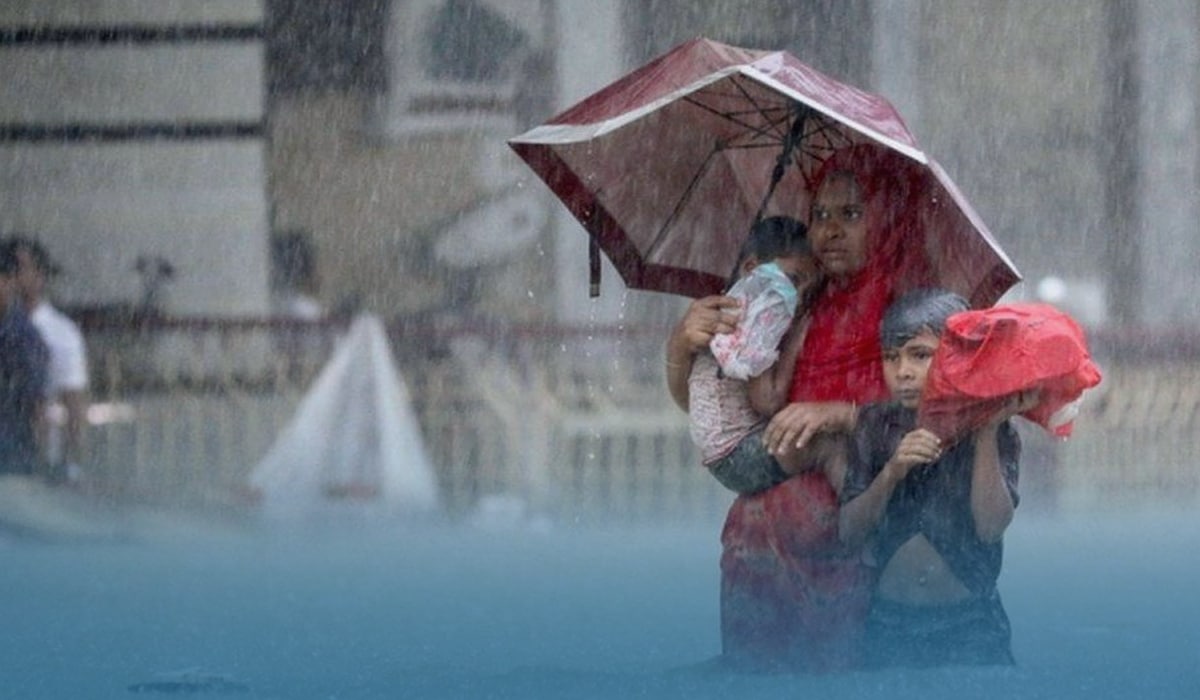 Syed Rafiqul Haque, a former lawmaker from Bangladesh, stated that Bangladesh was in danger of a humanitarian crisis amid widespread flooding in the Sylhet-Sunamganj belt, stranding millions of people. According to officials, nearly 3.1 million people have lost their homes, while 200,000 people take shelter in makeshift houses on the high ground.
Rains during the monsoon are usually a life-sustaining force for South Asian farmers, but they are also notorious for bringing devastating floods, causing deaths, and destruction of property. Especially in recent years, these rains have caused some serious trouble for India and Bangladesh. Environmentalists have also expressed concern about the possibility of further disasters resulting from this one event, especially in countries with dense populations.
Read Also: 3 Foreigners Sentenced to Death to Support Ukraine