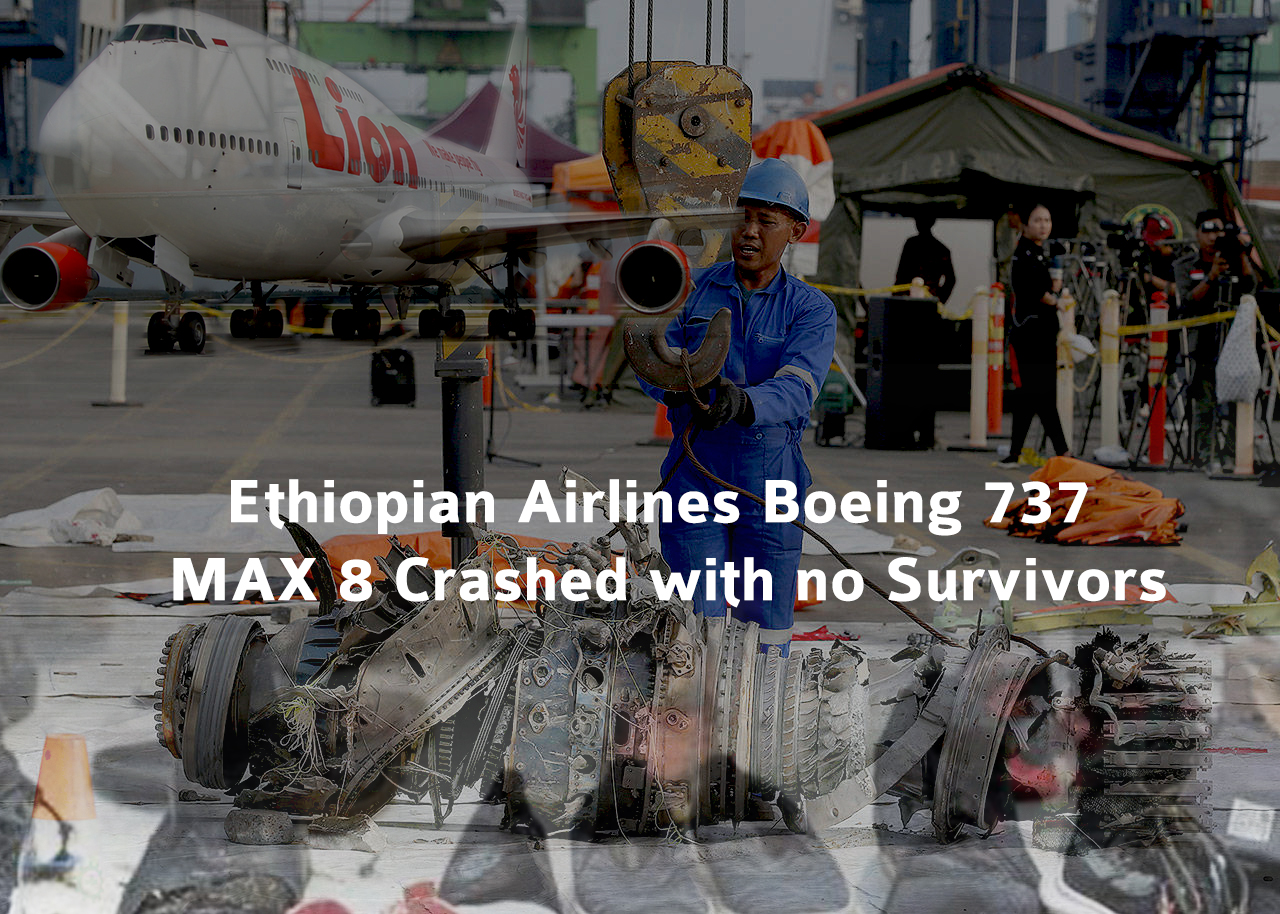 Ethiopian Airlines officials announced that the flight number ET 302 with Boeing 737 caring 157 passengers crashed unfortunately on Sunday morning. With sorrow and grief, they said that all the persons on board including staff had died. Six minutes after taking off the flight lost contact at the local time at 08.44 am from Bole International Airport in the capital of Ethiopia.
The Boeing 737 crashed down near Bishoftu, southeast of Addis Ababa and according to the spokesperson of the airline, the victims of this crash were from 32 various nationalities. Ethiopian Chinese Embassy's spokesperson Li Liang said that eight Chinese people were also on the unfortunate fight.
On Twitter, the officials of Ethiopian Airlines tweeted that the group CEO at the incident sight confirms regrettably of no survivors. He also showed his sincere condolences and sympathies to the loved ones and families of the dead passengers in the terrible accident. Early, the officials of the airline released a statement that they would send the staff to the incident sight and they will give all the possible services regarding the emergency. Hotline and emergency center also established for family and friends of those who lost their lives in the tragic accident.
Ethiopian Prime Minister's Office Grief
Office of the Ethiopian Prime Minister also showed their grief sorrow on the tweet that they want to express their profound condolences to the families of the victims of Ethiopian Airlines. In the past, Ethiopian Airlines has well past safety record as it gained the excellent reputation of the top airlines in Africa. Aviation specialized CNN anchor Richard Quest said that Ethiopian Airlines is a top functional airline. They give their services to African Airlines that works similar to a western airline.
The crashed Boeing 737 MAX 8 is the similar type of plane as the crashed Indonesian Air Jet which fell immediately in 2018 after the takeoff from Jakarta in which 189 people killed instantly. The editor in chief of Airline Ratings, Geoffrey Thomas said that the Ethiopian Airlines crashed on Sunday had remarkable differences to the Lion Air crash previous year. There were harsh variations in airspeed on the Lion Air flight, and related staff always get the information from the plane when it was falling down. On the other hand, in today's jet crash there had no fluctuations, but the instant transmission ceased. It is the indication of catastrophic failure in air from the transmission ceasing.