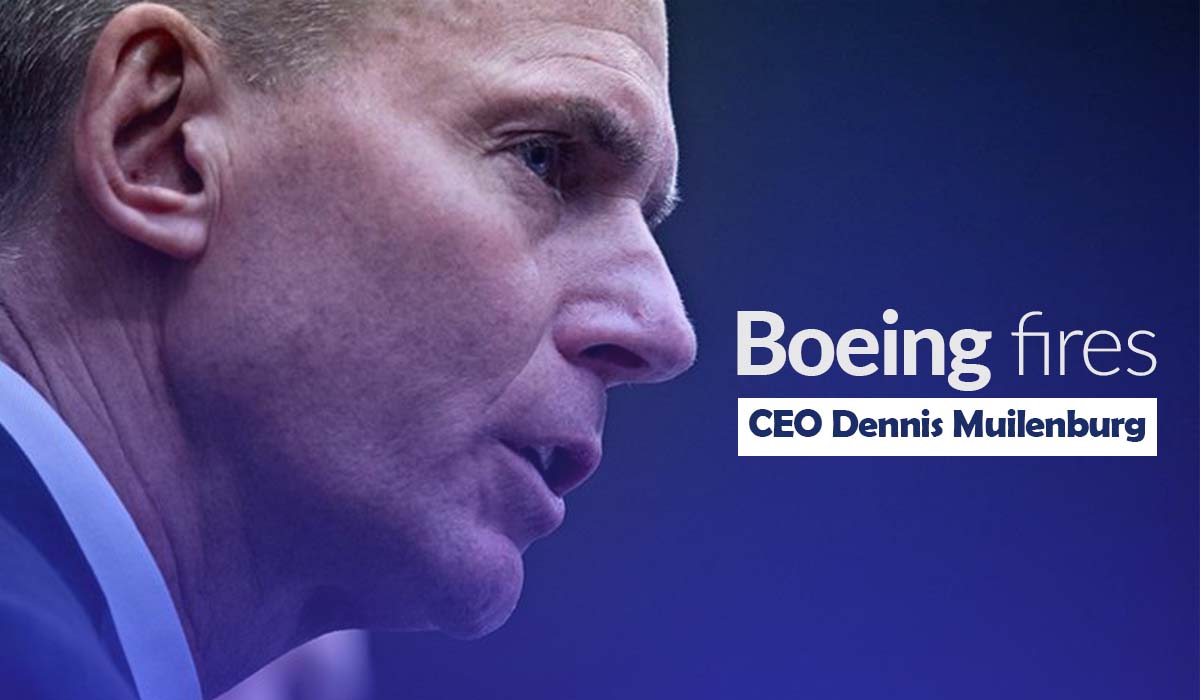 According to Boeing, it fired its CEO Dennis Muilenburg and replaced him with the chairman of the company as the main manufacturing exporter of the nation struggles to recover the trust of customers, public and regulators in the wake of two deadly crashes of its successful plane, the 737 Max. Muilenburg stepped down instantly and David Calhoun, the Chairman, will become the CEO of Boeing on January 13, 2020, at the age of 62.
Boeing denied to comment on golden handshake of Muilenburg, but a filing earlier this year revealed he could be eligible for about $39 million. The disturbance comes as Boeing flailed in its efforts to contain one of the major crises in its over hundred-year history, disrupting relations with the very customers of the airline that fueled the sales of Boeing boom in recent years to the pilots who protested about broken trust.
Also, the airlines lost millions of dollars in their revenue and restrained their growth without access to the fuel-efficient aircraft, that officials grounded in mid-March. The Federal Aviation Administration (FAA) took the rare move of openly cautioning Boeing earlier this month for pushing an unrealistic timeline for aircrafts' return to service and for appearing to pressure the officials.
Recent two big Crashes of Boeing, claiming 346 Lives
The two plane crashes – crash in Indonesia in October 2018 and crash in Ethiopia in March 2019 – took 346 lives. A flight-control program compromised in both crashes and controllers has not still signed off on changes in software for the planes, forcing airlines to modify their schedules well into 2020. According to people aware of the matter, Muilenburg repeated claims that officials would return the aircraft in the 4th-quarter and talking to FAA administrator Steve Dickson in Washington.
Boeing recognized that anxieties about trust led to the modification. Greg Smith, the CFO who became acting CEO, announcing the changes in a note to employees that the Board acknowledged that a change in leadership was essential to recover confidence in the firm moving forward and that they will continue with a transformed commitment to overall transparency, including proactive and effective communications with the Federal Aviation Administration, other international regulators and their customers.
On Monday, shares of Boeing gained almost 3% after the airline announced the changes but still down twenty per cent since the 2nd 737 Max crash in March. The FAA denied to comment on the firing of Muilenburg but said the agency proceeds to work with other global aviation safety regulators to analyze the proposed changes. The agency stated that safety is their main priority, and they have set no time frame for when the work completed.
It said that they expect that the airline will support that procedure by emphasizing on the quality as well as timelines of data submittals for the review of FAA, also being clear in its relationship with the Federal Aviation Administration as a safety regulator.
Two Crashes Sparked Numerous Investigations against Boeing
The resultant chaos from the two crashes consumed Boeing. Both crashes flashed several inquiries, including a federal criminal investigation, about the development of aircraft and certification by FAA in 2017. Boeing said earlier this month that it would hang production of the 737 Max early 2020, the latest signs of how the crisis rippling through the supply chain of the company. It also raises anger among flight attendants and pilots. For example, pilots were not told about flight-control software that implicated in the two crashes, till the plane of Lion Air went down in October 2018.
A spokesperson for the Allied Pilots Associations, Dennis Tajer said that it doesn't make effect who commands, they have the same expectations, and they will remain an advocate for their passengers no matter what the tag name says. Tajer represents approximately fifteen thousand American Airlines, including over four thousand 737 pilots. He added, only management changes do not rebuild trust, but actions do.
President of the Association of Flight Attendants, Sara Nelson, who represents roughly fifty-thousand cabin crew, including United termed the resignation of Muilenburg as long overdue and blamed the failures of planes somewhat on the pressure on Boeing to deliver returns to investors. Nelson said safety always come first. Thousand of other families also show their worries about their capability to provide for their loved ones. It's not enough that the good people on the Boeing's frontline are heartbroken and experiencing ambiguity because of failed leadership. Their members are facing this same doubt as airlines discard flight plans.
Board removed Muilenburg as Chairman in October
Boeing had about four months fought calls to replace Muilenburg. The Board of Boeing removed him as chairman in October 2019 saying he could better emphasis on taking the Max back to service, a procedure that delayed by further questions from regulators. FAA's chief said earlier this month that he would not rule out penalizing the Boeing for failure to make revelations about the 737 Max.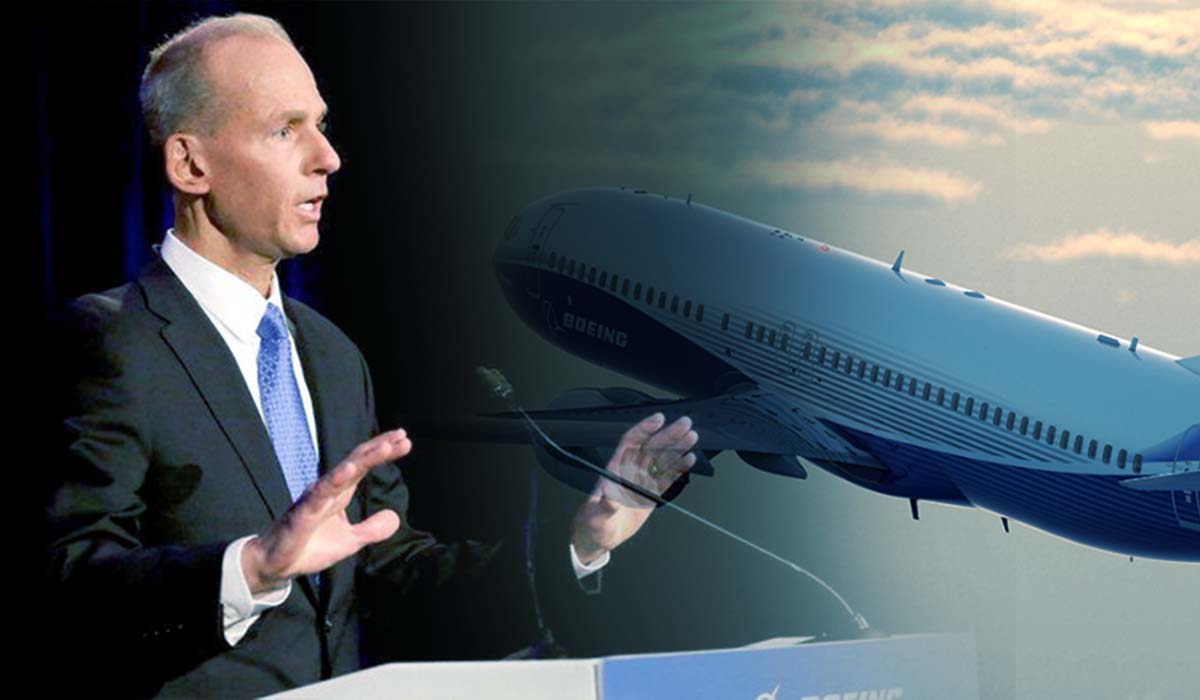 Muilenburg, an engineer by profession, became CEO of Boeing in 2015 and working with the company since he was an intern. Boeing board replaced its commercial airplane unit's head, Kevin McAllister, soon after firing Muilenburg as chairman. A three-decade Boeing employee, Stan Deal who recently led its worldwide services business, replaced McAllister.
Embarrassment regarding Boeing Starliner
Along with the problem of Max, Boeing faced a big discomfiture this weekend with its space capsule, Starliner. The autonomous flight control system of Starliner fired at the wrong time just after launch, putting the crew capsule in the wrong orbit. A planned docking with the International Space Station (ISS) to bring supplies had to abort. Starliner did securely return to Earth on December 29, 2019.
Calhoun is giving his services on Boeing's Board since 2009, and he took the responsibility of non-executive chairman in October 2019. He has been a senior managing director of Blackstone and earlier served at General Electric for over two decades, including a spell as leader of its plane engines business. A former CEO of Continental Airlines, Larry Kellner, will become chairman. Since 2011, he is working with Boeing. Kellner is the president of private equity company Emerald Creek Group.
Read Also: Zero New Jet Orders Reported to Boeing in April