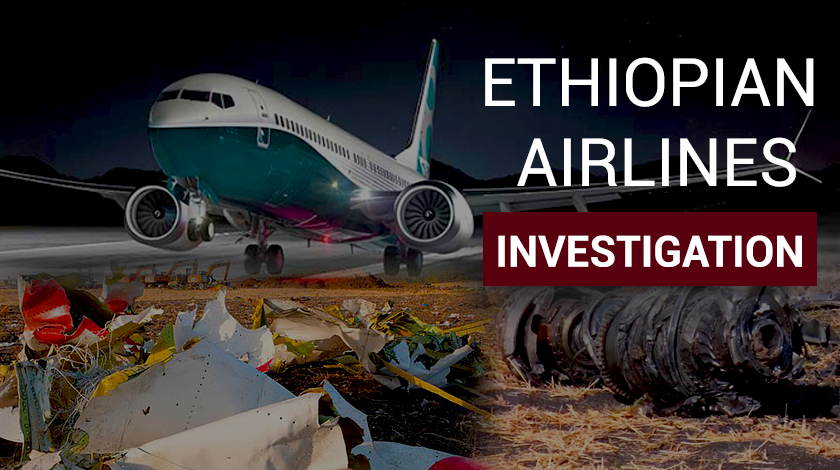 Allied Pilots Associations spokesperson, Capt. Jason Goldberg said that the findings demonstrate that the failure involved in the automatic anti-stall software – MCAS or the Maneuvering Characteristics Augmentation System is a severe emergency. He said in a statement that the Ethiopian investigation's initial findings approve that an MCAS failure is a critical emergency and not a benign event.
Goldberg expressed that American Airlines pilot union remain hopeful and cautious that the potential fix will be thoroughly examined and not fast-tracked or hurried. Moreover, he also said that the APA would remain keenly engaged to confirms that the 737 Max will only fly again when it ensures the satisfaction of all the stakeholders.
Similarities of Ethiopian Airlines Accident with Lion Air Accident
It seems in the initial report that there are many similarities in the crash of Ethiopian Airlines Max 8 and the Lion Air crash that also involved another Boeing 737 Max 8. Earlier in a statement, Boeing said that the core value safe for everybody and sustained the safety of their planes, passengers, their customers whereas, the crew is always their top precedence. However, the report not released publically and the report is preliminary whereas, the final report can take more than year to produce.
CEO of Ethiopian Airlines' Statement
CEO of the Ethiopian Airlines, Tewolde Gebremariam said that it seems that before the crash the stabilization system activated. Furthermore, he expressed that even though three un-commanded and huge automatic nosedives from the control system of flight and in today's terminology, it may be a chance that the MCAS activated. Whereas, in the report, the name of the MCAS stabilization system was not specified; however, it looks that the MCAS system forced the plane into a dive fueled with attack sensor readings wrong angle.
He added that the initial report clearly states that all the speculators with untrue allegations proved wrong, referring to doubts and criticism over the qualification of the pilot. Gebremariam openly declares that their airline is always confident about their pilots. On the other side, the Boeing 737 MAX seems to have a technical problem, he added.