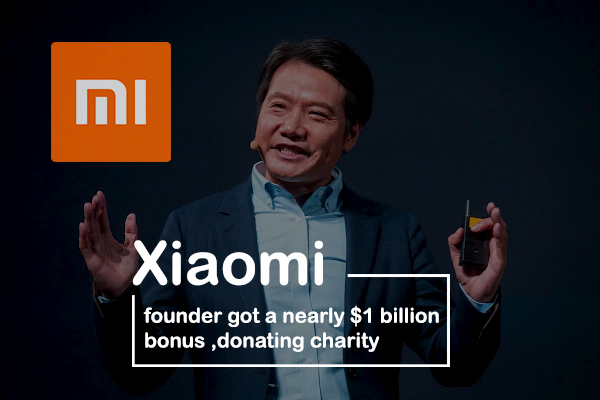 The Chief Executive and founder of smartphone's company of China Xiaomi is at a stage where they are receiving a massive bonus of $1 billion for a year. The respected doing of Lei Jun is that he is donating all the bonus as a charity.
On Wednesday, in a regulatory filing, Xiaomi said that Jun is receiving a bonus of over 636.6 million shares for his services for the company. Moreover, in Hong Kong, the stock traded.
Based on the current price of the stock, it is almost $961 million or about 7.54 billion Hong Kong dollars. Xiaomi also stated that their CEO Lei Jun assured that he would donate all the shares as a charity after deducting taxes of the state.
On the other hand, the company did not mention the department where exactly that money they donate. There was not any representative of the firm to comment on this particular talk. Last July, Xiaomi go public in Hong Kong after that the stock fallen among the concerns for a slowdown in smartphone's demand in China.
Furthermore, Xiaomi also facing heavy competition with Apple (AAPL), Samsung and with its domestic rivals like Oppo, Vivo, and Huawei. According to the trackers of real-time wealth from Bloomberg and Forbes Lei has still worth 11 billion dollars and can have enough money to donate his money.