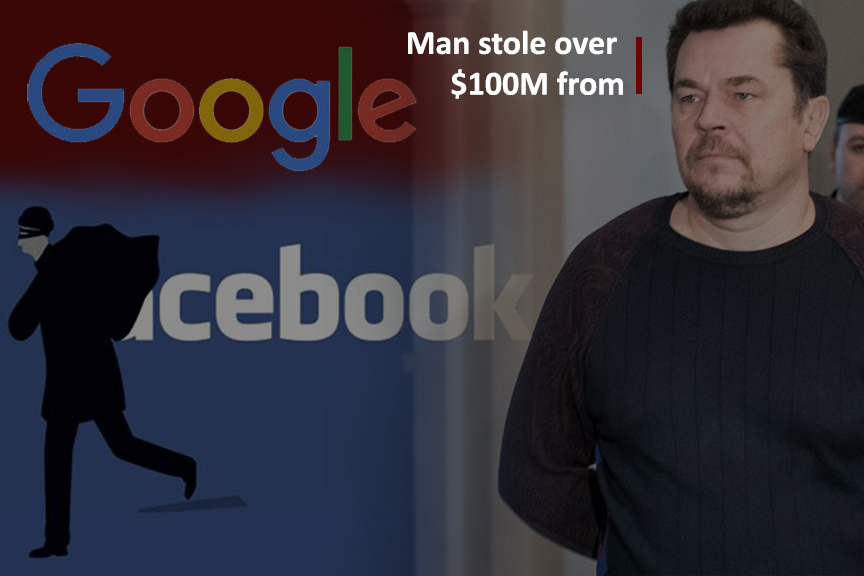 Nowadays many people caught in the online fraud and phishing even after a lot of awareness developed regarding it. On May 18, 2017, a similar case went in the district court of Vilnius, Lithuania against Evaldas Rimasauskas who was a hacker accused of stealing over $100 million. Furthermore, the court needs more info from the US before ruling on the arrest of a local businessman. The age of the hacker is about fifty years, and at this stage, he comes to know that the money that makes him a millionaire but from the underhanded means will hang him in a lot of legal issues.
Rimasauskas stole over 100 million dollars from social media forums like Facebook and Google, New York's Southern District's prosecutors said. On March 20, the hacker pleaded guilty to one count of wire scam. On 24 July, the schedules to sentence and faces a maximum of thirty years in prison. Manhattan United States Attorney Geoffrey S. Berman stated that the accused devised a transparent scheme to cheat the companies of the United States of 100 million dollars. After that, he transfers that money to the bank account all over the world.
Conditions for Rimasauskas Plea
The plea deal of Rimasauskas needs him to submit 49.7 million dollars to the court as a forfeit. According to Reuters, from 2013 to 2015 he sent spam (phishing) emails to the technology giants though make believe them to be Quanta Computer. The hardware company based in Taiwan regularly do transactions of multi-million-dollars with Google and Facebook.
Once Rimasauskas wired the funds to banks in Latvia and Cyprus, he transfers the funds to several bank accounts he managed all around the world. Different banks of Hungary, Lithuania, Slovakia, and Hong Kong are in that fund's transfer list. Furthermore, the accused make the bogus invoices to give the impression of employees at Google and Facebook signed off on the business deal.
Berman shared the statement of Rimasauskas that he thinks that he could hide him behind the screen of his computer from the eyes of the security forces across the world when he was conducting the online crime. However, he realized very soon that the arms of the U.S. justice are very long and now he faces a notable period in a United States prison.
Rimasauskas arrested by the Lithuanian authorities in March 2017 and hand over to the U.S that August. Individually Facebook lost $100 million whereas Google lost about $23 million during these stolen activities. According to the statement of Facebook to The New York Times, they managed to recover most of its stolen money. On the other hand, Google stated that they recuperated all of their stolen funds.