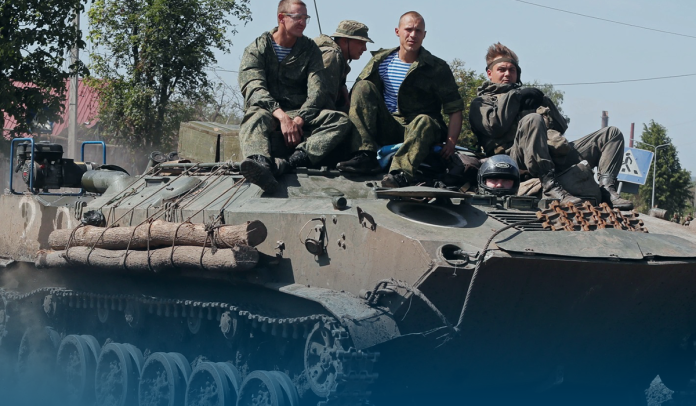 On Sunday, the U.K. Ministry of Defense said that the Kremlin troops have likely suffered its highest casualty rate over the past fortnight since the brutal invasion started in February 2022. The Government Department's observation is based on the data provided by Ukrainian officials that Moscow averaged around eight hundred casualties daily over the past seven days. The Defense Ministry added the numbers are established as per 'likely accurate' Kyiv's date.
In addition, the uptick in Moscow casualties is likely amid multiple reasons, including a lack of military-trained forces, coordination, and resources at the frontline, according to the Ministry, which is exemplified in Bakhmut and Vuhledar.
The General Staff of the Ukrainian Military Forces released one-day statistics on Russian military deaths in the Russo-Ukrainian war. Although the British Defense Intelligence couldn't confirm Kyiv's methodology, the trends the numbers demonstrate are expectedly accurate. Moreover, the mean average for the past week was 824 deaths per day, more than fourfold the rate recorded during June-July 2022.
Furthermore, according to the UK Defense Intelligence's Feb. 13 Update, as of February 7, an open source imagery showed Russia has further bolstered defensive fortifications in the Central part of Zaporizhzhya province situated on the banks of the Dnipro River, especially near the city of Tarasivka. As of Jan. 8 this year, Moscow had established military fortifications between Orikhiv and Vasilyvka, Zaporizhzhya province.
Undermine Moscow's Avowed War Objectives
In spite of the currently active focus on the Central Donbas region in Eastern Ukraine, Moscow remains worried about protecting the extremities of its front. The Ministry also reported: this is illustrated by the continued development of military fortifications n Luhansk and Zaporizhzhya provinces and installations of troops. The Russian frontline in the combat zone amounts to nearly 800 miles, with the Moscow-seized Zaporizhzhya region frontline at 120 miles.
A major Kyiv breakthrough in southeastern Zaporizhzhya would seriously challenge the feasibility of a Russian land bridge linking Rostov in southern Russia and the Crimean Peninsula; the Ukrainian gains in the Luhansk region would further undermine the Kremlin's avowed war objectives of freeing the Donbass region.
Read Also: Western Leaders Vow Ukraine Additional Leopard 1 Battle Tanks