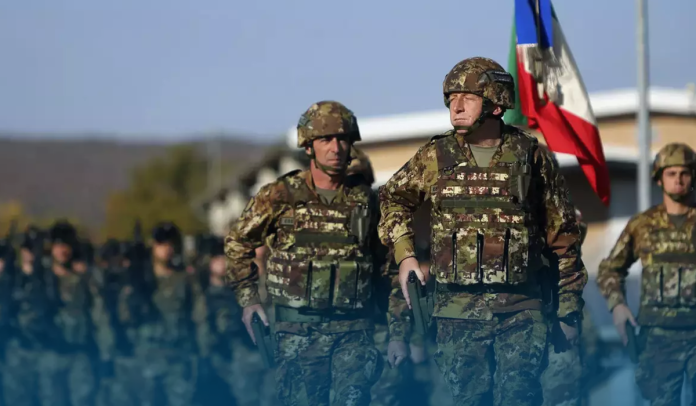 On Monday, the North Atlantic Treaty Organization – an intergovernmental military alliance between 30 member countries – kicked off its long-planned nuclear drills in Europe's northwestern region as tensions grow over the Russo-Ukrainian war and the Russian President's threats to protect his country by all means.
According to NATO, Air Forces from across the North Atlantic Alliance will exercise nuclear deterrence capabilities involving fourteen NATO states and around sixty aircraft of multiple types. Dozens of aircraft include fourth-generation F-16s and F-15Es & fifth-generation F-22 and F-35A fighter aircraft, as well as Aerial refueling and surveillance aircraft, as Joint ISR (Intelligence, surveillance, and reconnaissance) are important for all military actions. The JISR provides opinion-formers and action-takers with a better understanding of the conditions on the ground.
The drills known as 'Steadfast Noon,' which would run until October 30, are centered at Kleine Brogel Air Base, a Belgian Air Component military airfield situated 0.8 nmi (1.482 km) east of Kleine-Brogel, in Peer municipality in Limburg province, Flemish Region, Belgium. Kleine Brogel Airfield is home to the Belgian 10th Tactical Wing, operating General Dynamics F-16 multirole fighter jets, which among other capabilities, can deliver B61 thermonuclear unguided bombs.
Currently, there're six active locations in Europe that store U.S. nuclear weapons: Kleine Brogel Air Base in Belgium, a military air base of the Luftwaffe in Buchel in Germany, Ghedi Air Base in northern Italy, Aviano NATO Base in northeastern Italy, Volkel Air Base located near the village of Volkel in North Brabant, Netherlands, and possibly Turkish Incirlik Air Base.
B-52 Stratofortress Bombers will Also Take Part
Furthermore, as in the past years, the US long-range Boeing B-52 Stratofortress strategic bombers will also be included in the exercise; in October 2022, B-52 Stratofortress will fly from Minot Air Force Base, a United States Air Force installation in Ward County, North Dakota. In addition, training flights will be conducted over Belgium – a country in Western Europe hosting Exercise Steadfast Noon – and also over Britain and the epeiric North Sea. Moreover, flights might be conducted over the Netherlands and Germany.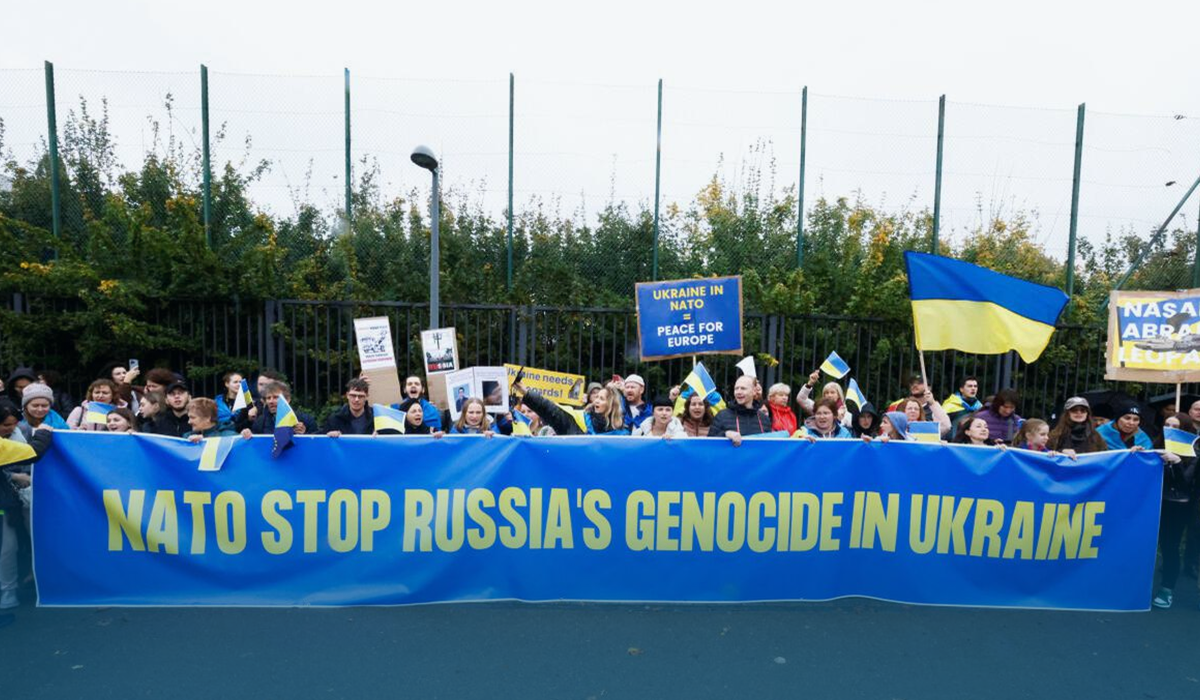 Each year, a different NATO state hosts Exercise Steadfast Noon. Oana Lungescu, a Romanian journalist who has been a NATO spokesperson, said that these drills help ensure that the nuclear deterrent of NATO remains safe, secure, and effective; allies would continue to take all necessary actions to achieve that. However, the Alliance isn't allowing any media access.
Read Also: Biden Responds to Moscow's Latest Attacks by Authorizing $725M Military Aid for Kyiv