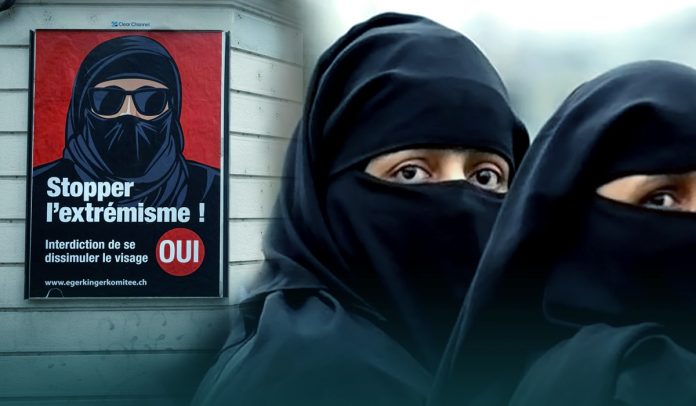 Moreover, The Federal Assembly of Switzerland has narrowly voted in favor of banning face-coverings in public, including Niqab or Burqa worn by Muslim women, a decision that critics branded Islamophobic and sexist.
The official results showed that 1,426,992 (51.2%) of Swiss voters, and a majority of federal Switzerland's 26 cantons, supported the proposal. The results revealed the measure had passed by 51.2 percent to 48.8 percent in Sunday's referendum. While 1,359,621 were against, on a 50.8% turnout.
The controversial proposal was put forward by the right-wing Swiss People's Party (SVP), which campaigned with slogans such as 'Stop extremism.'
The leading Swiss Islamic group stated it was 'A Dark Day' for the Muslims.
The Central Council of Muslims stated, adding that it would challenge the decision in court, that Sunday's determination opens old wounds, further expands the code of legal inequality, and sends a clear signal of exclusion to the Muslim minority.
The Swiss administration had argued against the women's head-covering-ban, saying it wasn't up to the state to dictate what women wear.
After many years of debate in Switzerland, the vote comes after similar bans in other European nations, despite Muslim women wearing full-face veils being an exceptionally rare sight in Switzerland.
Campaign Posters Reading Stop radical Islam! And Muslim groups Condemnation
Even though the far-right proposal 'Yes to a ban on full facial coverings' didn't mention the Burqa or the Niqab, media, local politicians, and campaigners dubbed it the 'burqa ban.'
The campaign posters were reading Stop radical Islam! and Stop extremism!, highlighting a woman in a Black-Niqab, a veil worn by some Muslim women which, along with a headscarf, covers the lower half of the face, have been plastered around Swiss cities. However, rival posters read No to an absurd, useless and Islamophobic 'anti-burqa' law.
The measure will outlaw covering one's face in public places like public transport, sports stadiums, restaurants, or simply walking in the street.
It foresees exceptions at religious-sites, and for security or health purposes, such as face-masks, people are wearing now to protect against coronavirus, as well as for traditional Carnival celebrations. The authorities have two years to prepare detailed legislation.
Muslim groups condemned the vote and have plans to challenge it.
The Federation of Islamic Organizations in Switzerland stated, adding Swiss values of neutrality, tolerance, and peace-making had suffered in the discussion that anchoring dress-codes in the constitution isn't a liberation struggle for women but ultimately a step back into the past.
The vote compounded Switzerland's exciting relationship with Islam after Swiss citizens voted in 2009 to ban the building of any new minarets. Moreover, two cantons already have local bans on face coverings. The Swiss administration and Parliament opposed a countrywide ban.
European Nations Already have Full or partial bans on wearing Burqa or Face-Coverings
According to the University of Lucerne estimates, practically, no one in Switzerland wears a full-body veil (Burqa) that covers the face as well, and only about thirty women wear the Niqab. Muslims make up 5% of the Swiss population of 8.6M people, most with roots in Turkey, Bosnia–Herzegovina, and Kosovo.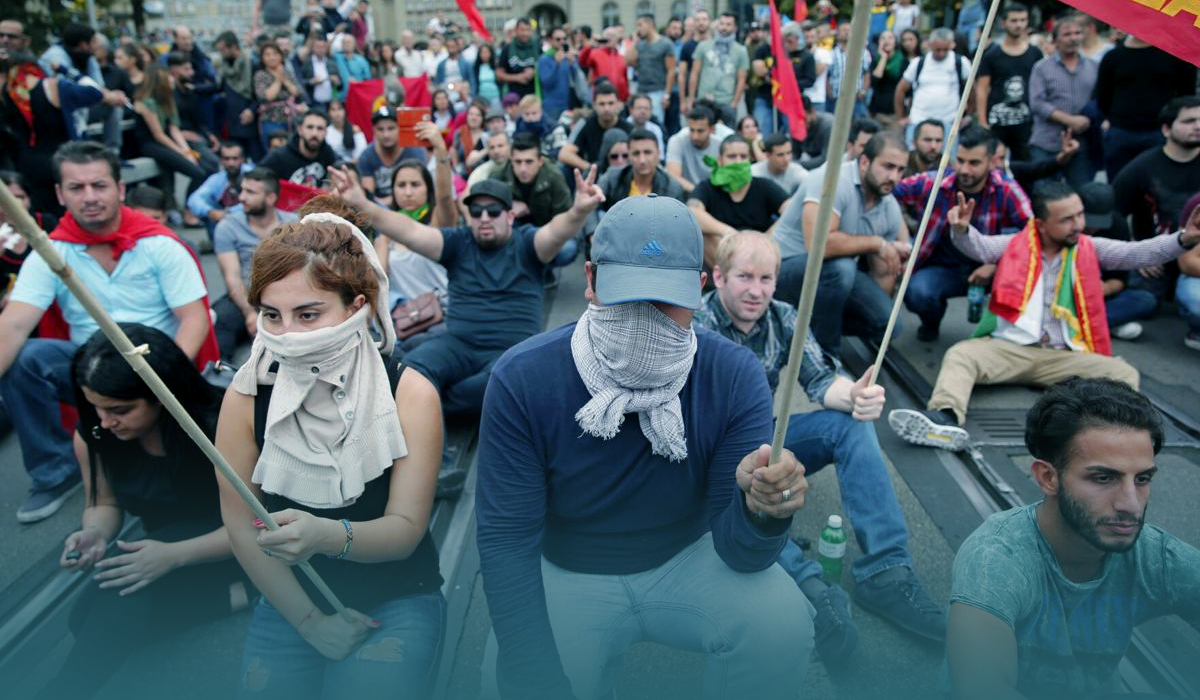 Previously, France banned the wearing of Burqa in public in 2011, and Austria, Denmark, Bulgaria, and the Netherlands have full or partial bans on wearing face-coverings in public.
Amnesty International spoke out against the proposed ban, calling it 'a dangerous policy that violates women's rights, including freedom of expression and religion.'
Backers included the strongest party in parliament, the nationalist Swiss People's Party. Ahead of the referendum, a bloc of left-leaning parties that opposes the controversial proposal put up signs reading 'Useless, Absurd, Islamophobic.'
Read Also: PM Jean Castex Vows to Accelerate Vaccination Campaign in France