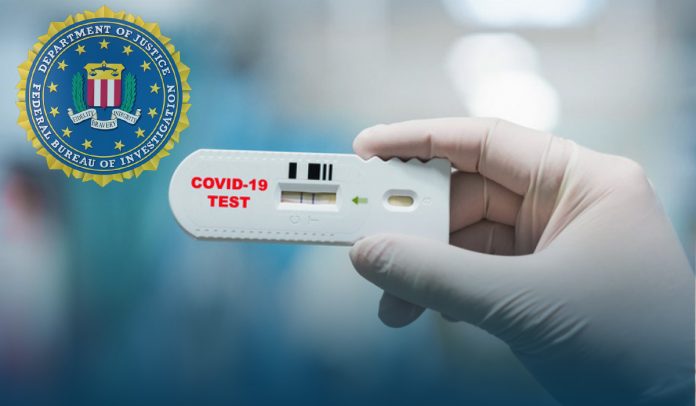 According to the Federal Bureau of Investigation (FBI), fraudsters continue to take advantage of the COVID-19 misinformation by offering fake antibody tests to steal personal information of ordinary people. The FBI stated that scammers promoted unproven or fake antibody tests of coronavirus and marketed them to citizens to steal health insurance information or Social Security numbers.
Scammers continue to capitalize on coronavirus misinformation by offering fake antibody tests, the FBI warns, which could be used to steal personal information. https://t.co/Ppr4anVws6

— CNN (@CNN) June 29, 2020
Antibody tests performed to determine whether a person was infected with coronavirus in the past and since his immune system developed antibodies, then defend the body from again infecting. The United States Food and Drug Administration (FDA) approved some antibody tests, and they previously tested by the National Institutes of Health's National Cancer Institute or other government agencies.
However, it is not easy to make that difference when someone offers you an antibody test on the phone. According to the FBI, if someone offers antibody tests at all, then it is a sign that he is scamming. If vendors offer free tests or suspend incentives for getting one or lab test patients who request them, that is a red flag for a citizen.
The FBI said that other warnings include targeted ads on email, social media platforms, or spontaneous calls. If someone is offering a test without expressing interest through your specialist, say no to him. Moreover, in the case of individual emails, calls, or texts from unknown people and tell you that they are requesting you to take antibody tests on behalf of the government, that is also untrue.
FBI recommendations to avoid scammers
The FBI recommends that one must consult with his doctor before agreeing to any antibody tests. Doctors have authentic knowledge of FDA-approved and accurate tests. The agency also suggests taking tests from well-known and health insurance approved labs and never sharing any type of personal information with anybody besides health care providers.
It is just the most recent in a few months of COVID-19 scams. Since the start of the pandemic in March, fraudsters in the United States called and texted several citizens and told them they got infected with COVID-19 and asked them to submit their personal information. Furthermore, the scammers call citizens and state them they must need to provide a hospital with financial and personal information over the phone call because somebody knows sick with COVID-19.
The COVID-19 antibody tests are not always reliable as it is, because it's unclear when COVID-19 antibodies develop in the body or whether every pandemic patient will develop antibodies at all. However, tests may become a significant sign of the spread of the virus when scientists answer some lingering questions.
Even the FDA-approved COVID-19 antibody tests may be inaccurate up to fifty percent of the time. The Centers for Disease Control and Prevention (CDC) warned healthcare providers in May that COVID-19 antibodies are likely to be low in most parts of the country. Therefore, testing may create more false-positive results. Legislators should not use these results to decide when to reopen areas and businesses such as offices and dorms.
Read Also: Coronavirus antibodies may fade in two months