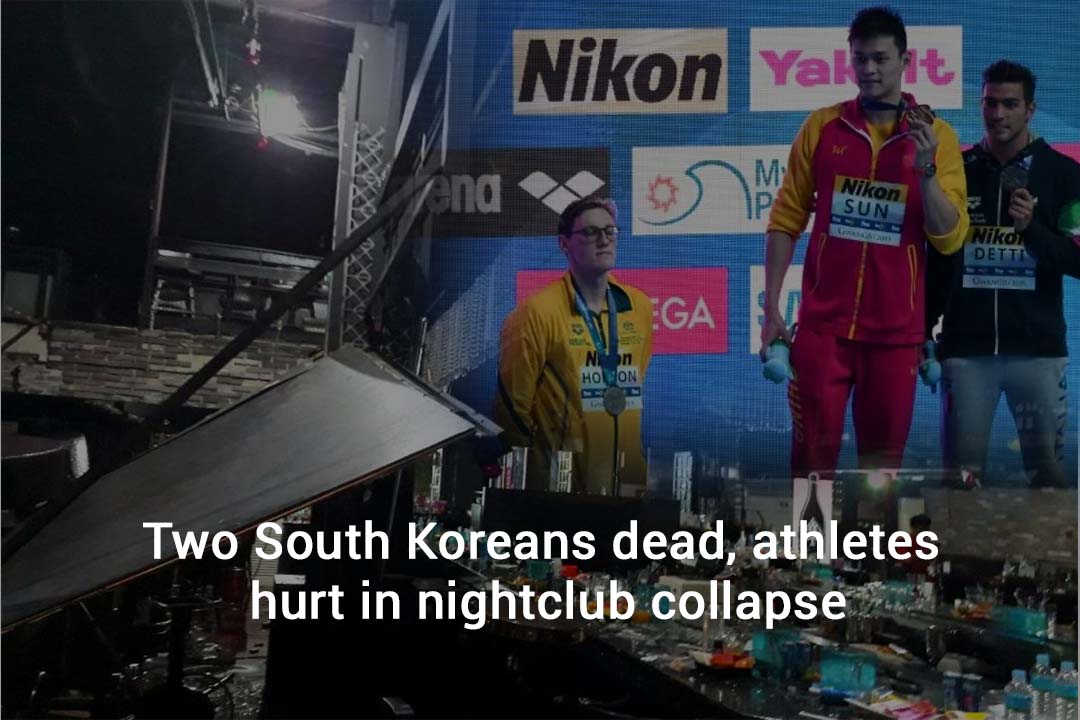 The news agency of South Korea, Yonhap reported that in the collapse of a nightclub in Gwangju, South Korea two people lose their life and seventeen people including foreign athletes (participating at the FINA World Championships) become injured.
Citing the Headquarters of Gwangju Fire and Safety, Yonhap reported that two citizens of South Korea killed in the mishap. Furthermore, among the seventeen hurt, nine were foreign athletes in which four belongs to America, two from New Zealand and one from Brazil, Dutch, and Italy each. According to the reports of Yonhap, the injuries of these athletes are not severe.
Ministry of Public Administration and Security of South Korea tweeted that the building collapsed at about 2:39 a.m local time. The agency also said that at present, the fire departments and state police are investigating the exact reason for the disaster.
Yonhap said that the authorities are inspecting whether weight is the reason behind the loft collapse. There were around a hundred people present in the loft zone at the collapse moment – witness.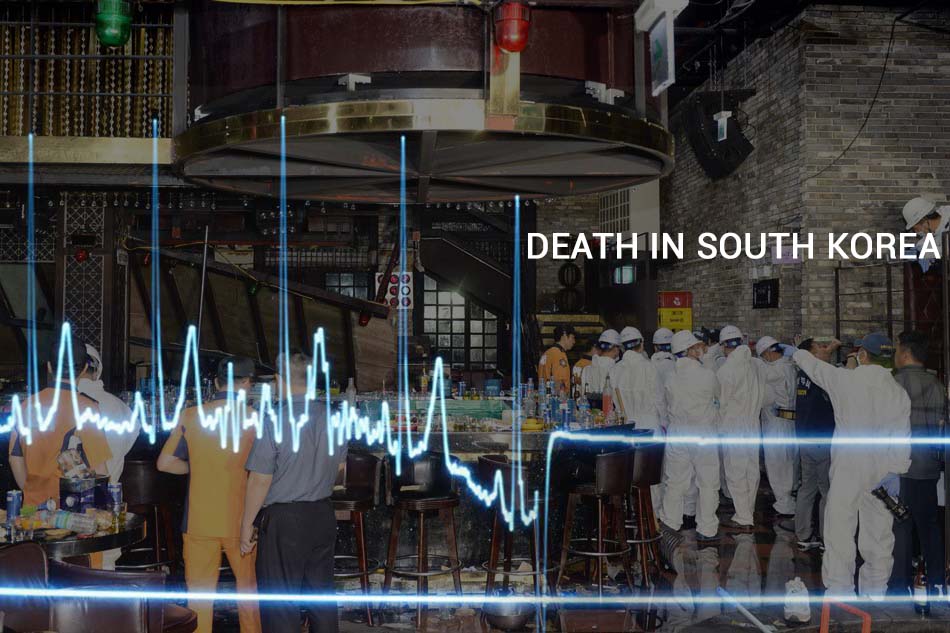 Gwangju is about 167 miles (268 kilometers) south of Seoul and is hosting FINA International Swimming Federation World Championships of 2019. In addition, the Championship consists of diving, high diving, water polo, artistic swimming, open water, and swimming. The terrifying incident happens just one day before the ending of Championship, as the city is full of athletes from the whole world.
FINA said on the current accident that it was observing the situation. In a statement, FINA told that as few participants of Championship were present at the place of mishap and the Federation is watching the case sensibly. Moreover, it will ensure all the necessary steps for assistance and healthcare to the athletes whenever necessary.
What's Going on in the Water Polo Championship
Women's National Water Polo Team of the United States beat the Spain Team on Friday and seal their third win in a row at the world championship. Whereas, the Water Polo team of the United States said that all the athletes of America remain safe and sound in the occurrence.
The organization tweeted that their thoughts are with those who involve in the mishap, and they inform their families about the disaster.