The U.S. Defense Department has announced an additional Ukraine war aid worth $300 million, including massive artillery rounds and ammunition. The Pentagon declared that the new assistance includes air-to-ground rockets and ballistic missiles amid the preparation of a strong counteroffensive against the Kremlin.
A diverse range of rockets has been added to the weapon package, including unguided Hydra-70 rockets that are launched from aircraft, as well as an unknown quantity of missiles for the High Mobility Artillery Rocket Systems (HIMARS), mortars, howitzer rounds, missiles, and Carl Gustaf anti-tank rifles. These weapons will be supplied from Pentagon inventories to ensure their quick reach to the frontlines of the Ukrainian battlefield.
The Ukrainian officials are confidently gearing up for a counteroffensive and would receive new supplies to fill the reserves. Kyiv's Defense Minister, Oleksiy Reznikov, sounded the highest assurance that their preparations are in the completion rounds. To secure adequate supply lines, they are also stockpiling ammunition. Mr. Reznikov further said that the essential things for the success of the counterstrike are fine weapon supplies, trained and prepared troops, and defenders who know their plans and action levels. He added the availability of ammunition, shells, fuel, protection, and all the necessary items would be responsible for the attack's success.
Many other ally nations participated in the step to support Ukraine. Recently assisted U.S. supplies didn't announce the exact amount of material to be sent to Kyiv. However, the latest announced package has many details, including trailers, trucks, spare parts, and other necessary rehabilitation equipment. General Staff for Ukraine's armed forces expressed Russia has been continuously efforting and holding attacks on Ukraine's industrial east, Bakhmut, Avdiivka, Marinka, and around Lyman.
Zelenskyy is Getting Support from the Allies
Recently President Zelenskyy visited different ally nations seeking support for the war. He grabbed aid from many friend countries, including the U.S. and Germany. After getting support Ukraine's position on the battlefield is more vital than before. Kyiv got heavy weapons, fighter jets, a large amount of ammunition, safety armor, vehicles of different sizes, and rocket systems.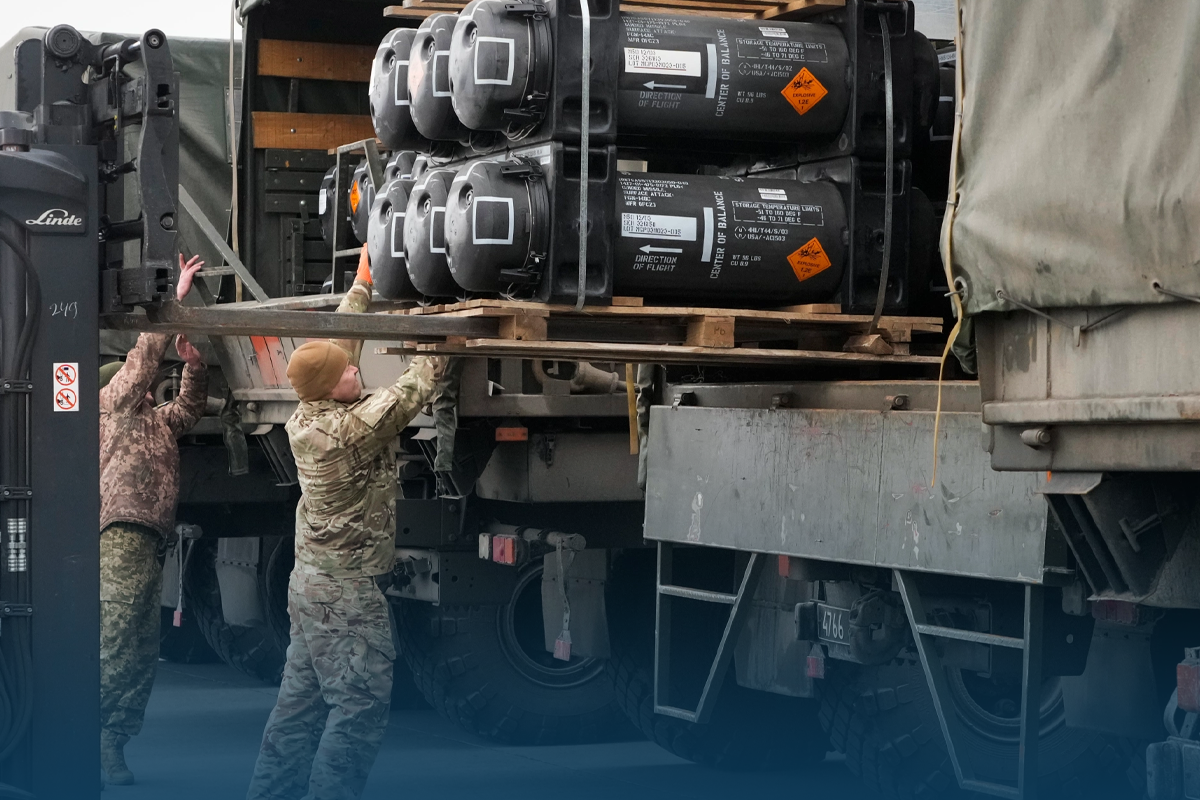 In recent months the U.S. has aided Ukraine with billions of dollars as war assistance and provided it with artillery and vehicles. Since the start of the war in February 2022, this is the 37th package Ukraine will receive from Pentagon stocks, bringing the total U.S. military aid to approximately $36 billion. The assistance supplied to Kyiv aims to fulfill the pledges made by President Biden to support Ukraine in its war against the Kremlin. It is reported that the weapons and equipment would be helpful as Ukraine prepares to move away from a prolonged and violent winter deadlock in Ukraine's east.
Furthermore, Secretary of U.S. Defense Lloyd J. Austin III claimed that U.S. efforts had significantly impacted the battlefield and changed the war dynamics. Mr. Austin added that Russia made a miscalculated decision regarding the invasion of Ukraine and that Russian Putin believed he could effortlessly overthrow Kyiv's democratically elected government. Austin said Putin assumed that the international community would turn a blind eye to his actions and that our alliance would fall apart; however, he was mistaken in every aspect.