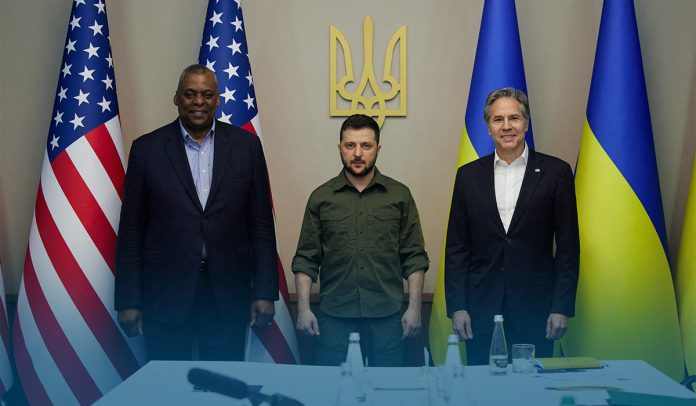 Lloyd Austin, the U.S. Secretary of Defense, used his first official trip to Kyiv, Ukraine, since Putin-led military forces brutally invaded on February 24 to proclaim a gradual return of American envoys, including a new representative and over USD 300M in the latest security assistance to Ukrainian forces.
Antony Blinken, the U.S. Secretary of State, Defense Secretary Lloyd Austin visited Poland on April 23 in a formerly unrevealed move and took a train the next day into the embattled country where they held a meeting with Volodymyr Zelenskyy, the President of Ukraine, and other top officials of Ukraine. Blinken said the Kremlin is failing in its unprovoked war intentions, and Ukrainians are succeeding.
The visit by Austin and Blinken was the first high-level American trip to Kyiv since the Russian Armed Forces attacked the former Soviet republic more than two months before.
Joe Biden, the President of the United States, named Bridget A. Brink as a new Ambassador Extraordinary and Plenipotentiary to Ukraine on April 25 after Washington's defense official Lloyd Austin get on a risky trip to war-torn Ukraine, promising mounted security and military support and a return of United States' diplomatic activities after a quick withdrawal in February 2022.
The classified visit made by Austin and Blinken was meant to hail the success of Ukrainian forces in defending the capital city – Kyiv – even as Moscow's more than 2-month-old brutal military offensive continued. Yet, in spite of the risky circumstances, Lloyd Austin and Antony Blinken – the highest-level American trip to Kyiv since Russia's hellish incursion started late February – emitted confidence in Europe's capability to damage the intentions of Vladimir Putin.
Washington Diplomats Pledged More Security Aid to Ukraine
On April 24, after a meeting with the President of Ukraine, U.S. State Secretary Antony Blinken said Putin's Russia is failing, and Ukrainians are succeeding. And Austin said that they want to see Moscow weekend to the degree that it could not do the things that it has done in attacking its neighboring country.
When it comes to arming Zelenskyy's Ukraine, the officials declared over USD 700M in the latest security and military assistance to nations threatened by the Kremlin, including over USD 300M for Ukraine. The officials added the funding would permit the Ukrainian capital to acquire more powerful and advanced Air Defense Systems (ADF) and stockpile weapons compatible with those used by the member countries of the North Atlantic Treaty Organization instead of Soviet-developed arms.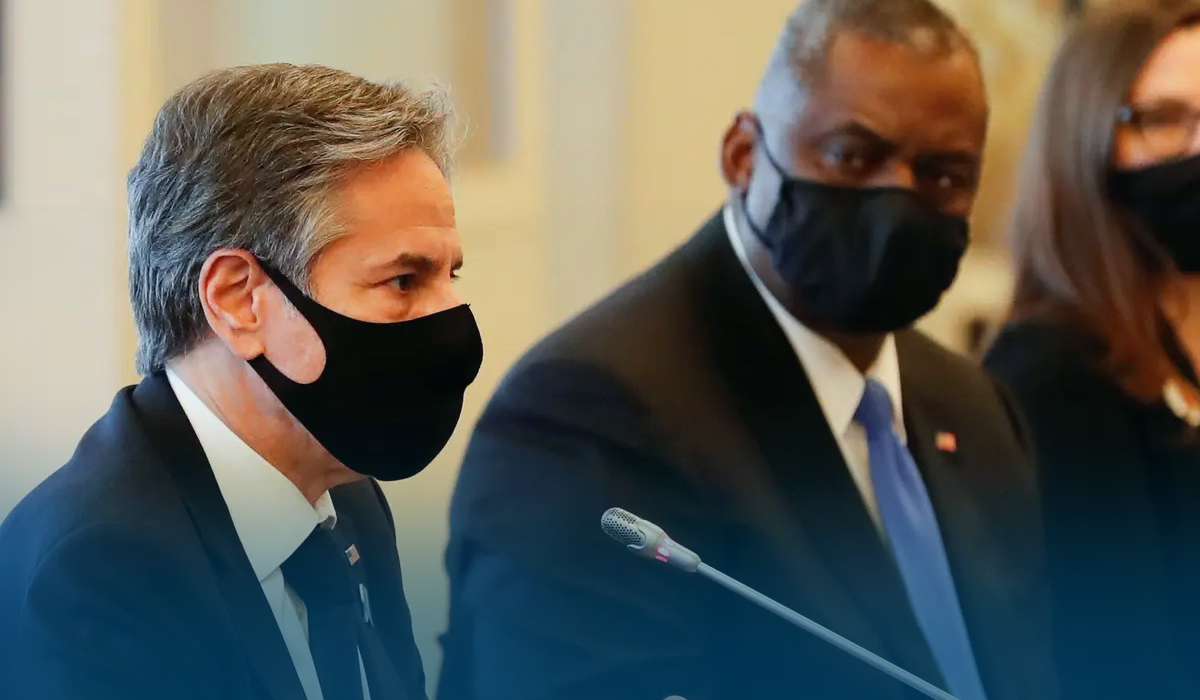 According to the media reports, the promise brings the total American security aid to Ukraine since the start of the brutal war to nearly USD 3.7B, on top of one billion dollars in economic and financial assistance to Ukrainians. But the leaders of Ukraine say they need more security help. On Monday, Serhiy Marchenko, Ukraine's Minister of Finance of Ukraine, said that the country is looking for at least USD 5B a month in foreign support for April and the coming two months – with nearly $2B of it emerging from America.