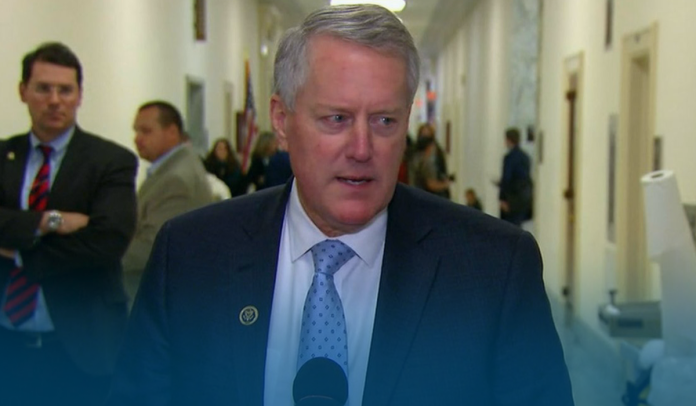 According to lawyers representing Mark Meadows, Donald Trump's White House Chief of Staff, the US Congressional committee established to probe the 6th January attack on Capitol Hill has revived its effort to compel Mr. Meadows to testify in front of Congress concerning the deadly insurrection and to get his call and text records.
On Wednesday, attorneys for Mark Meadows, a GOP member who also served as the U.S. Representative for North Carolina's 11th District (2013-2020), wrote to a U.S. federal court requesting emergency assistance to block the witness summons.
Previously on 31st October, a U.S. District Judge Carl John Nicholas dismissed a proceeding by a former administration official that he'd brought against the January 6th Inquiry Panel subpoena. Additionally, a U.S. District Judge for the District Court of Colombia stated that the United States Constitution's 'Speech or Debate Clause,' which protects lawmakers from being targeted by certain legal proceedings in situations linked to their legislative duties and responsibilities, protected the January 6th Panel from the lawsuit by Mark Meadows.
The U.S. District also wrote that at the time the inquiry committee subpoenaed the former White House Chief of Staff, the Congressional investigators had evidence and information that Mark Randall Meadows was in communication with the ex-American President and was well-acquainted with the unsuccessful attempts to undermine the outcomes of the 2020 election.
Trump's Adviser, Kash Patel, Ordered to Appear Before Grand Jury
Moreover, Carl J. Nicholas wrote that Mark R. Meadows is consequently a predominant theme of the Jan. 6 inquiry into the last year's violence at Capitol Hill, and the federal court couldn't express that the requests made by the panel for Meadows' appearance, records and personal phone logs are unrelated to its inquiry task. However, the former White House official could appeal District Judge Carl Nicolas' ruling.
According to media reports, John Moran, one of the attorneys representing Mark Meadows, elucidated that after the dismissal of the lawsuit, the Capitol Attack Panel reached out to the US wireless network operator Verizon on November 1 for Mr. Meadows' phone records. And afterward, counsel for the January 6th panel talked with Mark Meadows' team in a telephone call on November 2, adding that they also still want him to testify.
Furthermore, in a declaration, Meadow's attorney stated that Verizon further notified him that the 1/6 panel was in search of their instant compliance with the writ issued to appear before the committee around twelve months before.
According to two sources having knowledge of the inquiry, on November 1, a U.S. Judge ordered Kashyap Pramod "Kash" Patel, a top Trump aide, to appear in front of the federal grand jury inquiring about the mishandling of sensitive records at Donald Trump's Mar-a-Lago resort in Palm Beach, Florida.
Read Also: 1/6 Panel Gains 8 E-mails Displaying Organizing of Post-Election Misconduct