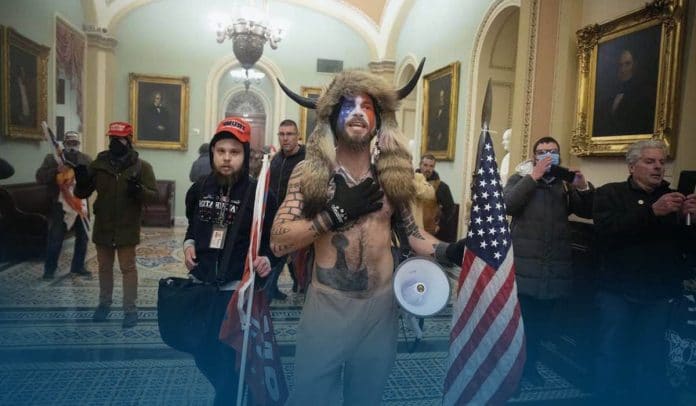 On Wednesday, Jacob Chansley, from Phoenix, Arizona, also known as the QAnon Shamon, who stormed the U.S. Senate chamber on 6th January adorned in face paint and wearing a furry headdress with horns, was sentenced to three-and-half years behind bars, for his role in the 2021 United States Capitol attack.
The United States Department of Justice had asked for QAnon Shamon to receive a severe sentence as an approach to set an example among 6th January rebels, and prosecutors have positioned the Arizonian man as symbolic of a barbaric gathering.
Chansley, 34, pleaded guilty in Sept. 2021 to one felony count of obstruction for his involvement in attempting to block the tallying of the Electoral College votes. He faced a maximum of twenty years behind bars on the charge, but federal prosecutors sought a sentence of almost 51-months, the lengthiest requested sentence in a 6th January inquiry to date. Moreover, they asked that he pay 2000 dollars for damage done to the US Capitol building during the attack.
Breaking: Jacob Chansley, the QAnon Shaman, has been sentenced to 41 months in prison for his Jan. 6 role.

Chansley will be on probation for 3 years following his release. He'll have to pay $2,000 restitution. @NBCNews

— Kyle Griffin (@kylegriffin1) November 17, 2021
Royce Charles Lamberth, a senior U.S. District Judge, handed-down Wednesday the almost three and a half years sentence in the U.S. District Court for the District of Columbia. Moreover, he sentenced an American activist and conspiracy theorist, Chansley, to 36-months' probation once he's released.
What Chansley Did Was Horrific, Terrible
In handing down the sentence for QAnon Shaman, Lamberth said that what he did was horrific, blocking the functioning of the administration. What he did was awful. He made himself the epitome of the US Capitol riot.
Furthermore, Chansley stood out among the protestors on 6th January by appearing shirtless with a painted face, wearing a furry hat with horns, and carrying an American flag and a bullhorn.
Before his sentencing, he spoke at length in court that he admitted to the world he was wrong. He has no excuses, and his behavior was indefensible. But Chansley was adamant that he isn't a dangerous criminal, saying he's not a ferocious man. He's really regretful.
Judge Royce Lamberth said to Chansley's defense attorney that Chansley, for good or bad, he made himself the very image of that whole event. Prosecutor Kimberly Paschall used some videos to display Jacob Chansley's entrance to the Capitol building and US Senate chamber, shouting along with the mob. That isn't peaceful. Moreover, Paschall called his part as the flag-bearer of the crowd terrifying and confusing.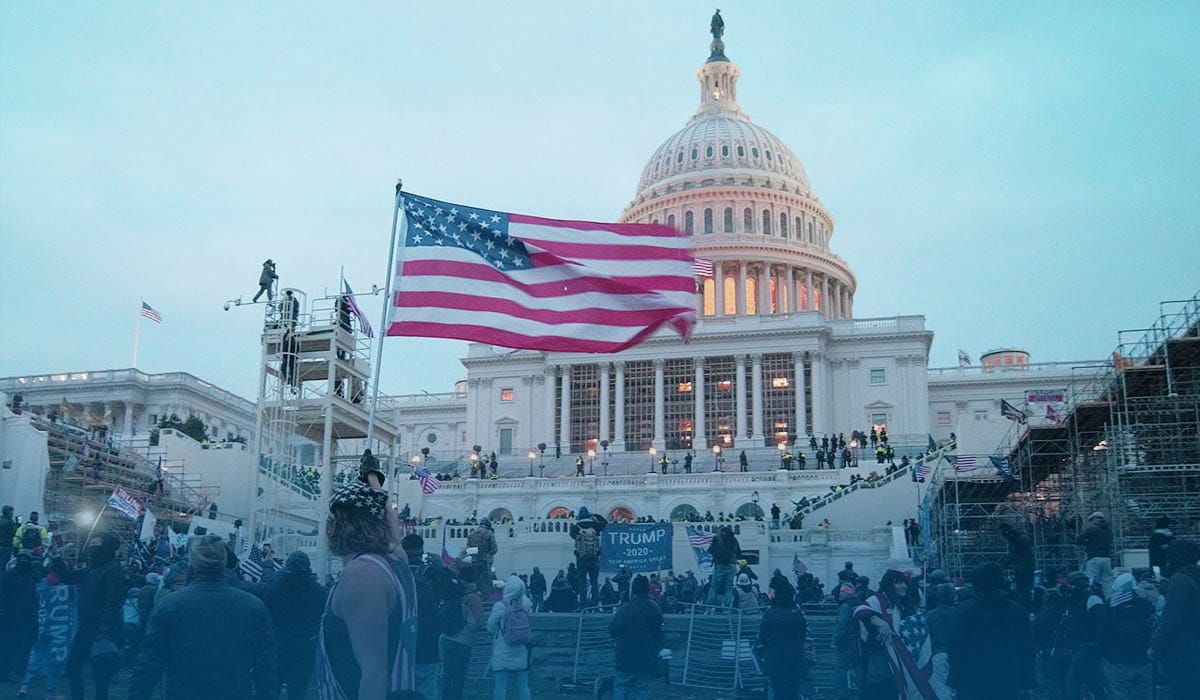 Before the Jan. 6, 2021, Chansley posted vitriolic messages on the social network, encouraging his thousands of supporters to expose corrupt politicians, to ID the traitors in the administration, to break their plan, to prevent the steal, and to terminate the deep state. That was a call to fight.
Read Also: Longtime Trump Ally Bannon Surrendered to FBI; Warns 'misdemeanor from hell' for Joe Biden