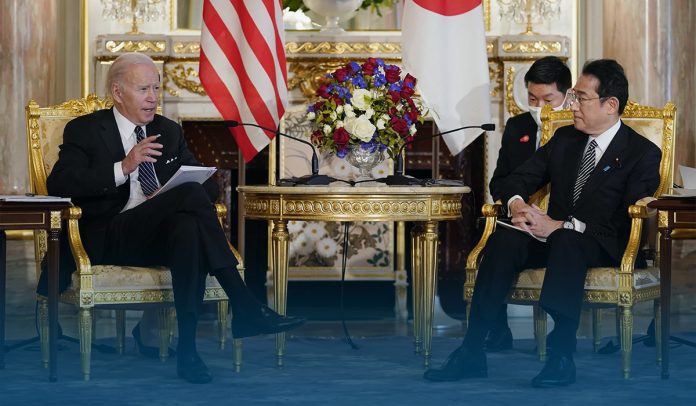 On Monday, the United States President launched a new trade agreement with twelve Indo-Pacific countries that aspired to strengthen their economies as he cautioned America concerned about rising inflation, that it's going to be a long haul ahead of feeling relief. However, Joe Biden said he doesn't believe an economic decline is inevitable in America.
At a press briefing after talking with Fumio Kishida, the Prime Minister of Japan, acknowledged that the economy of the United States has problems but added that they're less significant than the rest of the world has. In addition, Biden said that it's going to take a long time and a lot of effort. However, in reply to the question by the reporters, the U.S. leader rejected the idea that an economic slump in America is inevitable.
American leader's remarks came just before the launching of the Indo-Pacific Economic Framework (IPEF). The U.S. administration says the trade agreement is designed to indicate America's dedication to the challenging economic sphere and to address the necessity of stability in Commerce after disturbances caused by the deadly COVID-19 pandemic and Moscow's brutal attack on Ukraine.
The twelve countries joining America in the deal are Japan, South Korea, India, Indonesia, Australia, Singapore, Thailand, Philippines, Malaysia, New Zealand, Vietnam, and Brunei. Along with the United States of America, these countries represent forty percent of the world's Gross Domestic Product. All IPEF nations stated that the new trade deal would assist them in jointly preparing their economies for the future after the consequences of the Coronavirus pandemic and the Russia-Ukraine conflict.
QUAD Meeting
Furthermore, the IPEF is the American President's effort at engaging a region coming growing under the influence of Beijing. He revealed it as he started the second chapter of his first Asian visit. The declaration was one of the focuses of the President's trip to the region, which started last week in Seoul and is now continuing in the East Asian country of Japan.
Flash: US President Biden lands in Japan; Key focus will be launch of Indo Pacific economic framework, bilateral with Japanese PM (Monday), Indian & Australian PMs (Tuesday) & participation in the 2nd Quad summit.

— Sidhant Sibal (@sidhant) May 22, 2022
As Biden launched the economic plan, he said that today they're in the Asian continent with a straightforward aim that the future of the 21st-century global economy is going to be principally written in the Indo-Pacific region. The IPEF should drive the contest to the top, according to Joe Biden.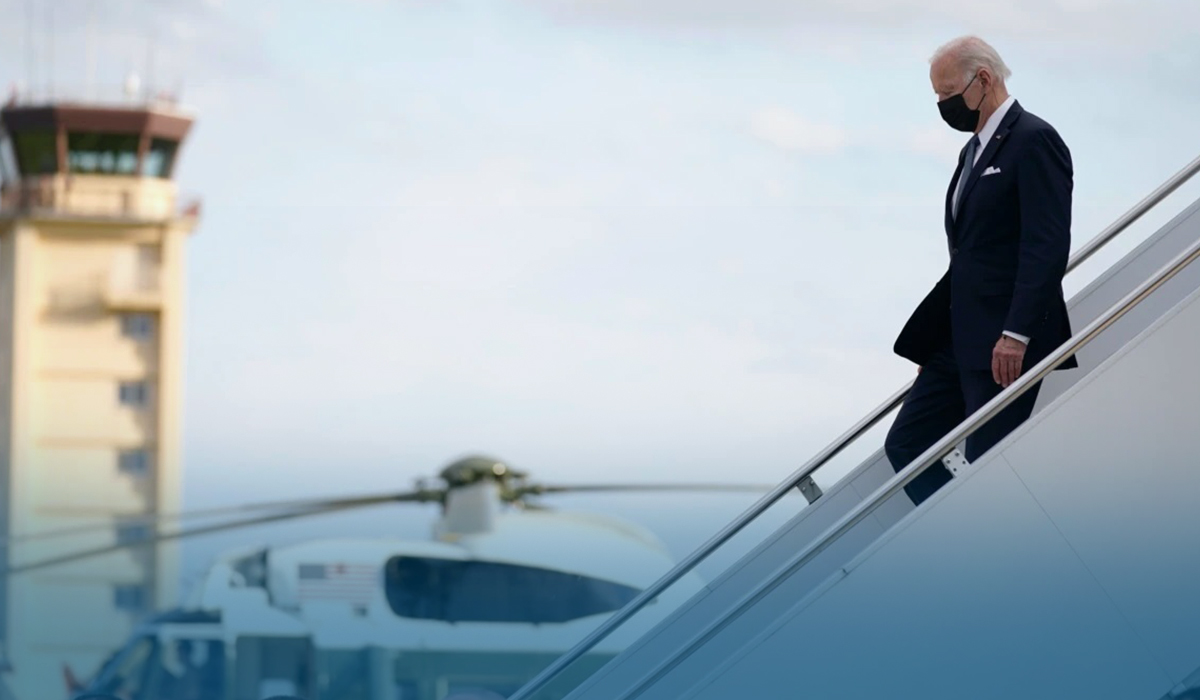 Additionally, the Indian Prime Minister also joined the launch event by Kishida and Biden, as Modi was already in Tokyo, the capital of Japan, for Tuesday's 'Quad meeting,' while representatives from the other nations virtually joined the event. QUAD is a strategic security dialogue between India, Australia, Japan, and America that is maintained by talks between member nations.