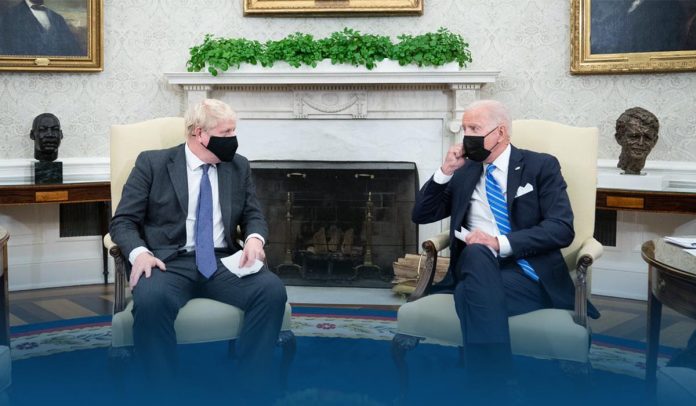 The President of the United States, Joe Biden, downplayed the prospects of brokering a post-Brexit trade agreement with the U.K. Prime Minister Boris Johnson as ministers resorted to contemplating disparaging their efforts to join an existing deal. Downing Street stated its priority was still getting an agreement with the United States of America alone.
But the broadcaster understands that Britain ministers are now thinking about joining an existing North American trade deal instead of pursuing a separate pact.
Meeting Boris Johnson in the White House, Joe Biden issued a new caution for Britain not to harm the peace process in Northern Ireland over the European Union departure.
#Biden underscores US support for #NIprotocol following #WhiteHouse meeting with #BorisJohnson pic.twitter.com/obcnwuAJhQ

— Marion McKeone (@marionmckeone) September 22, 2021
Sitting next to Boris Johnson in the Oval Office, the American President told the media that they're going to speak a little bit around trade and they're "going to have to work that through."
The U.S. leader didn't counter the ex-US President Barack Obama's proclamation that the U.K. would be at the 'back of the queue' for a post-Brexit free trade pact. Moreover, the United States and the United Kingdom discussed Taliban-controlled Afghanistan, climate change, and security during the one-and-half hour meeting.
10 Downing Street said that both agreed to continue working towards a future full free trade deal.
US, UK And Australia Security Pact
The U.K. PM, however, had earlier downplayed opportunities of securing an agreement with America before the next election, saying 'Americans do negotiate very hard.'
An agreement would cheer trade by making it cheaper, usually by decreasing or eliminating tariffs.
Furthermore, Boris Johnson's first White House meeting with Joe Biden since succeeding Donald J. Trump came as the Administration's expectations for securing a comprehensive free trade pact with America faded.
Ministers were understood to be instead of taking into account whether to join an existing deal with America, Canada, and Mexico to enhance trans-Atlantic trade in a critical departure from their prior determinations.
Britain PM's official spokesman said that their emphasis is on America stand-alone pact, which is what they're working towards.
British leader had declined to commit to securing a post-Brexit trade pact with America by the next general election, ahead of his talks with the American leader in the White House.
A source with the knowledge of administration's thinking recommended to British journalist Laura Kuenssberg that the United Kingdom could discuss entry into an existing trade deal between Canada, Mexico, and the United States, known as the USMCA, set up after ex-US President Trump tore up NAFTA.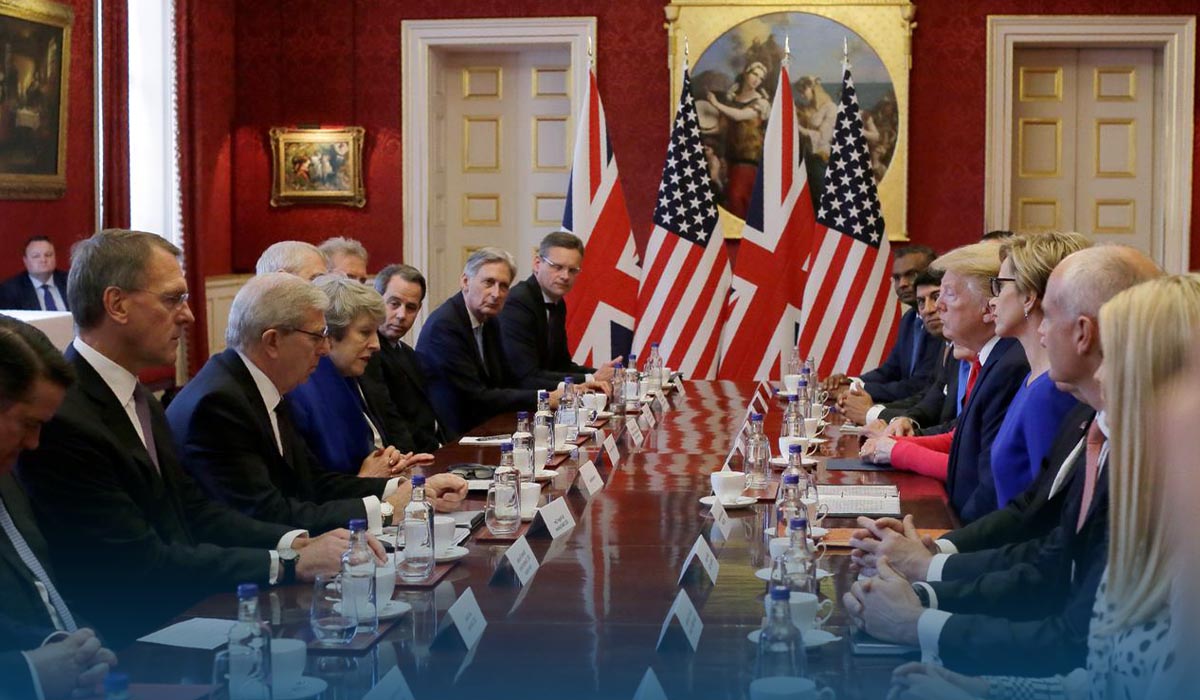 The two leaders also discussed the new AUKUS security alliance between Australia, the U.K. and the U.S. in the Asia-Pacific, with No 10 describing the partnership as an example of shared values and tactic to the world.