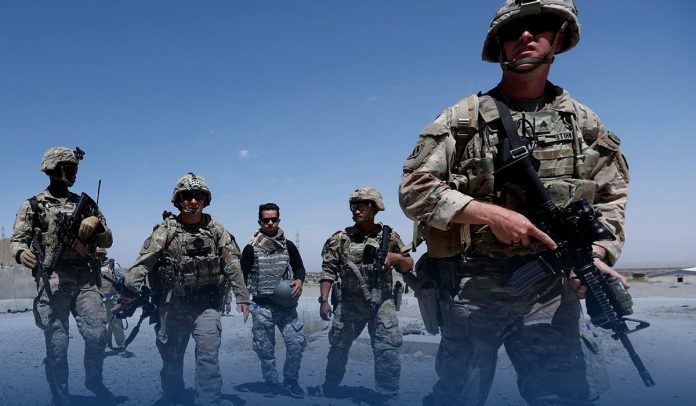 On Thursday, Joe Biden, American President, spoke about the American military pullout in Afghanistan, which is facing condemnation due to advances by Taliban forces. However, he strongly defended his decision to withdraw America-led troops out of the country, saying the Afghans must decide their future, rather than sacrificing another generation of US people in an un-winnable war.
Joe Biden's address came after he and VP Kamala Harris met national security officials for a piece of updated information on the withdrawal.
Furthermore, the United States military announced on Tuesday the pullout process was nearly 90 percent complete. President Joe Biden set a target date of August 31 for the final pullout of American troops, minus nearly 650 forces to provide security for the American embassy in the capital Kabul. Moreover, NATO forces are following the lawsuit, and the maximum of them have already left Afghanistan.
Jen Psaki, White House Press Secretary, told the media on Wednesday that America supports diplomatic discussions to resolve the Afghanistan conflict. She added after the US-led military pullout, it intends to have humanitarian and diplomatic presences in Afghanistan.
Psaki said that one of the reasons that Joe Biden made the withdrawal decision is that he doesn't anticipate a military solution for a twenty-year war.
The President of America said that the US had long ago achieved its original motive for invading Afghanistan in 2001, that is, to eradicate Al-Qaeda militants and prevent another attack on America, like the one carried out on 11th September 2001.
Mr. Biden said that they achieved the objectives, that is the reason to invade Afghanistan. They didn't go to the country to nation-build. Moreover, it is the responsibility and right of Afghans alone to decide their future, and they want to run their nation.
Afghan Customs and Security Officials Had Fled Across the Border
Taliban forces had made fast territorial advances across the country since 1st May, when American and NATO allies officially started pulling out their final remaining forces.
As the militia continued their swift military advances across the country, Afghan Security Officials stated that on Thursday, Taliban forces took control of the Islam Qala border crossing with Iran, located in Herat province. In addition, one official said that the Taliban had taken control of almost five districts in Herat without a fight.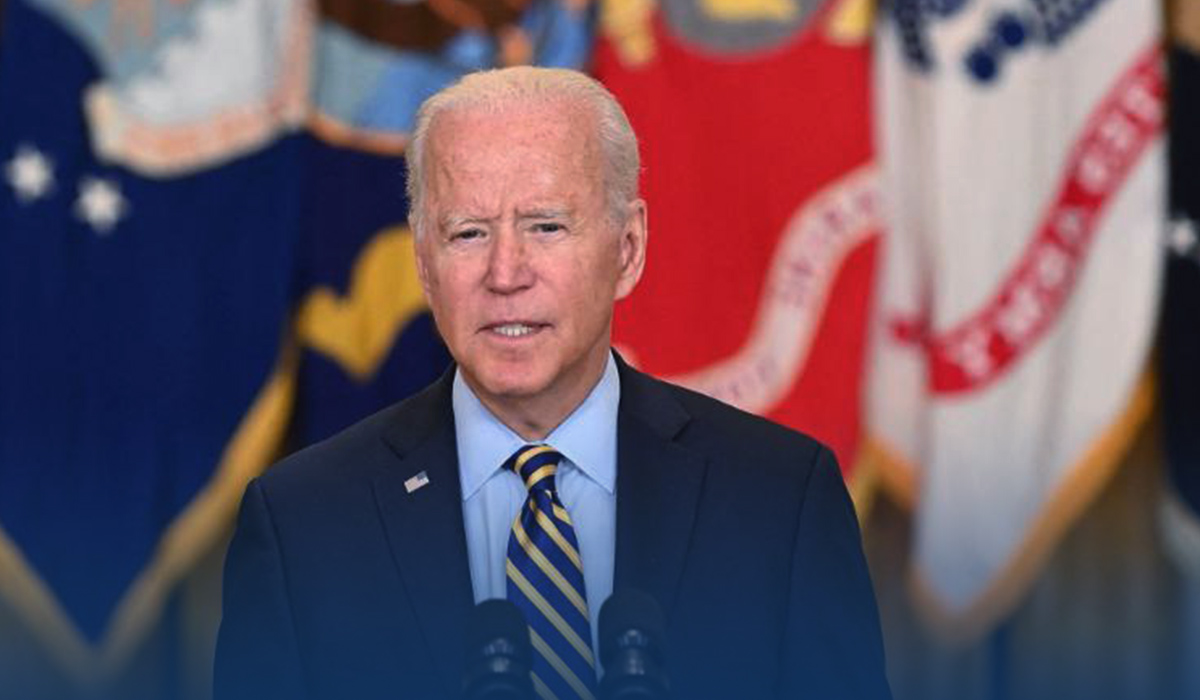 Senior Security officials stated that Afghan customs and security officials had fled across the border crossing with Iran.
Moreover, Iran's official Arabic language service, Al Alalam TV, reported that the Afghan military had crossed the border and entered Iranian territory to escape the Taliban fighters.
Fawad Aman, an Afghan Ministry of Defense spokesman, said in a tweet that administration forces suffered sustained and heavy causalities in capturing Qala-i-Naw on the fleeing insurgents.
(2/2) We call on the Taliban to negotiate in good faith and with a genuine will to bring about a political settlement and a permanent end to fighting. #CeasefireNow

— Chargé d'Affaires Ross Wilson (@USAmbKabul) July 7, 2021
In Kabul, Afghanistan, Ross Wilson, United States Ambassador, encouraged the Taliban forces to end violence and negotiate 'in good faith a genuine will' to bring a political solution and a permeant end to fighting with the Afghan military. He tweeted that the Taliban attack is bringing hardship to communities across the Islamic Republic already struggling with poverty, drought, and COVID-19. Moreover, it violates the human rights of the Afghan people.