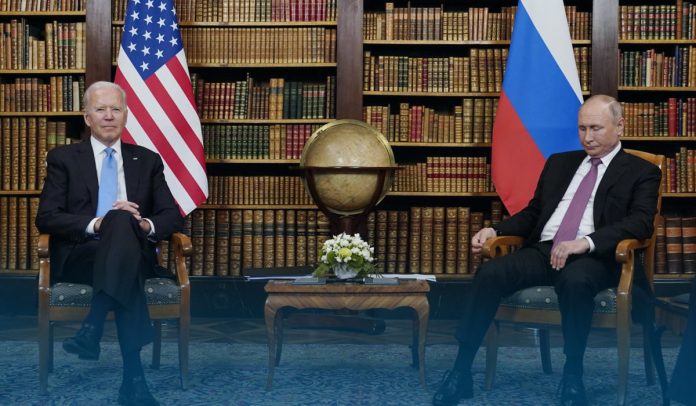 The White House said that on Thursday, Joe Biden, the U.S. President, urged Moscow to decrease tensions with Ukraine in a fifty-minute phone-call with Vladimir Putin, the Russian President. However, a senior government official added that the Russian President made no solid promises about the extensive Russian military build-ups along the Ukrainian border.
US political advisor Jennifer Rene Psaki, the White House press secretary, said in a statement that President Joe Biden made evident that the U.S. and its allies will respond forcefully if Russia further invades Ukraine.
According to a top Kremlin official, Mr. Biden, during a phone-call, again cautioned Mr. Putin that America and its allies and partners would impose serious economic sanctions if Russia invaded Ukraine. And Mr. Putin responded with a warning to his US counterpart that such sanctions could lead to a complete breakdown in Russia-US relations. Also, Mr. Putin said that such a move would be a huge mistake.
Russian President Vladimir Putin warns his US counterpart Joe Biden that imposing new sanctions over Ukraine could lead to a complete breakdown in relations. In a phone call yesterday, the Russian president says such sanctions would be a colossal mistake. pic.twitter.com/Yxia9v9mVy

— DD India (@DDIndialive) December 31, 2021
Furthermore, the White House Press Secretary added that the two countries would participate in three separate rounds of talks in January: first through joint talks scheduled to start on 10th January, and then through two sets of multiparty talks with the Russia-NATO and at the OSCE (Organization for Security and Cooperation in Europe).
She added Joe Biden reiterated the substantive proceeding in these talks could occur only in an environment of de-escalation instead of escalation.
A Diplomatic Solution
From months now, Russia has increased its military presence on the Ukraine-Russia border. From looking at satellite images, American intelligence authorities have assessed that as many as 0.1M troops are in the region. In the meantime, Ukraine has been building-up its defense on its border-side.
The increased military presence has prompted worry in the West, with America threatening Vladimir Putin with the sanctions like none he has ever seen if Ukraine comes under attack. However, Moscow refutes its planning to invade Ukraine and says the forces are there for military exercises. Moreover, it says it's entitled to move its military troops freely on its own land.
Russian and US officials are set to meet for an in-person meeting in Geneva in January 2022, and the White House said President Biden urged the Russian leader to seek a diplomatic solution.
In a holiday message before Dec. 30's phone-call, Mr. Putin told Mr. Biden he was influenced the pair could collaborate based on mutual confidence and contemplation of their national interests.
Will Russia, the U.S., and Ukraine arrive at a compromise?
The Defense Minister of Ukraine told parliament at the beginning of this month that Russia had built-up its military power on the border with Ukraine and could be gearing up for a large-scale military strike at the end of next month.
According to an analyst with the American Enterprise Institute, Leon Aron, both leaders essentially have their backs against the wall.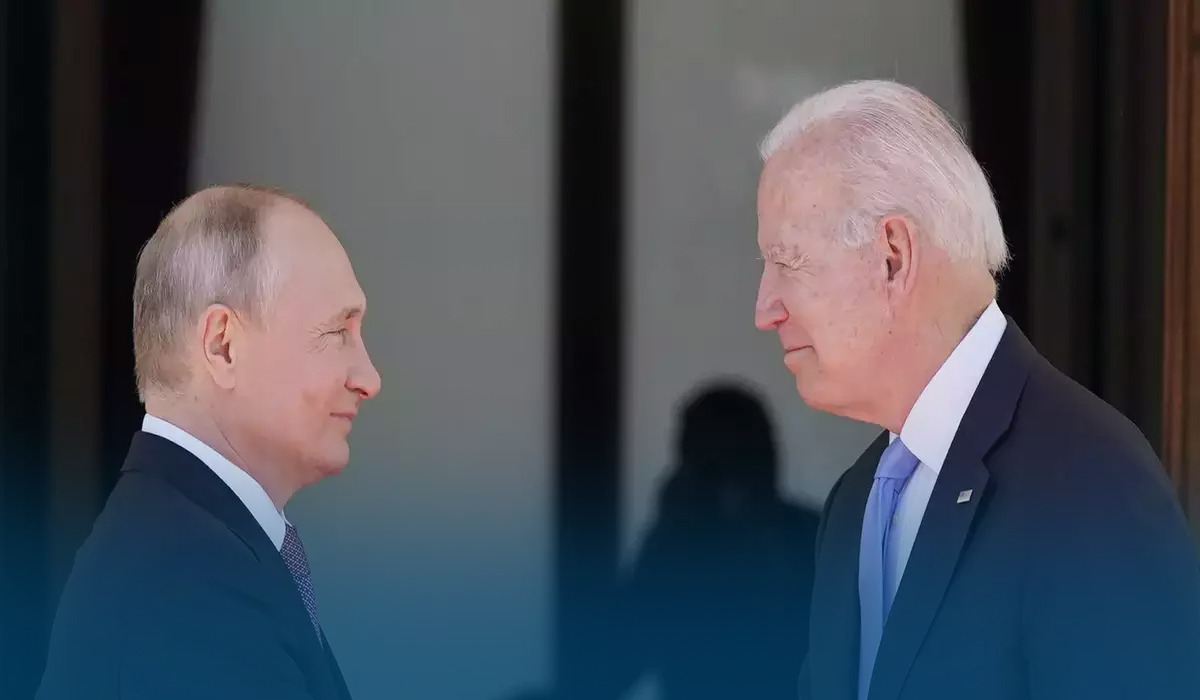 Moreover, Aron said Mr. Putin's ultimatum is no more expansion of the North Atlantic Alliance, pull out of NATO forces from Baltics and, beyond all, a pledge to never have Ukraine inside the military alliance. In essence, on all those three, President Joe Biden said NO, so, therefore, the query is will they arrive at some kind of a compromise? And like several analysts, he guessed that the Russian leader is posturing, projecting strength in advance of key elections in two years.