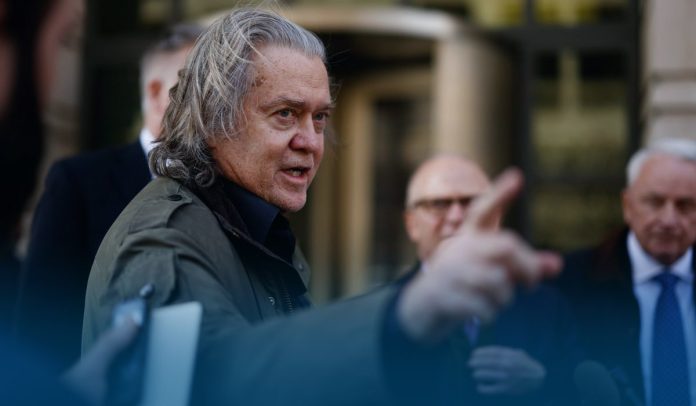 The United States Department of Justice (DOJ) is in the hunt for further limiting the evidence that Steve Bannon, the ex-White House Chief Strategist, can put up at contempt-of-Congress trial in his defense, in filings on April 15 demanding former Trump aide's judge to exclude three new types of evidence.
In mid-March, a U.S. federal judge ordered the Department of Justice to produce certain internal records that might link to its conclusion to prosecute the former Trump official who has been charged with criminal contempt of U.S. Congress after not obeying the subpoena by the January 6th Panel.
According to the media reports, the DOJ wants to keep out its internal sentiments and texts laying out the opinions of the Justice Department on whether the former or current U.S. officials could be prosecuted in subpoena disagreements where they raised assertions of immunity or executive-privilege. In addition, the former Trump adviser gained those documents after securing a judge's discovery order; however, multiple records were already public and mentioned in former Steve Bannon filings.
'Entrapment by Estoppel' Defense
Furthermore, just after DOJ submitted its appeal to exclude those documents, Trump's White House strategist pointed to the records in a notice filed by Bannon with the Court regarding his plans to 'Entrapment by Estoppel defense,' which applies when an official tells a defendant that certain conduct is legal and the defendant have confidence in that official.
Moreover, the Department requested the judge to exclude any evidence Steve Bannon looks to present that he'd obeyed the earlier summons. According to the DOJ's account of a presentation lawyer of Bannon provided to prosecutors in front of his client was charged, Steve Bannon appeared in four former circumstances – in the several Russia 2016 Election meddling inquiries; about his communications with Donald Trump.
Steve Bannon, the former adviser to Donald Trump, is scheduled to proceed for trial in July in the contempt-of-U.S. Congress case the DOJ has brought him for failing to obey the subpoena issued by the Congressional Committee to probe the deadly Capitol attack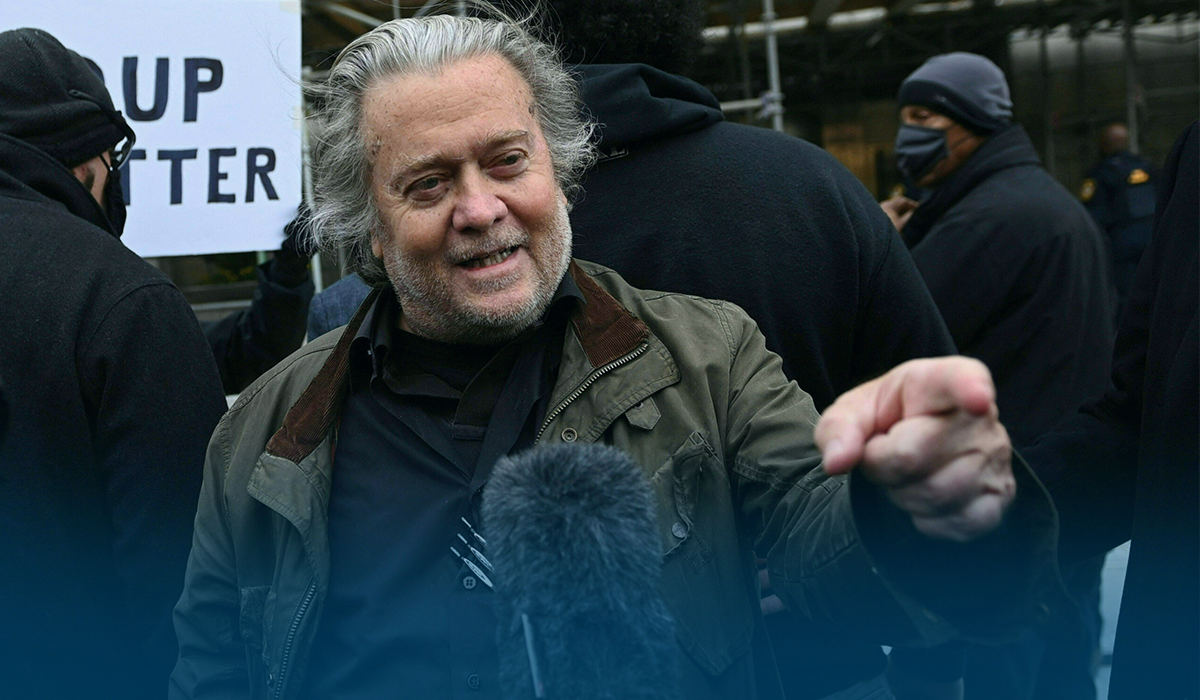 If convicted, Bannon, 68, could be sentenced to a year in jail and a fine of up to $100K.
Previously on 6th April, the U.S. House recommended criminal contempt of U.S. Congress charges for ex-Trump aides Daniel Scavino and Peter Navarro for not complying with the House investigation into the deadly riot on the United States Capitol Hill.