On Tuesday, with a bouquet of blue hydrangeas, yellow sunflowers, and white orchids in hand, Joe Biden, the United States President, and Jill Biden, a US educator and First Lady of the U.S., welcomed Olena Zelenska, First Lady of Ukraine, at the White House, part of her visit before her address to the U.S. Congress on July 20.
The wife of Volodymyr Zelenskyy, Olena Zelenska, arrived at the South Lawn at the White House around 1330 hrs.; she accepted the flower bouquet from the President, and Jill Biden hugged Zelenska. The two women posed for press photographs before moving inside, where the White House officials briefed Ukrainian First Lady on how Washington is endeavoring to assist the brave people of Ukraine who are suffering from less visible psychological wounds.
Since we met on Mother's Day in Ukraine, my heart has remained with Mrs. Zelenska and the Ukrainian people.

That day, I also met mothers and children who fled the war. Their courage, and Mrs. Zelenska's courage, has inspired the world. pic.twitter.com/xe1dCZyRxR

— Jill Biden (@FLOTUS) July 19, 2022
Later on, the two ladies and delegations from both states sat down for a meeting in the Blue Room, the center of the White House's State Floor. Previously, Ms. Zelenska met with Antony Blinken, the U.S. State Secretary, and Administrator of the USAID (US Agency for International Development), Samantha Jane Power, on July 18 as she started a sequence of high-profile meetings in D.C.
FLOTUS said it is so lovely to meet Zelenska again since she last met her in May. Jill Biden, First Lady of the U.S., recalled their meeting on May 8 when she was in the Eastern European region and drove from the Slovak Republic into western Ukraine. Ms. Olena Zelenska and Jill Biden met at a school in Uzhhorod, a city in western Ukraine, on her surprise trip.
The U.S. President made a trip to the Balkan state of Romania, a country southeastern European country, and the Slovak Republic in May 2022 in a public backing for the people of war-torn Ukraine, primarily children and women, who had left the country to European states after full-scale Russia's incursion in February.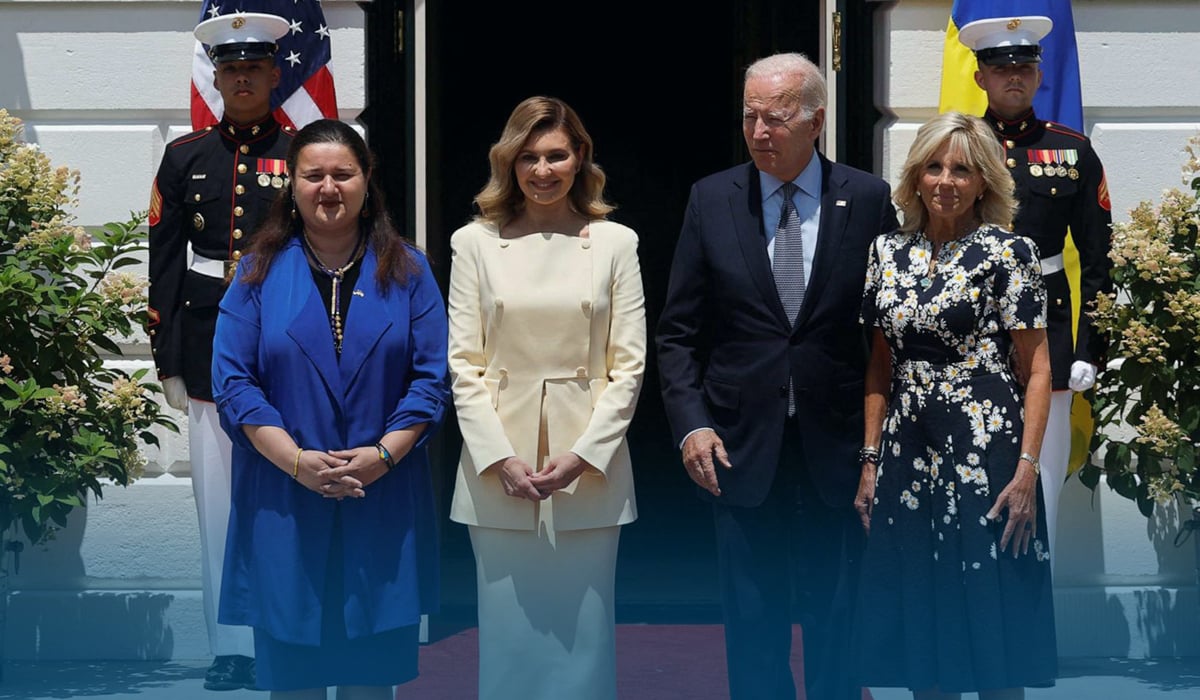 Joined in the White House Blue Room by the U.S. Ambassador to the U.N., Linda Thomas-Greenfield, and other government officials, President Biden said that the US would take turns briefing the Ukrainian First Lady on Washington is helping Kyiv. The second gentleman of the U.S. and Kamala Harris' husband, Douglas Emhoff, also joined the meeting. However, Ms. Olena Zelenska didn't speak while Ukrainian and US media correspondents were there.