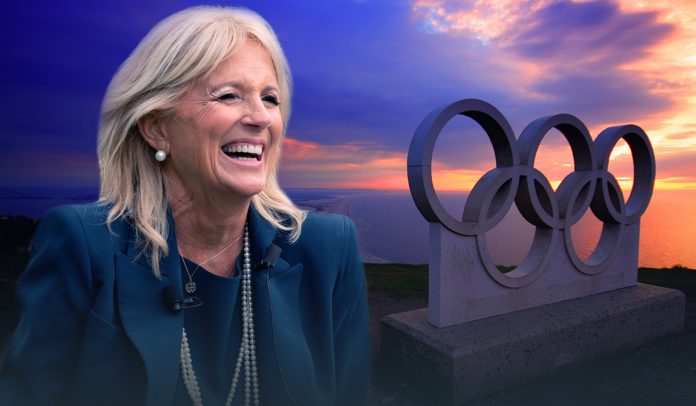 On Tuesday, the White House announced First Lady Jill Biden would head to Olympics Games Tokyo to lead the official United States delegation and attend the Opening Ceremony on 23rd July without her husband, Joe Biden, the President of America. The White House Press Secretary, Jennifer Rene Psaki, said that the US President wasn't planning to attend the Olympic Games. Then Psaki said he would "certainly be rooting for the athletes."
Joe Biden and Jill Biden led the White House delegation for the 2010 Winter Olympics in Vancouver, Canada when Mr. Biden was the Vice President.
First Lady Dr Jill Biden will travel to Japan to attend the Tokyo 2020 Opening Ceremony, White House announces.

— Hugo Lowell (@hugolowell) July 13, 2021
One American President has attended Olympic Games held outside the United States, G W. Bush at the 2008 Summer Olympics in Beijing (China), becoming the first US President to attend the Olympics Games abroad. It hasn't happened since. Moreover, the last 'First Lady' to head the official US delegation to an Olympic Games was Michelle Obama in 2012.
Barack Obama, the former US President, didn't attend the 2010 Olympics in Vancouver, in the 2012 Summer Olympics, the 2016 Summer Olympics, or in the 2016 Summer Olympics in Rio de Janeiro.
Jill Biden's First Solo International Visit
The Olympic Games Tokyo 2020, which will open on 23rd July after a yearlong delay, would have no in-person attendance of the fans on account of a 'state of emergency' declared amid the coronavirus epidemic.
In June, Jen Psaki said that Joe Biden wouldn't attend the Games; however, as had traditionally been done, he would instead send a 'United States delegation.'
Donald Trump sent a delegation led by Mike Pence, then-Vice President, and his wife Karen Pence to the 2018 Olympics in PyeongChang. The President's daughter Ivanka Trump led the White House delegation for the closing ceremony.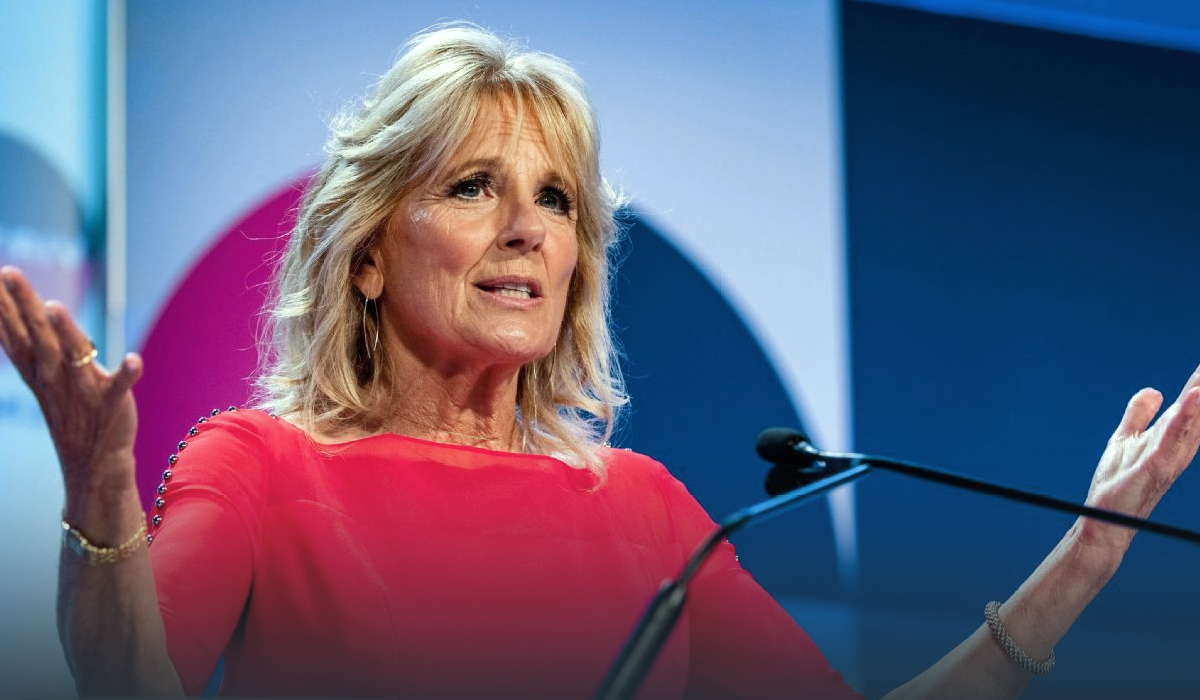 The tour would be Jill Biden's first solo "international trip" since Joe Biden assumed the office. Previously, Jill accompanied President Joe Biden on his tour to the United Kingdom for the 'Group of Seven' leaders' Summit and has kept a busy domestic travel schedule in past months as part of the government's efforts to encourage immunizations.
The parent firm of NBC and MSNBC, NBCUniversal, owns the United States media rights to the Tokyo Games.
Read Also: Milan-Cortina to Host Winter Olympics 2026