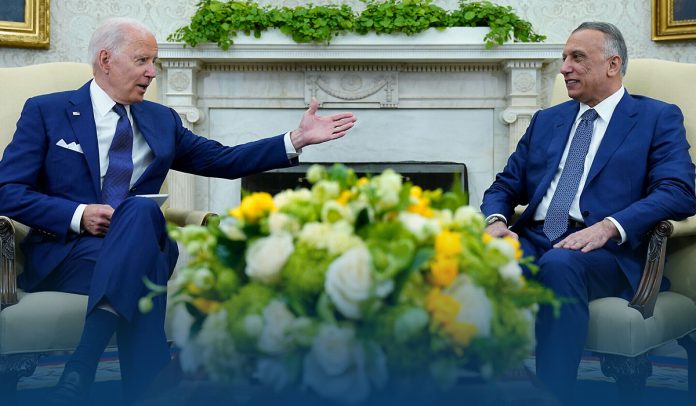 On Monday, Joe Biden, the President of America, announced during a White House meeting with Mustafa Al-Kadhimi, Iraqi Prime Minister, to officially conclude the United States combat mission in Iraq by the end of 2021. That would be another step toward gradually ending the two prolonged military actions that started in the years following September 11, 2001 terror attacks.
Joe Biden, alongside Mustafa Al-Kadhimi, said in response to reporters' question in the Oval Office that the new role for US forces in Iraq will be to continue train, to help, to assist, and to deal with the Islamic State group as it arises. However, he said they're not going to be, by the end of 2021, in a combat mission. Moreover, the US President declined to say how many forces, of the present level of about 2500, will remain there.
President Joe Biden announces that the US combat mission in Iraq will officially come to an end later this year, as he met with Iraqi Prime Minister Mustafa al Kadhimi at the White House pic.twitter.com/eUszdwvFz7

— TRT World (@trtworld) July 27, 2021
Joe Biden said alongside the PM that they support strengthening Iraq's democracy, and they're worried to ensure the election goes forward in Oct. 2021. He added they're committed to their security cooperation, their shared combat against the Islamic State group. It is critical for the stability of the region. Biden said their anti-terrorism cooperation would continue, even as they move to this new phase they're going to be talking about.
How Has US Defense Secretary Classified The Current US Troops In Iraq?
The two countries said in a joint statement issued on Monday by Iraq and America following meetings that the security relationship will fully transition to training, assisting, advising, and intelligence-sharing part, and that there will be no American troops with a combat role in the Islamic Republic by Dec. 31, 2021.
Just before the Oval House meeting, Jen Psaki, White House Press Secretary, explained to reporters that this is a shift in mission. It isn't a removal of their partnership or their presence or their close engagement with the leaders of Iraq.
On Saturday, Lloyd Austin, US Defense Secretary, told reporters in Alaska that American forces in Iraq have the ability to do multiple things. When asked by Voice of America whether he would classify the US forces present in the Islamic Republic of Iraq as combat troops or primarily devoted to advising, training, and assisting, Mr. Austin responded he thinks trying to make that distinction is arduous. However, he would say that the key will be what they're purposed, what they're assigned to do at any given time.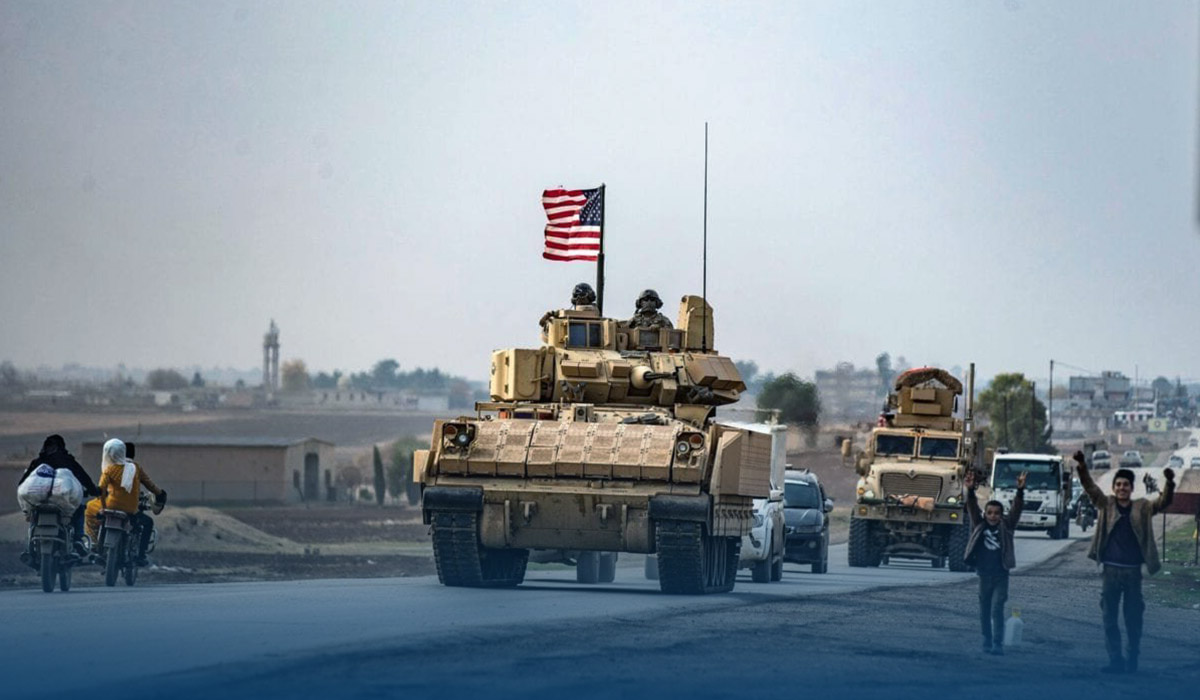 Monday's Oval Office meeting came amid sustained attacks against American military positions in Iraq that America blames on Iranian-backed militias. A pro-Iranian militia commander said in a statement on 24th July threatening to attack American troops inside the country and calling for a pullout of forces. On Saturday, a drone attack hit a base in Iraqi Kurdistan that hosts US forces.
Like in Afghanistan, the outcomes of the eighteen years of American presence in Iraq are mixed.