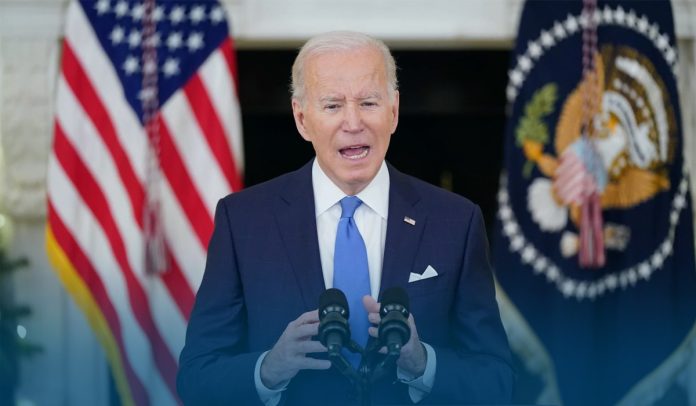 On Tuesday, Joe Biden, the President of America, advanced his administration's COVID-19 response as the nation faced a rise in infections from a highly infectious new Omicron variant, telling worried Americans that they should all be worried about highly mutated COVID-19 variant – Omicron, but not panicked.
In a White House address delivered against the backdrop of a new worldwide struggle to fight with the two-year-old coronavirus pandemic, Mr. Biden said the administration would buy a half-billion rapid COVID-19 tests and distribute them free to US people; create new inoculation and testing locations; and send a thousand military medical professionals to aid hospitals countrywide.
In a White House speech, the US leader Joe Biden detailed his attack plan as the number of new COVID-19 infections in America is noticeably surging again, with 143000 reported on Dec. 20, along with another 1300 fatalities. About 75% of the new cases are due to the highly transmissible Omicron variant of SARS-CoV-2.
The President announced our administration will set up new federal testing sites nationwide and purchase 500M at-home, rapid tests to be distributed for free to Americans who want them. We'll launch a website where Americans can request free at-home tests delivered to their home. pic.twitter.com/MXd0IIswub

— The White House (@WhiteHouse) December 21, 2021
But Mr. Biden said that fully inoculated people, and particularly those who have received their booster doses, can safely celebrate the upcoming Christmas and the New Year's holidays with friends and family members.
"Absolutely No"
Moreover, the US President cautioned, however, if people aren't fully immunized, they've reason to be worried. He said the 40M uninoculated Americans have a responsibility, honestly, a patriotic duty to get vaccinated. He also highlighted, "people's choice – whether to get protected against fatal COVID-19 – can be a choice between life and death. Therefore, president Biden requested to get immunized as currently, it is the only reasonable thing to do.
But even with the surging Omicron threat, Biden said America isn't returning to the earliest days of the COVID-19 pandemic in March last year when numerous businesses and schools were closed. He isn't moving to mandate inoculation or testing for visitors on domestic flights, and he ultimately ruled out on Dec. 21 returning to the kinds of rules that some European countries once more imposed to slow the transmission of Omicron, which doctors say is even more highly infectious than previous strains of the lethal virus.
Mr. Biden said, that is what he keeps asked, the answer is Absolutely No, No.
And he told his people that he realizes they're tired, frustrated; however, Americans will get through that. There's no challenge too great for the United States.
Additionally, keeping the American economy and schools open has been a top priority of the President's; professionals express 2020's school closures were distressing for numerous students. Also, the US CDC proclaimed last week the latest 'Test-To-Stay' program in which students exposed to the coronavirus could take COVID-19 tests to continue, rather than isolating at home.
National Stockpile Ready for Dispatch
The US public health agency, CDC said nearly 204M US people, or 61 percent, are fully immunized, up from less than one percent at the start of this year. But, so far, only 60.8M Americans have received booster doses that health experts say to provide the most protection against the newly discovered Omicron COVID-19 variant.
The US President said nearly 40M US people hadn't received any immunization doses, numerous of them objecting to the administration's determination to get more Americans vaccinated, saying it violates their freedom to make their medical choices.
However, Biden said jab mandates he's imposed on the military and the government employees and is anticipating to require at large businesses with hundred or more workers that could affect 84M employees, aren't to control our life, but to save our life.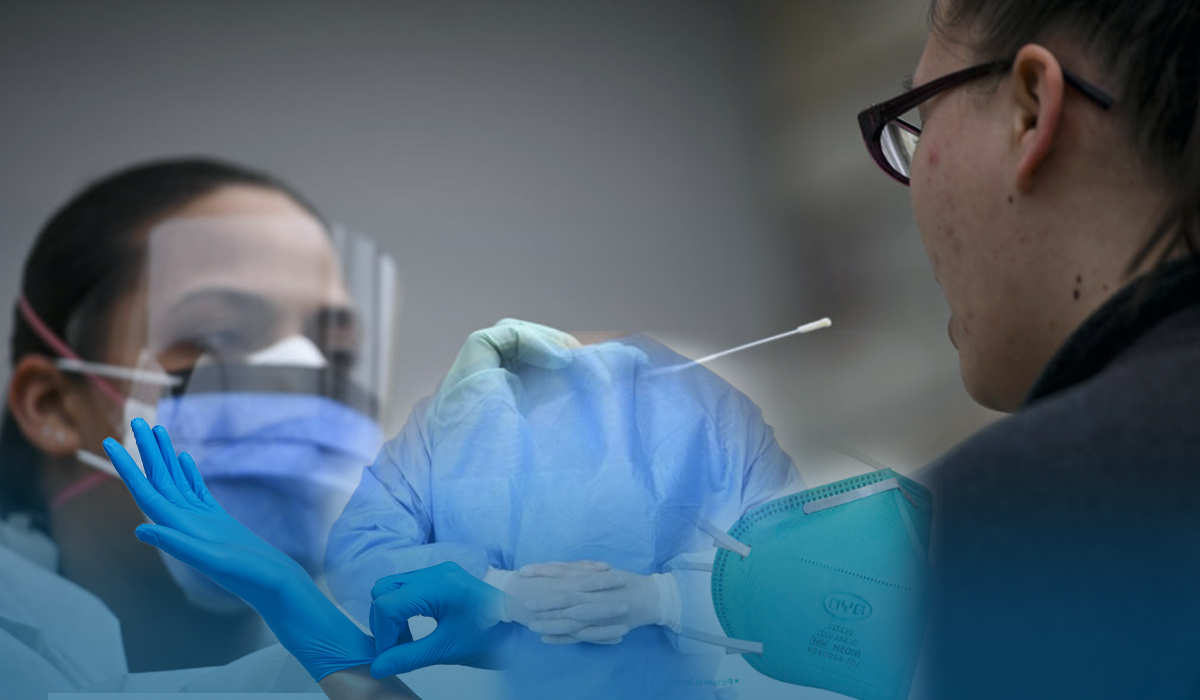 A White House fact sheet on the US President's speech said the administration has millions of N-95 face-masks, billions of gloves, millions of hospital gowns, and over 0.1M ventilators in its planned national stockpile, all ready to shipment, if and when U.S. states need them.
America Vows 580M Dollars to Global Fight Against COVID-19
America will give an additional 580M dollars to international efforts to fight the deadly COVID-19 pandemic amid a surge in Omicron-cases.
On Dec. 21, Antony Blinken, the U.S. State Secretary, made the announcement, shortly before he said he is set to meet his counterparts from other nations to discuss international cooperation in responding to the Omicron variant, which according to the officials, has already become the dominant COVID-19 strain in America.
Blinken said that the fast spread of the new variant reinforces that they must all keep on boosting their efforts to end this deadly pandemic, and none of them are safe until all of them are safe. And the world is at a crucial moment in their international response to this lethal virus.
According to the US State Department, the extra funding will go to several U.N. bodies that directly respond to the deadly coronavirus pandemic, including the WHO, the Pan American Health Organization and the United Nations Children's Fund (UNICEF). The extra funds bring overall American assistance to the global COVID-19 response to 19.6B dollars.