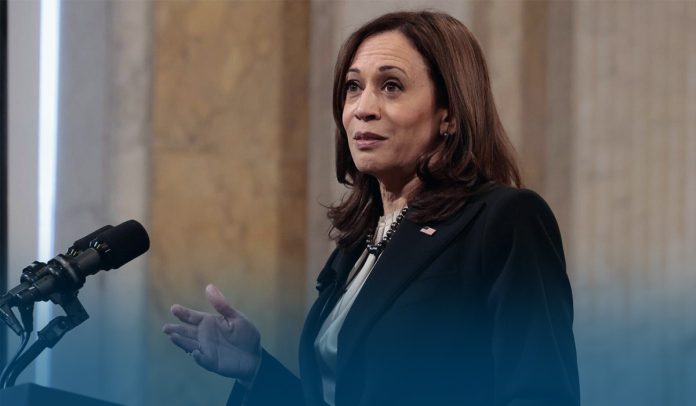 Kamala Harris, the United States Vice-President, has started her three-day trip to Romania and Poland to rally European allies and partners against Russia's all-out attack on Ukraine. Ms. Harris will also directly negotiate with Polish officials on the matter of fighter planes transfer to the invaded country. The issue has uncovered disputes within the Western alliance.
I am en route to Warsaw, Poland and later this week to Bucharest, Romania. This trip comes at an important moment as the United States continues to demonstrate unity with our NATO Allies and provide support to the people of Ukraine in response to Putin's invasion of Ukraine.

— Vice President Kamala Harris (@VP) March 9, 2022
On March 8, Warsaw's offer to provide Washington with Mikoyan MiG-29 fighter planes as an intermediatory move toward sending them to Kyiv was refused as not acceptable by US officials.
The Pentagon spokesperson John Kirby was even more decisive late Wednesday, saying such a handover presented an increased risk of Moscow's response that leads to military escalation with the North Atlantic Alliance. Kirby said they assess that adding fighter planes to the inventory of Ukraine isn't possible to significantly modify the effectiveness of the 'Ukraine Air Force' relative to Russian proficiency.
The declaration was made after the spokesman for the German administration also sacked Warsaw's proposal, describing it as not presently on the table. In addition, US officials have frequently highlighted the American position that the pronouncement on fighters was eventually one for the Polish administration to make. However, Polish officials have stated that their country would only act in coordination with partners.
Thirteen Days We've Been Hearing Vows – Zelenskyy
Kamala Harris's trip schedule includes meetings with Andrzej Duda, President of Poland, and Polish PM Mateusz Morawiecki. The Vice-President will also meet with Justin Trudeau, Canadian Prime Minister, who is in Poland for his own trip to a crucial NATO partner.
On the other hand, Volodymyr Zelenskyy, Ukrainian President, has been pressing the Western military alliance for the Soviet-time fighter planes – which its fighter jet pilots know how to operate – to strengthen its defense and protection against Russia's deadly invasion.
This week, Zelenskyy told UK Politicians that it had been thirteen days they've been hearing vows, thirteen days they've been expressed Ukrainians will be supported in the air, and there will be jets. While Alliance leaders, including Antony Blinken, the US State Secretary, had initially conveyed openness to the opinion, arranging the specifics of such a transference without risking a conflict between the Russian and NATO military forces has proven hard.
According to Ukrainian officials, three people lost their lives in a Russian air attack on a maternity hospital in Mariupol. The Ukrainian leader said people were stuck under the wreckage and dubbed the strike a 'war crime.' Moreover, Mr. Zelenskyy posted footage seemingly from the hospital's inside, which looked severely damaged. Nearly seventeen people were also wounded, including patients and staffers, according to local officials.
Read Also: Third Round of Kyiv-Moscow Talks Ended Without a Major Breakthrough