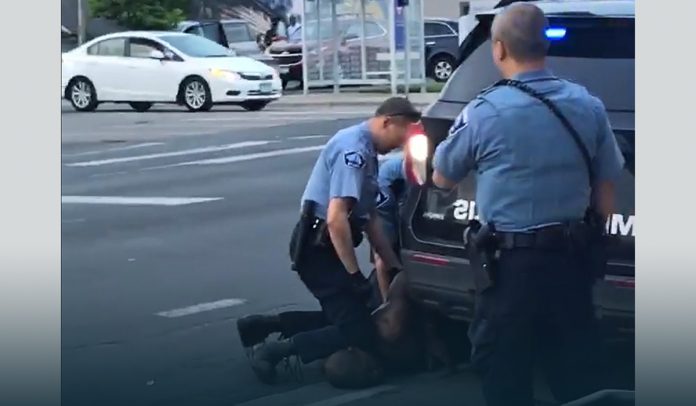 A United States jury has found a former police officer guilty of murder over the death of African-American George Floyd on a Minneapolis street in 2020.
Derek Chauvin, 45, was captured kneeling on George Floyd's neck for more than 9 minutes during his arrest in May 2020. The broadly watched footage sparked worldwide protests against racism and excessive use of force by the law enforcement agency.
Mr. Chauvin was found guilty on three charges, unintentional second-degree murder, third-degree murder, and second-degree manslaughter.
BREAKING: Jury finds former police officer Derek Chauvin guilty of murder and manslaughter in the death of George Floyd. pic.twitter.com/WevhLzUmXX

— MSNBC (@MSNBC) April 20, 2021
Moreover, his bail was immediately revoked, and he was led away in handcuffs. Sentencing is likely to happen in eight weeks, and Chauvin could spend several years in jail.
Second-degree murder carries an all-out sentence of forty years in prison in Minnesota, and third-degree murder is punishable by up to twenty-five years in jail. Also, second-degree manslaughter is punishable by up to ten years in prison.
Derek Chauvin is likely to appeal against the verdict.
Three other officers are due to face trial later in 2021 on aiding-and-abetting charges.
Chauvin was charged with second-degree unintentional murder, third-degree murder, and second-degree manslaughter. With Americans on edge as they awaited the verdict, the jury announced that it has found him guilty across the board.
What was the Reaction?
The twelve-member jury took less than a day to reach their judgment, which followed a highly-charged, 3-week trial that left Minneapolis on edge.
Ben Crump, the Floyd family's lawyer, said it marked a turning point in history for the United States of America.
It took the jury about ten hours and twenty minutes to reach a verdict, which was read late in the afternoon in a city on edge regarding the likelihood of more unrest like that that erupted in 2020.
The courthouse was ringed with razor wire, concrete barriers, and thousands of National Guard troops and law enforcement officers were brought in before the decision. And some businesses were shuttered with plywood.
American President Biden and Vice-President Kamala Harris called the Floyd family after the decision. Joe Biden was heard expressing that at least now there is some justice.
The US jury was made up of five men and seven women. Four jurors were Black, six were White, and two were recognized as multiracial. Moreover, jurors were sequestered, their locations kept secret, during discussions that began on Monday afternoon.
Mr. Floyd, 46, was a Black man, died on 25th May 2020 after Derek Chauvin held his knee against his neck for nine minutes and 29 seconds; as a handcuffed, Floyd repeatedly stated that he couldn't breathe and the suspect and several passersby begged for his life.
It was May 25, 2020 (330 days ago) when George Floyd was killed. Close to a year ago. After a 16 day trial, the jury deliberated for just 11 hours before reaching a verdict.

— Emma Goss (@EmmaAudreyGoss) April 20, 2021
Police were called to the area on that day to report that Mr. Floyd had used a counterfeit $20 bill to buy cigarettes at a neighborhood convenience store in South Minneapolis, Cup Foods.
When law enforcement arrived, they ordered Floyd out of his car and handcuffed him. A struggle arose when officers tried to put a screaming Floyd in their squad car. They wrestled him to the ground and pinned him under their weight.
Happenings during the trial
As he was being restrained, George Floyd said almost twenty times that he couldn't breathe, pleading for his mother and begging, 'please, please, please.'
Mr. Floyd was motionless when the ambulance arrived there. He was pronounced dead about sixty minutes later.
During Derek Chauvin's trial, the panel heard from forty-five witnesses and watched several hours of graphic footage.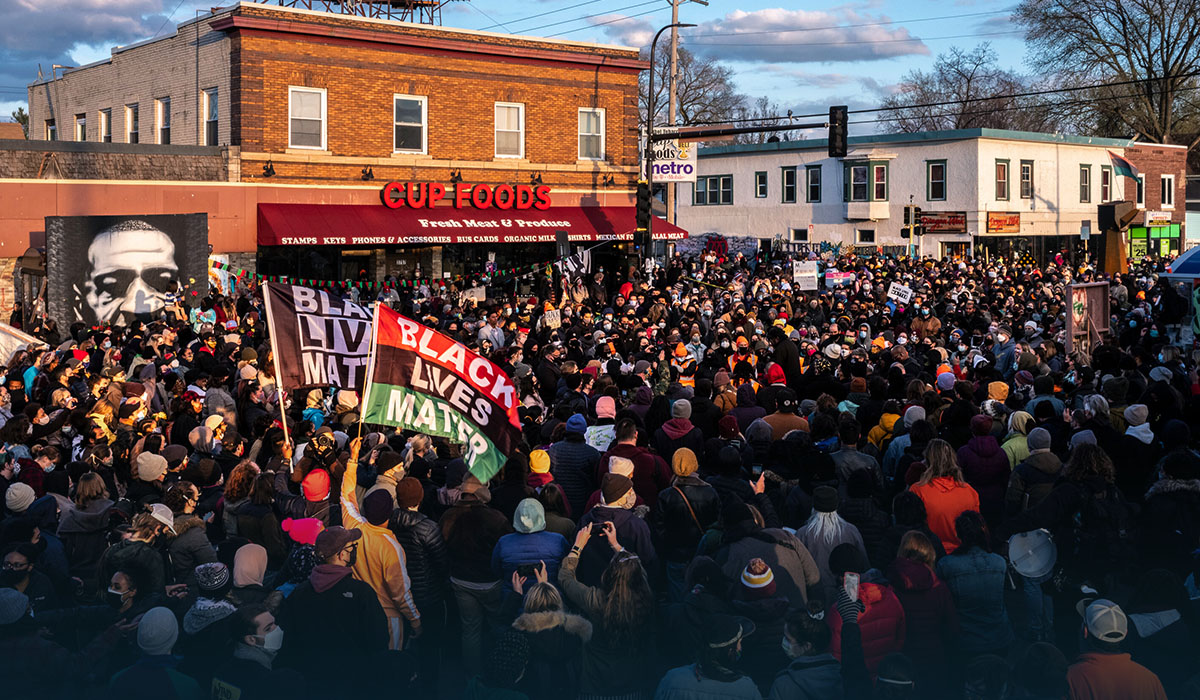 Some of the powerful testimony came from eyewitnesses. Several broke down in tears as they watched video footage of the event and expressed feeling 'helpless' as events unfolded.
Moreover, George Floyd's girlfriend of 3 years and his younger sibling also testified.
Expert witnesses on behalf of the state attested that Floyd died from a lack of oxygen amid the manner of restraint employed by Derek Chauvin and his colleagues.
Joe Biden said that they're a good family, and they're calling for peace and calmness no matter what that decision is. He is praying the decision is the right decision. Moreover, he thinks it is overwhelming, in his view. He would not say that unless the panel was sequestered then.
Read Also: Officer Derek Chauvin still eligible for $1M pension