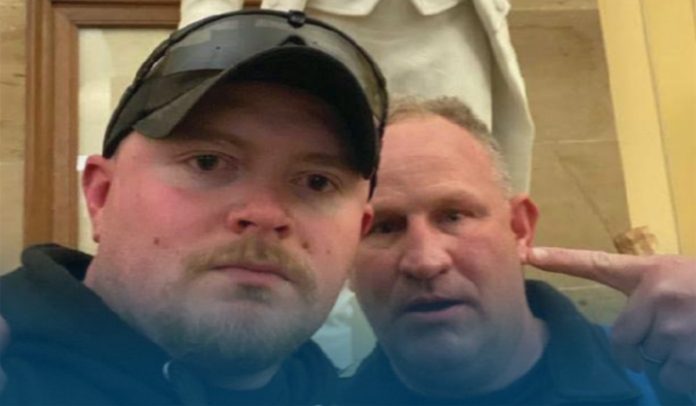 On Monday, Thomas Robertson, an ex-Virginia cop who attacked the United States Capitol on January 6, 2021, was found guilty on all six counts in the second 6th JAN panel trial. Robertson, who was a police officer in Rocky Mount Police Department in Virginia, when he stormed Capitol Hill on the day, was arrested in January last year and fired from the department soon after.
A former Rocky Mount Police-sergeant faced charges including impeding police officers, blocking an official proceeding, entering the building and remaining on the restricted premises, and interfering with the evidence.
BREAKING: Former Rocky Mount, VA police officer Thomas Robertson GUILTY ON ALL COUNTS stemming from the January 6 Capitol attack including obstruction of an official proceeding.

This is the second jury trial and second unanimous guilty verdict in the Jan 6 investigation.

— Rob Legare (@RobLegare) April 11, 2022
During the last week's trial, a jury in Washington D.C. heard from many witnesses, including Washington law enforcement officers present there during the deadly riot, U.S. federal agents, and Thomas Robertson's ex-law enforcement colleague and co-defendant Jacob Fracker who appeared before the inquiry panel as part of a plea bargain with the U.S. government.
Furthermore, one jury member told the reporters that there was discussion on every count while the panel deliberated for nearly thirteen hours. The jury member told the media following the judgment that he was encouraged. The juror added: being a jury of D.C. in a 6th January Attack case, it would be ordinary to wonder what prejudice is in the investigation panel. Moreover, the juror said he truly feels like it was so thorough, considerate, and conscientious. However, a sentencing date hasn't been set.
'effect of the problem solved'
During the Jan. 6 jury trial, a Washington law enforcement officer testified that a male carrying a stick, who according to prosecutors was Thomas Robertson, collided with him and one more police officer as they moved to pass through the crowd of attackers during the insurrection. Prosecutors played some clips of the event, including videotape from Police Body-Worn Cameras.
On the other hand, Jacob Fracker testified in front of the jury that Thomas Robertson joined him inside the U.S. Capitol building, took a picture with him, and joined in chanting & encouraging the mob inside. Moreover, Fracker testified before the jury that he'd given the ex-Virginia cop his mobile phone after the two were told to turn themselves in. Also, Robertson's former colleague testified that Robertson had put the cell in an Ammo container and told him something to the 'effect of issue solved.'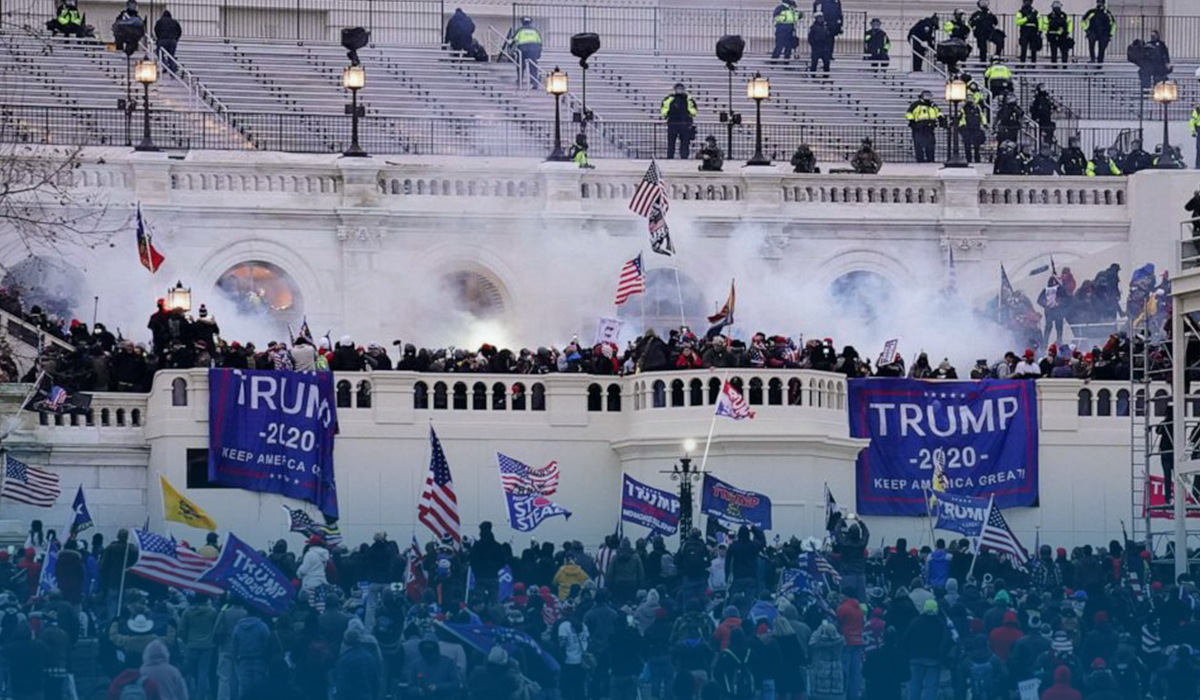 According to Federal Bureau of Investigation agent Kathryn Camilleri, who inquired the pair, both Fracker and Robertson activated new cell phones in the lead-up to the deadly attack.
Read Also: Rep. Cheney: House Panel Has 'Enough Evidence' to Refer Donald Trump for Criminal Charges