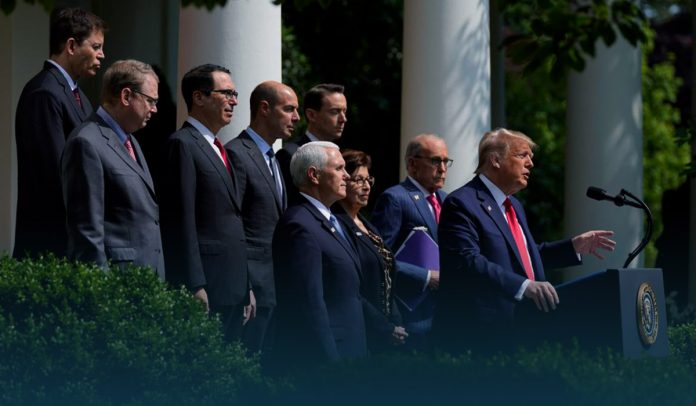 Donald Trump, the President of the United States, invokes the name of George Floyd during a bill signing ceremony on Friday, plugging the most recent report that surpassed the expectations of economists. Before signing the legislation for small business loan flexibility during the White House Rose Garden event, Trump said that everyone saw what happened last week. Authorities cannot let that happen.
The President went from talking about jobs to praising police. Then he claimed it's a "great day" for the man whose death spurred nationwide protests. https://t.co/GLAwL4zxVR

— CNN (@CNN) June 5, 2020
He adds that he is hopeful that Floyd is looking down from skies and saying this is a great thing that's happening for the United States. Today is a great day for every American. Moreover, the President adds that today is a great day for U.S. citizens in terms of equality. The inhuman death of Floyd under police custody blows up massive peaceful protests all over the country.
"George is looking down and saying this is a great thing that's happening for our country. (It's) a great day for him."

*wearily lays head in hands*https://t.co/gvD5WdESRU

— Faysal Itani (@faysalitani) June 5, 2020
Regardless of the arrest of all four police officers involved in the murder of the African American, protests continued over the issues of police brutality and systemic discrimination. The comment of Trump about George looking down introduced by awkward and unprepared remarks, in which he devoted an essential portion to praising the law enforcement agencies' work to disperse the protestors and also urging some states to initiate the National Guard.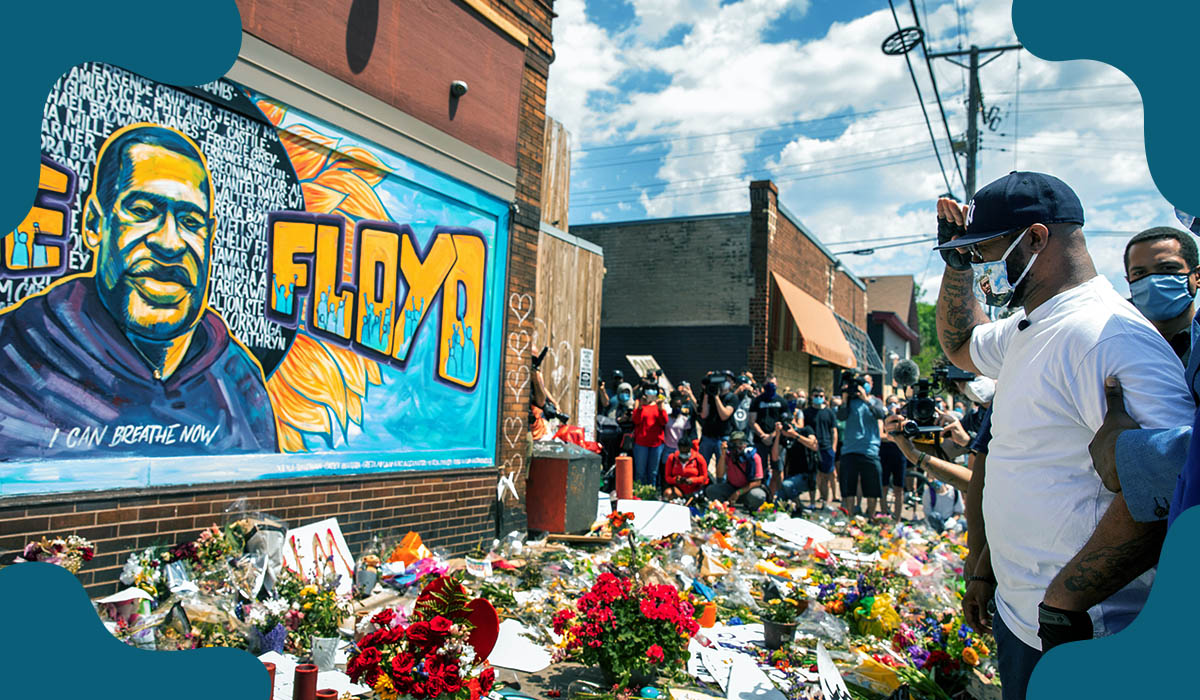 Trump Stresses on equal justice for every American
Speaking about the death of Floyd, Trump stresses equal justice under the law states that every U.S. citizen receives equal treatment in every encounter with law enforcement agencies despite gender, race, color, or creed. Everyone has a right to receive fair treatment from law enforcement agencies.
Trump maintained that "equal justice under the law must mean that every American receives equal treatment in every encounter with law enforcement regardless of race, color, gender or creed." Now we all gonna get a beat down pic.twitter.com/FgjZtKHkEs

— FitEquip (@FitEquip1) June 5, 2020
However, the President did not bring up openly whether the source of the issue. A lack of equal treatment by law enforcement was systemic racism. Actually, Trump repeated the need to control any violent demonstrators, regardless of growing concerns in various cities across the country about suspected assaults and violent arrests by police on protestors.
Besides, protesters in the wake of the death of Floyd continue all over the country to demand police reforms and racial equality Trump once again credited the efforts of Trump administration to boost the economy. Whereas, Donald Trump didn't answer the questions of reporters about African and Asian American unemployment, the less robust matter than other minority groups.
For the second month consecutively, less than half of African Americans were working with just 49.6% of the working population, up less than one percentage point from April. Previously, such a small share was working was in 1983 in the history of the United States.
Read Also: American President signs executive order on religious freedom