On Monday, the Pentagon blamed the Russian Armed Forces for committing 'war crimes' in the post-Soviet state of Ukraine. According to John Kirby, the press secretary for the US Department of Defense, they certainly see compelling evidence that the Russian military is committing 'war crimes' in the East European country, and they're assisting in the gathering of that proof.
Moreover, John Francis Kirby blamed the Armed Forces of the Russian Federation for launching indiscriminate attacks affecting the civilian population, which were 'deliberate' in several cases. Kirby said that America would wait for continuing analytical processes and pay to these examinations into the Russian military war crimes.
The Pentagon said it sees "clear evidence" that Russian forces are committing war crimes in Ukraine.

"We're going to contribute to the investigative process," its spokesman said. "As for what would come out of that, that's not a decision that the Pentagon leadership would make." pic.twitter.com/XiewjUtz9H

— DW News (@dwnews) March 21, 2022
Also on Monday, Russia's Ministry of Foreign Affairs said that it had summoned John J. Sullivan, United States Ambassador to Russia, mentioning unacceptable statements by Joe Biden, the President of America, about Russia's Putin, an apparent reference to the US leader calling Mr. Putin a 'war criminal.'
According to Russia's Foreign Ministry, such statements from US leader, unworthy of a politician of such high rank, put US-Russia relations on the brink of rupture. The US DoD's blame came as the American President cautioned that there was evolving intel that the Russian administration was searching possibilities for potential cyber-attacks against America due to its multi-front war broad conflict against the former Soviet republic.
'brutal strategies'
Furthermore, in Monday's remarks, Mr. Biden encouraged the private sector to instantly harden cyber defenses. However, he added that Russia's combined military forces could carry out such attacks in response to US consequences imposed on the Russian economy and oligarchs. He said this's part of Putin's playbook.
According to the White House, on Monday, the leaders of the United Kingdom, Italy, France, Germany, France, and the United States, held a call in which they discussed worries about Putin's brutal strategies in embattled Ukraine. In addition, they underlined their sustained assistance to Ukrainians by offering humanitarian, security, and economic aid, and went over the latest diplomatic attempts in the provision of Kyiv's struggle to reach a total cessation of armed hostilities.
In addition, later this week, the US leader will join a Group of Seven (G-7) meeting, a European Council meeting in Brussels, Belgium, and a NATO Summit, all focused on discussing the worsening humanitarian condition in the besieged country, before traveling to Warsaw to meet the Polish leader.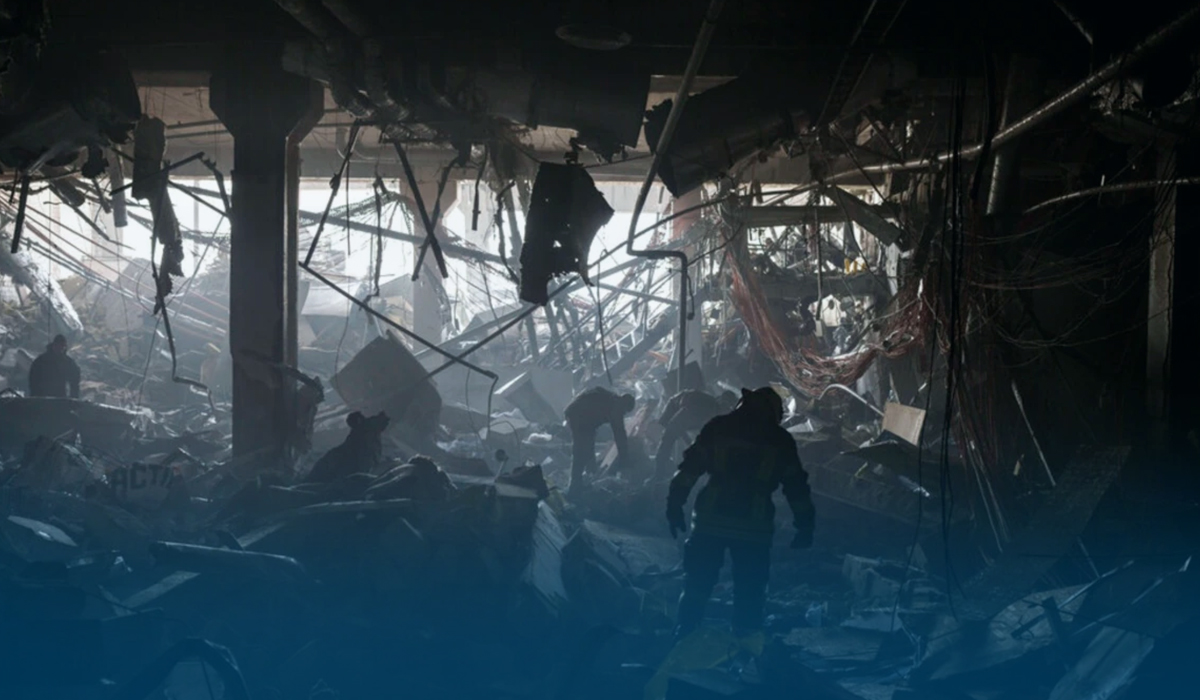 On Monday, the UK's Defense Ministry said in its latest intel that Moscow's assertions that it used Kinzhal (Dagger) hypersonic missiles against targets in the country's Western Ukraine are likely intended to detract from a lack of development in the Russian military's ground drive. Moreover, it stated that the use of such guided missiles is hugely not likely to substantially affect the result of Putin's campaign in the East European country.