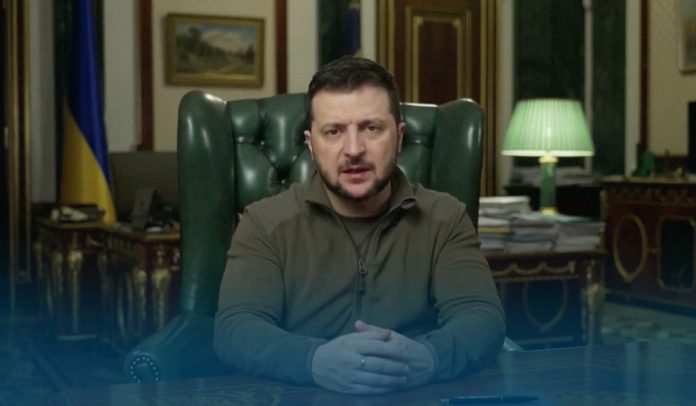 On Monday, Volodymyr Zelenskyy, the President of Ukraine, has warned that Russian military forces could use the deadliest chemical weapons against Ukraine. In addition, Zelenskyy urged European allies to levy additional strong sanctions to punish Moscow to stop it from such lethal weapons. The Ukrainian leader's comments came due to unsubstantiated reports that such harmful weapons have already been used in the surrounded port city of Mariupol in southeastern Ukraine.
Liz Truss, the United Kingdom's Secretary of State for Foreign, Commonwealth, and Development Affairs said the U.K. was aware of the reports. She said that they're working urgently with allies to verify specifics. Truss added that any use of chemical weapons would be a hard-hearted escalation in this brutal war, and the world would hold the Russian leader and his regime answerable.
Moreover, John Kirby, the U.S. Assistant to the Secretary of Defense for Public Affairs, said that at this time, America couldn't confirm the reports of the use of such deadly weapons but said if true, they're profoundly concerning.
Incredibly worrying reports about the potential use of chemical weapons in Mariupol, as Ukraine's Azov Regiment alleges a substance was dropped by drone on the besieged city. Cut off from the world, these are hard to verify, but what's Russia's history with chemical warfare? 🧵 pic.twitter.com/oPIbNkX7lP

— Gabriel Gavin (@GabrielCSGavin) April 11, 2022
In his nightly video-address, Mr. Zelenskyy said they'd treat this with utmost seriousness. However, he didn't say chemical warfare agents had already been used. Instead, Zelenskyy said that he'd like to restate to leaders of the world that the likely use of such weapons by the Putin-led forces has already been debated.
Russia to Strengthen its Forces in Ukraine's East
The Ukrainian leader further said that the reports are reflective of apprehensions that they've had about the potential of the Russian military to use a variety of riot-control agents, including lachrymator mixed with chemical warfare agents in the embattled country.
The Pentagon press secretary said the U.S. was meticulously monitoring reports on April 11 evening of a likely Moscow chemical weapons attack on Mariupol. If Moscow were found to have deployed such munitions in the besieged Ukrainian city, it would represent a significant escalation of the war and present a direct challenge to North Atlantic Military Alliance to respond.
Kirby said Monday that they're conscious of social media reports asserting Putin troops used potential chemical weapons in the strategic holdout city. But moreover, they couldn't confirm at present to observe the situation.
The President of Ukraine requested in a virtual address on April 11 for more military assistance from America and its NATO and world allies. Zelenskyy specifically asked South Korean legislators to send additional military equipment that could shoot down Russian drones and missiles. In addition, he said thousands of civilians had lost their lives in Moscow's brutal assaults on the port city of Mariupol.
John Kirby said America couldn't confirm Ukrainian casualty numbers in the besieged city because fighting is continuing there. But he said the ultimate death figure could be a 'big number.'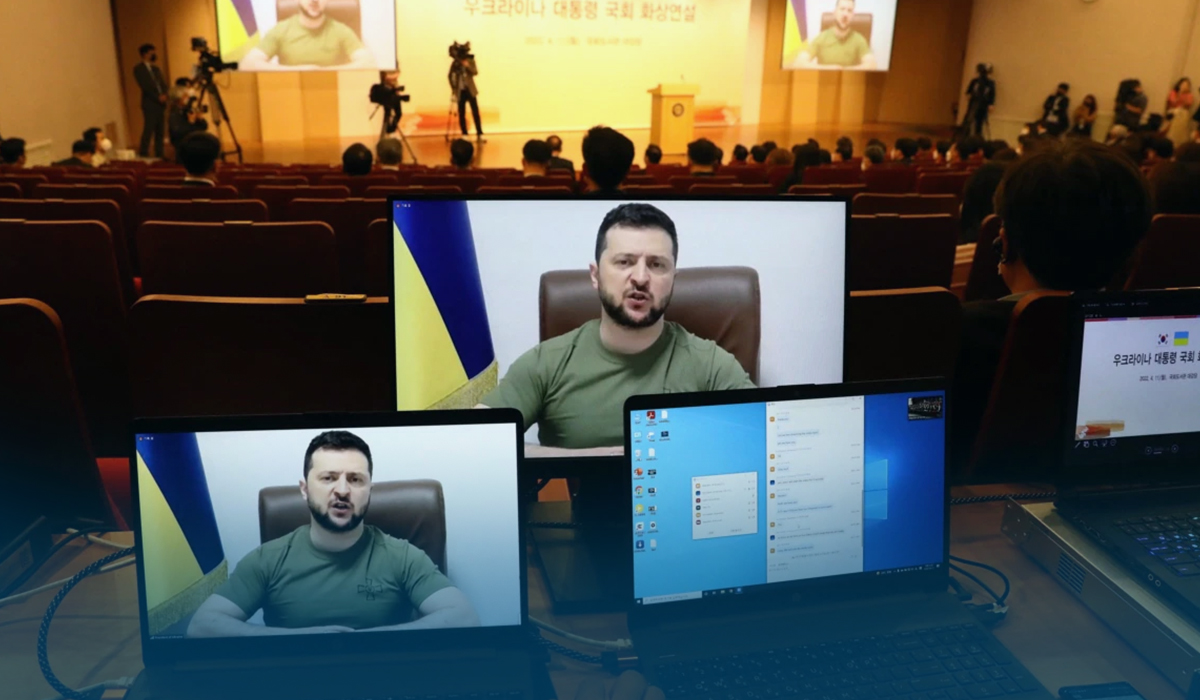 The U.S. Defense Department said that it's watching early indications of efforts by the Kremlin to strengthen its military manpower in Ukraine's eastern region. According to a senior Pentagon official, America spotted a military convoy North of Izyum, a city on the Donets River in Kharkiv Oblast, with enablers, command-and-control elements, heavy military ranged weapons, and rotary blade aerial vehicles.