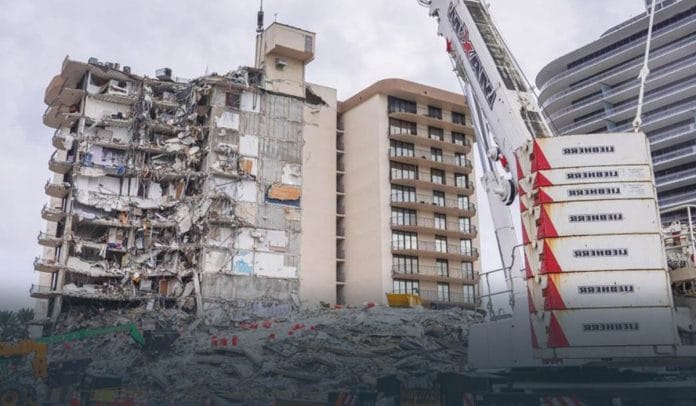 On Friday, firefighters formally concluded their search for bodies in the remains of the collapsed Surfside condo building, closing the weeks of painstaking effort removing the layers of dangerous rubble that were piled stories high, even as law enforcement and forensic specialists continue working to identify human remains.
Raide Jadallah, Miami-Dade Assistant Fire Chief, told the AP news that the department's role in recovering human remains at the collapsed condominium had ended. Lee Cowart, Miami-Dade Police Detective, confirmed Fire Department search teams had vacated the location.
The spot in Surfside is empty now; however, it remains a challenge for local authorities. Furthermore, an engineer hired to help understand why the building collapsed cautioned that the location might still not be safe.
In an emotional scene, crew members hugged at the site of the collapsed Florida condo building after a month of painstaking recovery work that confirmed 97 people dead came to an end. pic.twitter.com/bBvg08kYKA

— CBS Evening News (@CBSEveningNews) July 23, 2021
Authorities had pledged to continue searching for victims and went through roughly 14000 tons of broken concrete that remained following the abrupt destruction of the South Tower condo building in Surfside, Florida, on 24th June. The collapse killed almost ninety-seven people, with one more believed missing yet to be identified.
22M Pounds of Rubble Removed
On Thursday, Allyn Kilsheimer, Structural Engineer, told Surfside and Miami-Dade authorities in a letter that "Collins Avenue could crumble because a remaining perimeter wall near the road could fail." Moreover, the development was first reported on Friday by the WPLG TV and Miami Herald newspaper. Kilsheimer wrote that they believe there is a potentially dangerous condition at the place where the wall is in danger of downfall.
Last week, Daniella Levine Cava, Miami-Dade County Mayor, said during the press briefing those human remains being recovered could no longer be visually recognized. She said that they're relying profoundly on the work office of the medical examiner. Levine Cava said that it is a scientific process to identify remains. As they've said, that working is becoming more challenging over time.
At least 22M pounds of rubble and concrete have been removed from the location, and authorities caution the investigation is complex. They warn it would be a deliberate and slow process that would take time to complete. The location has been under the control of the Miami-Dade Police Department.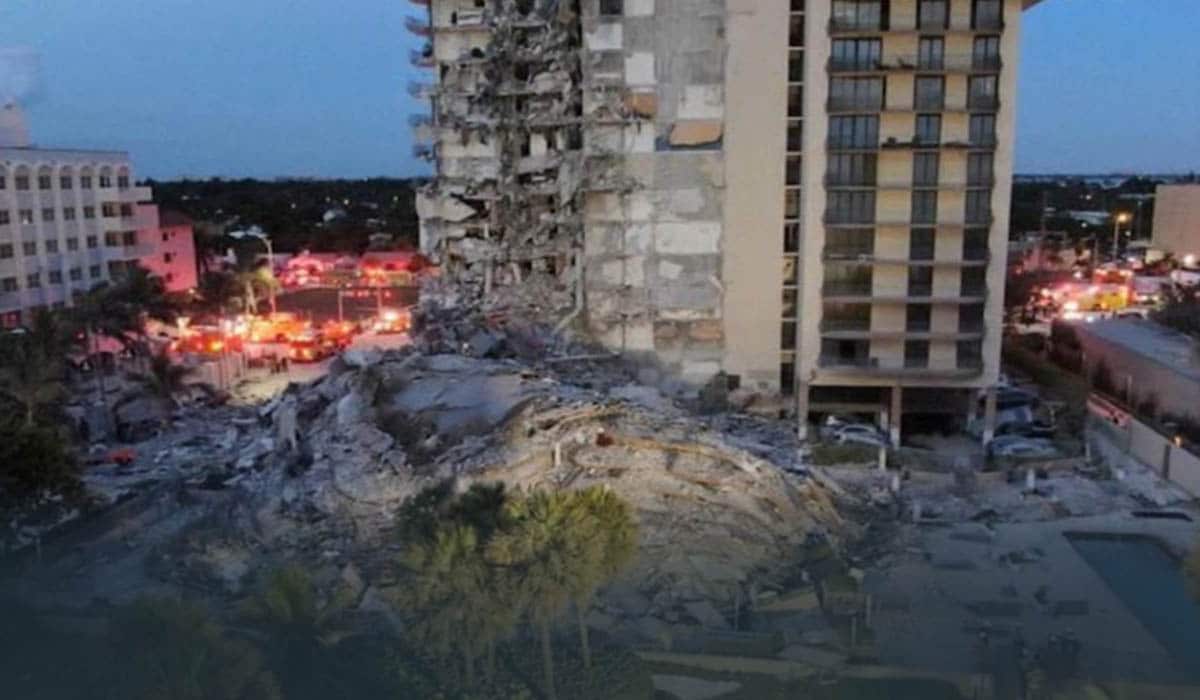 Furthermore, engineers from a federal agency that investigates building collapses, the National Institute of Standards and Technology (NIST), such as the World Trade Center, were deployed to Surfside on 15th July. Katherine Fernandez Rundle, Miami-Dade County State Attorney, stated that they would collect evidence and find out how and why the Champlain Towers South collapsed.
Rescue teams worked tirelessly, even when heat and smoke from the fire inside the building's standing part hampered their efforts. Moreover, they continued when the temperatures pushed into the upper 90s (35 degrees Celsius) under the blazing sun. They also kept on when 'Tropical Storm Elsa' passed nearby and dumped heavy rain.