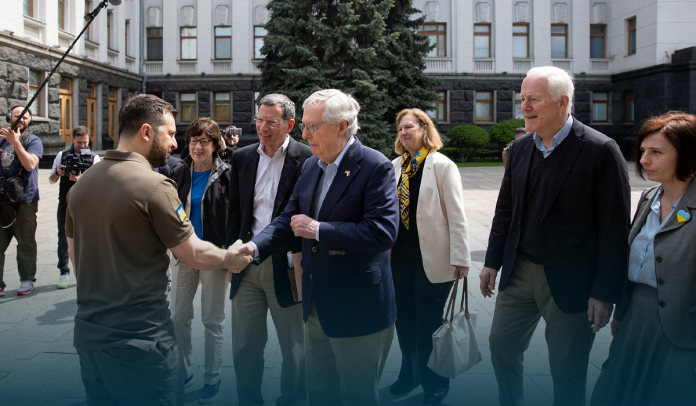 On Sunday, Mitch McConnell, Minority Leader of the U.S. Senate, said that he anticipates the United States Senate to vote on May 18 to pass nearly forty billion dollars in projected assistance to support the Ukrainian military in strongly opposing Moscow's barbarity after holding a procedural 'cloture' vote on May 16.
In addition, after visiting Kyiv on May 14, McConnell told the media on a conference call from Stockholm, Sweden, that they anticipate to invoke cloture on the motion to proceed on May 16, which would set them up to pass the supplementary USD 40 Bn on Wednesday. McConnell was referring to procedural vote limits the total consideration of the measure to which it applies to thirty hours.
Joe Biden, the US President, asked for an additional thirty-three billion dollars in security and humanitarian support for the brave people and courageous military forces of Ukraine on 28th April, which included more than twenty billion dollars in security and military aid. But, the United States House of Representatives increased the total to approximately forty billion dollars, adding further security, humanitarian and financial assistance to bolster the defense of Ukraine against the Kremlin's brutality.
According to the media reports, while speaking from Stockholm, which along with Helsinki, intends to seek NATO membership, the top Republic in the Senate expressed strong support for the two Nordic nations joining the thirty-member intergovernmental military alliance created to put an end to the Russian aggression.
Moreover, McConnell said Finland and Sweden have very capable militaries, and there'll be significant additions to the military alliance if they apply to join. He also thinks America should be first-in-line to approve the agreement for the two nations to become members of the North Atlantic Alliance.
McConnell Leads Republican Visit to Kyiv
On Saturday, Volodymyr Zelenskyy, the President of Ukraine, met with the U.S. Minority Leader Mitch McConnell-led delegation of GOP lawmakers to Kyiv, the capital of Ukraine, praising the trip as a powerful signal of bilateral support for embattled Ukraine. According to a video, which displays a Ukrainian leader welcoming GOP senators on a Kyiv Street, the other delegation members include Susan Collins from Maine, John Barrasso from Wyoming, and John Cornyn III, a senior US Senator for Texas.
Mitch McConnel, the US Senate Minority Leader, and the other delegation members became the latest American officials to make a trip to the war-torn country since Putin-led military forces attacked the former Soviet republic on February 24.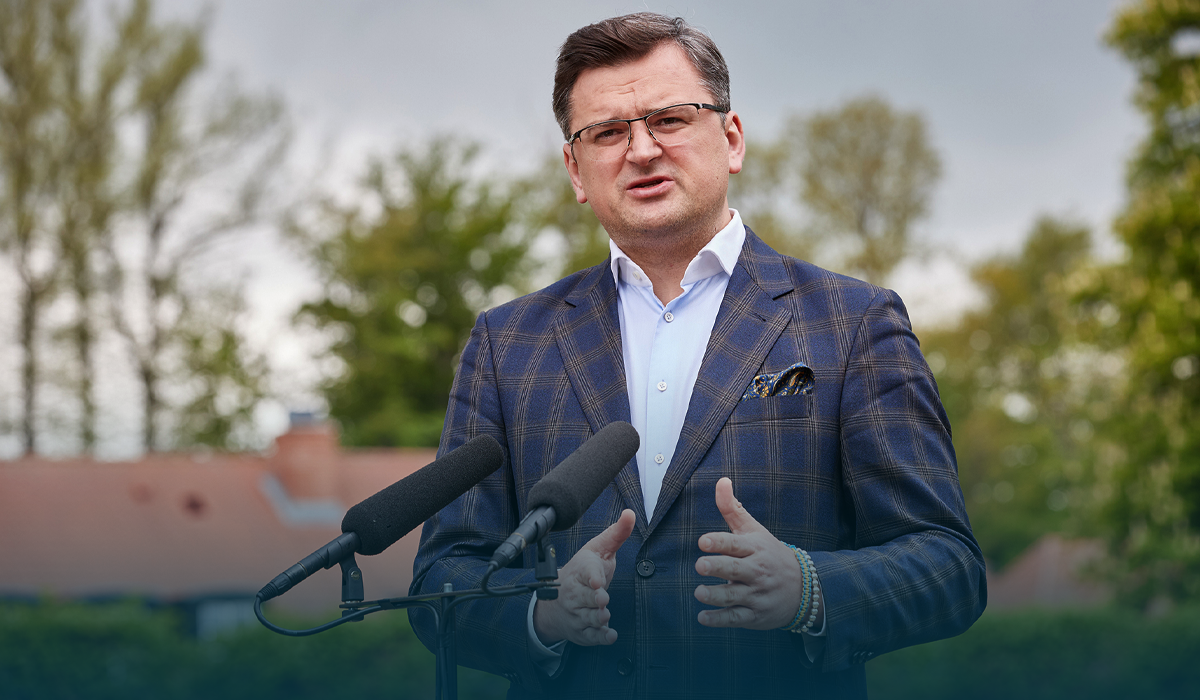 According to the Kentucky GOP statement, the delegation reaffirmed to the comedian-turned war President, Volodymyr Zelenskyy, that America stands firmly behind the East European country and will sustain their strong support until Zelenskyy's Ukraine wins this brutal war.
Read Also: Secretary Blinken Heads to Europe for NATO, US-EU Meetings