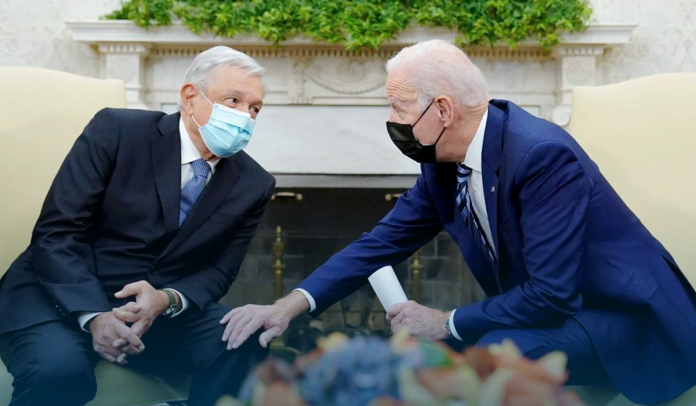 Joe Biden, the President of America, hosted Justin Trudeau, Canadian Prime Minister, and Andres Manuel Lopez Obrador, the President of Mexico, at the White House on Thursday the 18th of November, 2021, a diplomatic mission of the three leaders attempting to project a mutual front and trade scuffles, accusations of US protectionism and worries over a migration surge toward Mexico-American border.
During a meeting with both leaders on Thursday evening, Joe Biden said they could meet all of the challenges if they only take the time to speak with each other. As leaders, they share an innate understanding that their diversity is a vast strength, that they're best able to unlock their potential when they unlock the full range of their people's capacities.
The delegations will instead discuss efforts to mitigate poverty, violence and other "root causes" of migration, U.S. officials said.

The talks, the officials added, will also focus on proposals to expand work visas, refugee spots and other legal pathways for would-be migrants.

— Camilo Montoya-Galvez (@camiloreports) November 18, 2021
Biden and Trudeau each sang one another's admiration before a phalanx of Canadian and American news correspondents and cameras, a display of unity and continental solidarity before a three-way summit with the President of Mexico.
The leaders of North America are reviving three-way summitry after a Donald Trump-time break. As US President, his Mexican counterpart, and Canadian PM resume the tradition of the North American leaders' Summit, the three allies face profound differences on climate change, trade, and migration.
Mexico Isn't Moving Faster to Address Climate Crisis
Moreover, it was a day of full-on diplomacy that required meticulous choreography as Lopez Obrador and Trudeau each met separately with Joe Biden and US Vice President Kamala Harris before meeting for a three-way talk in the East Room that featured a language mix of Spanish, English, and French.
In addition, the three leaders issued a post-summit declaration saying they had reached an agreement to collaborate on addressing climate change, migration, and the COVID-19 pandemic, without specifying how they'd resolve their differences. And as they played up the immediacy of the alliance, tension points were also apparent.
They include differences between Ottawa and Washington over anticipated tax incentives that would benefit American electric car manufacturers; frustration from President Lopez Obrador that America is not moving to grant further temporary work visas even as U.S. businesses complain they're suffering from a worker shortage; and displeasure by Canada and America that Mexico isn't moving faster to address the climate crisis.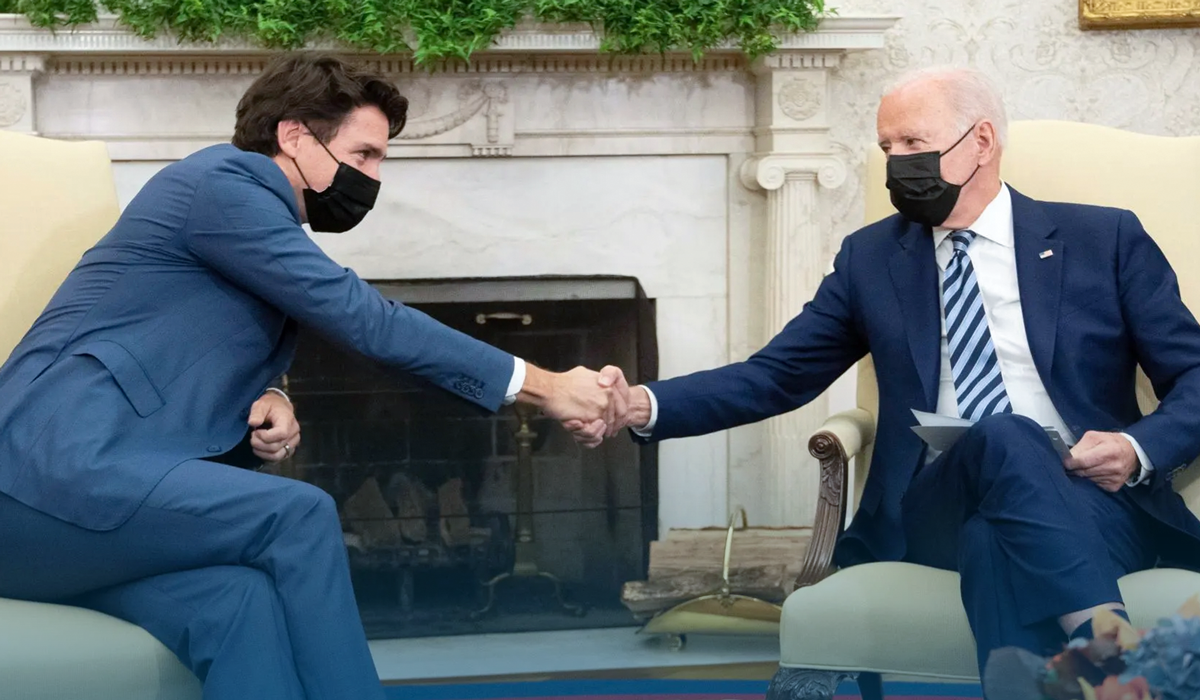 Moreover, Thursday's meetings at the White House would be the first three-sided gathering for the leaders of North America since a June 2016 get-together of Barack Obama, Justin Trudeau, and Enrique Pena Nieto in Ottawa. The meetings took a break under former US President Donald Trump, who argued with Nieto and Trudeau during his era.