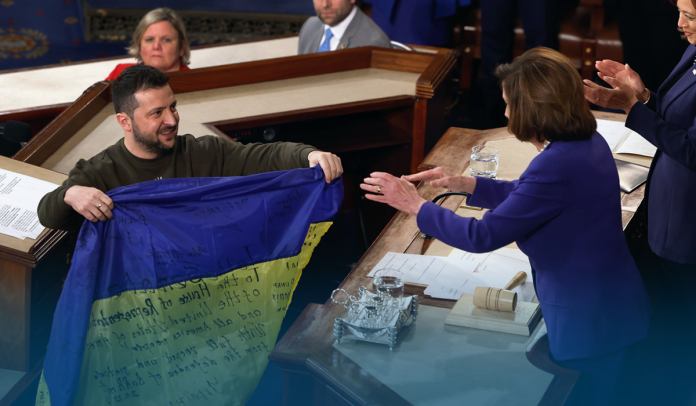 On Friday, the House of Representatives voted 225/201 to approve a 1.7 tn dollars spending bill which also includes forty-five billion dollars assistance measure for war-torn Ukraine, as Volodymyr Zelenskyy, the Ukrainian leader, cautioned his people about more Russian attacks over Christmas and urged them to pay attention to air-raid sirens.
According to media reports, the Dems-controlled House approved the assistance package – part of a USD 1.7T spending bill that gained approval from the Senate on Thursday. Mr. Zelenskyy expressed thanks to the Members of Congress and said it was crucial that Americans are side-by-side with the people and forces of Ukraine in this brawl.
⚡️ U.S. House approves Ukraine aid including arms after Zelensky visit

— KyivPost (@KyivPost) December 23, 2022
Furthermore, the latest military & financial assistance would come on top of fifty billion dollars in support to the government in Kyiv in 2022, as well as European sanctions on Russian officials and entities that now encompass a $60 per barrel price cap on Russian oil.
On the other hand, the Kremlin reacted to the price cap on December 23 by threatening to cut its oil output by five-seven percent early in 2023 by stopping sales to nations that supported the move. Elaborating Moscow's reaction to the Western-introduced oil price caps over Putin's large-scale incursion of its neighbor country, Russian Deputy PM Alexander Novak said that oil output cuts could reach 0.5-0.7M BPD.
Single Patriot Couldn't Alter the Course of War
The President of Ukraine returned from the U.S. Capital – his first visit outside the country since Putin ordered an unjustifiable invasion late in February – with the vow by Washington of a Patriot ground-to-air system missile system to strengthen air defense.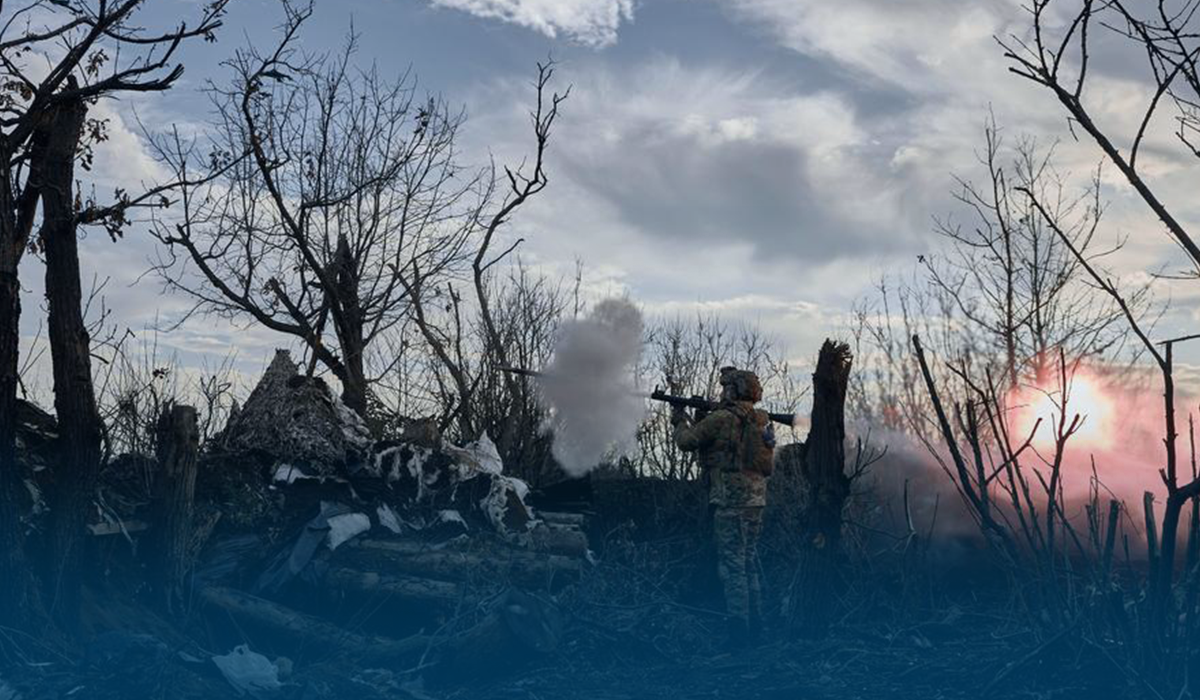 Mr. Zelenskyy has long sought Patriot defense systems to help counter 3-months of Moscow's UAV and rocket strikes on energy facilities, including Ukraine's National Grid. However, according to American officials, the single Patriot system couldn't alter the course of the brutal war. Millions of innocent Ukrainians had suffered blackouts, interruptions in water supplies, and unavailability of heating infrastructure as temperatures fell below 0oC.