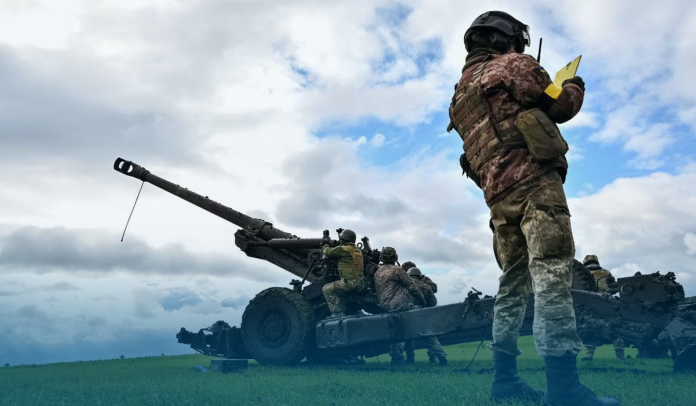 According to American defense officials, the U.S. Defense Department will deliver an additional military package worth 275M dollars to war-torn Ukraine in order to boost the defense of Ukrainian forces against Russian aggression and force them to retreat from the country's southern region as the winter approaches.
The latest American defense support is anticipated to contain more ammunition and additional M-142 HIMARS rocket launchers, according to a person familiar with the matter. But in a CNN interview, John Francis Kirby, the White House Coordinator for Strategic Communications at the NSC, declined to verify the particulars of the new military package for Ukrainians.
The US is going to provide a new $275 million package of military assistance for 🇺🇦 to bolster our counter-offensive. #putin is waging war not only against us, but against all democratic countries.

— Kira Rudik (@kiraincongress) October 28, 2022
The US is also contemplating sending older MIM-23 HAWKs, a US medium-range ground-to-air system, from storage to war-torn Ukraine to boost its defense against Moscow's devastating missiles and drone strikes, according to two American officials.
Furthermore, according to US officials, the latest defense package didn't include any significant new weapons and equipment, which will likely be proclaimed on October 28. Instead, American support is mainly aimed at replenishing thousands of rounds of shells and combat supplies for integrated defense systems already in Ukraine, including for HIMARS launchers.
The US officials say that Ukrainian forces have been effectively employing M-142 HIMARS in its stunning and swift counter-attacks against Moscow's brutality. Since Putin-led military launched its unjustifiable incursion on February 24, which Russia calls a 'special operation,' America has committed nearly 18 bn dollars in weapons and military equipment for Ukrainian Armed Forces.
The military assistance comes as Zelenskyy troops vigorously fight off Russian forces to surround the southern port city of Kherson. The Kremlin-installed officials are purportedly leaving the city, joining several thousands of citizens who moved to other Moscow-controlled regions.