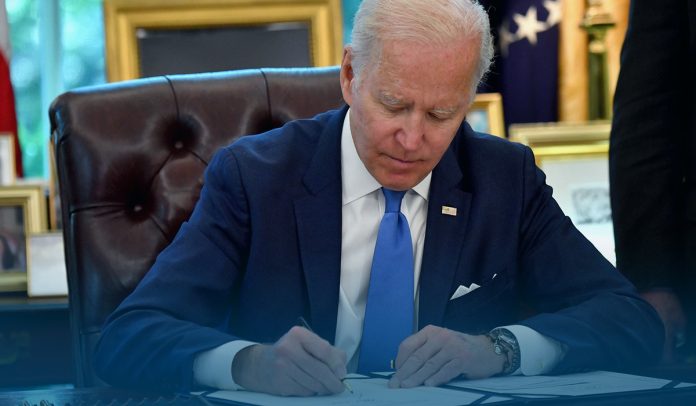 On Monday afternoon, Joe Biden, the United States President, signed legislation that would speed up the process of providing Ukraine with weapons and ordnance to strengthen the Ukrainian military, as the post-Soviet state presses into its 11th week of defense against Russia's barbaric incursion. Flanked by Kamala Harris, the U.S. Vice President, and Congressional members from both parties, the U.S. leader pledged America would persistently support the people and forces of Ukraine in their fight for their survival and their democracy against Moscow's assaults.
This afternoon, I signed the Ukraine Democracy Defense Lend-Lease Act of 2022 into law. This bill provides another important tool in our efforts to support Ukraine and its people in their fight to defend their country and democracy against Putin's brutal war. pic.twitter.com/7ojQj6Vt5C

— President Biden (@POTUS) May 9, 2022
The United States President said that every day brave people and forces fight for their lives. But he added the cost of a brutal fight isn't low-priced, but surrendering to violence is even more costly. After putting his signature on 'Ukraine Democracy Defense Lend-Lease Act Of 2022,' President Joe Biden handed his pen to Congresswoman Victoria Spartz, proudly serving Indiana's 5th congressional district.
The Lend-Lease Act – S. 3522 – passed the United States Senate unanimously on 6th April and the House of Representatives – 417/10 – on 28th April. Spartz said that this Defense Lend-Lease Act is landmark lawmaking to support Ukrainians avoid Kremlin's brutal assaults and restoring peace in Europe. Moreover, it's also a nice gesture to remember WW2 Victory Day.
Streamlined Military Aid
Under the legislation, the East European country of Ukraine can ask for streamlined deliveries of American weapons and other military aid. In addition, America will get assurances that the country will reimburse or substitute the assets at some time in the future. Previously, on May 6, the U.S. government proclaimed the latest security package worth 150M dollars for the Ukrainian military. And it came from the remaining 250M dollars in Presidential Drawdown Authority (PDA).
Additionally, on April 28, Joe Biden requested an unparalleled 33 Bn dollars in military, humanitarian, and direct economic support for Ukrainians. That funding support request contained twenty billion dollars for arms, munition, and other military equipment, as well as three billion dollars in food and humanitarian assistance and 8.5 billion dollars in economic and financial aid for the government of Ukraine.
The U.S. President's signature of the Lend-Lease Act highlighted America's noteworthy security support for Kyiv, which has purportedly included sharing of latest combat zone updates and estimates of imminent Moscow's military movements.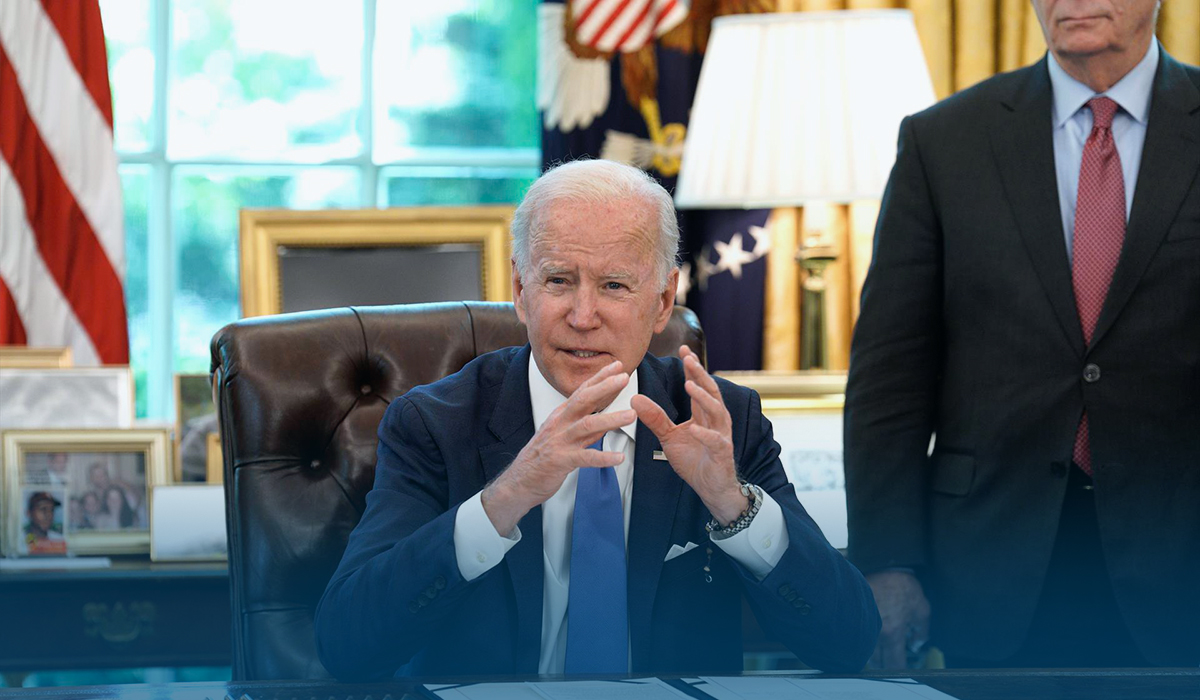 According to the US Department of State, the total American security and military support to Ukraine, which the U.S. has provided Ukraine, comes up to nearly 3.8 Bn dollars since the Putin-led military launched its barbaric and all-out incursion on its neighboring country in February.
Read Also: US, G-7 Nations Impose Severe Sanctions for Kremlin's War Against Ukraine