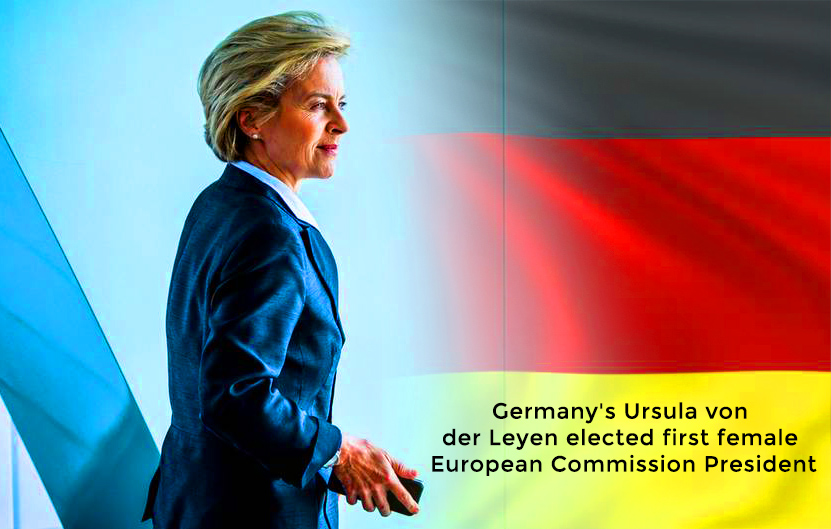 Ursula von der Leyen from Germany becomes the first elected female President of the European Commission. On Tuesday, 383 votes approved her nomination in a secret ballot paper at the European Parliament in Strasbourg, France. Three hundred twenty-seven votes were against her along with 22 abstentions. The minimum required votes to elect are 374, and she got just nine votes more than the margin.
Leyen is 60 years old and resigning from defense minister of Germany, and she is the mother of seven children. She will succeed Jean-Claude Juncker who was at the seat of President since 2014 and will resign on October 31. She will lead the executive body of the EU and will provide political guidance to the Commission that suggests new laws, responsible for implementing new EU law and manages the EU budget.
Ursula von der Leyen Promises Before Election
Before the vote, she made a number of promises to gain the support of members in the parliament from across the political spectrum. On Tuesday, while speaking in parliament, she said that she has a desire that Europe may become the first climate-neutral content in the world suggesting a new green deal to make the Europe carbon neutral by 2050.
My proposal for Europe's #sustainability: A Green Deal for Europe that includes a Biodiversity Strategy for 2030 and a New Circular Economy Action plan focusing on sustainable resource use. More in my political guidelines: https://t.co/som6zI0MhK

— Ursula von der Leyen (@vonderleyen) July 16, 2019
Moreover, she also expressed on equality of gender and said that she suggests adding violence against EU crime's list of women. Von der Leyen said in a letter addressed to Progressive Alliance of Socialists and Democrats of parliament that she proposes a new pact on asylum and migration that would develop a new technique of burden-sharing and would suggest a plan to carry the border force Frontex of EU to ten thousand staff by 2024.
A Big Challenge
Leaders across twenty-eight-country bloc congratulate Ursula Von der Leyen on her victory. Junker tweeted von der Leyen to congratulate as she becomes the first woman to command the Commission. Furthermore, he said that this duty is a big challenge and responsibility. Also, he said that he is sure that she will make a great president and welcome her at home!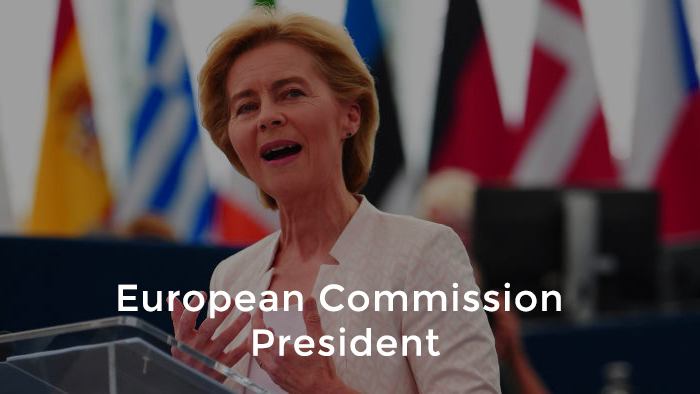 Heiko Mass, the German Foreign Minister Congratulate her on twitter. He said that she campaigned for a strong and united EU, now we want to work together on this. The world does not wait for Europe.
Read Also: State Board will hear the Election Fraud Case in North Carolina
Von der Leyen will hold her seat on November 1 one day after current scheduled of Britain withdrawal from the EU. In addition, after her election in a press conference she spoke on Brexit, and she said that she would work in a positive way with a new leader of UK ahead of the 31st October deadline.