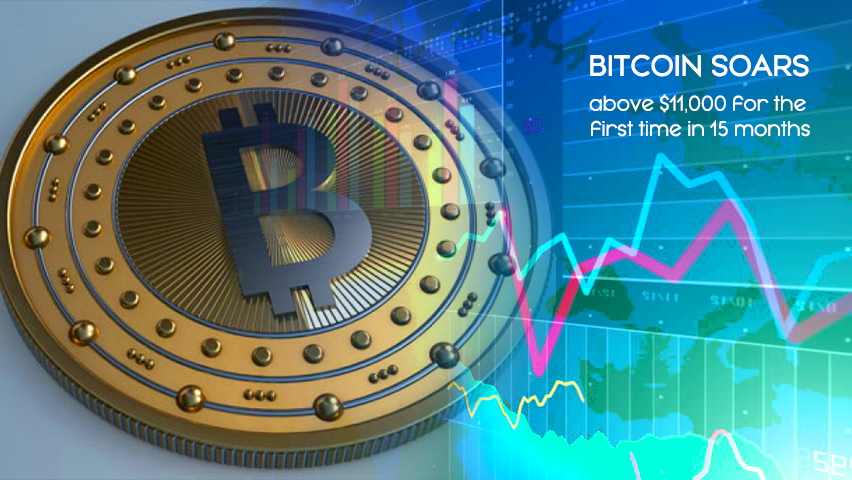 Bitcoin crosses the mark of $11,000 on Monday, and it is the highest hit during the last fifteen months. However, after the cryptocurrency launch from Facebook throws digital currency back into the spotlight.
According to the Bitcoin Price Index of Coindesk, the Bitcoin touches the peak of $11,307.69 at about 5:30 a.m. HK/SIN. Since 5th March 2018, it is the highest level. Bitcoin pared a few of those gains and trading at about $10,624.10 at 10:05 a.m. HK/SIN Monday.
The cryptocurrency price came crashing down over the 2018 courses and into the 2019 start where it fell to the low towards mid $3,000 mark.
However, since late February, bitcoin gaining peak again as leading companies start to announce projects related cryptocurrency. Fidelity rolled out digital currency custody and operation of trade execution in March. But it was news of Libra cryptocurrency of Facebook that gives the boosted the bitcoin.
Co-founder of Kenetic Capital, Jehan Chu, who is an investor in blockchain start-ups, said that the price flow is because of two main factors. The first circumstance is an increasing agreement between the investment community that bitcoin is a legitimate value store for the digital age. Moreover, the second one is the launch of Libra cryptocurrency of Facebook that forced every CEO to take crypto seriously.
Now, the Bitcoin gained the value of over 170% this year. The bitcoin rise helped lift the price of other digital currencies such as ethereum that rise more than doubled this year.