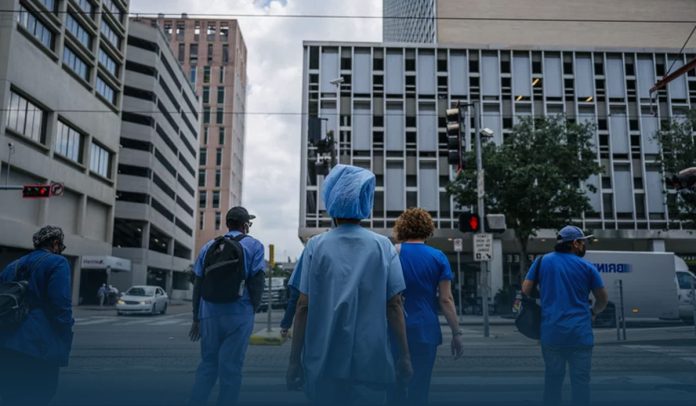 Many healthcare employees across the United States are being suspended or terminated for disobeying a state order to receive the coronavirus vaccine. In addition, earlier in September, Joe Biden, the US President, proclaimed a jab mandate for healthcare facilities that get Medicaid and Medicare remuneration, influencing around 17M healthcare employees in the country.
Biden announced on 9th September that federal administration workers and contractors would now be required to be fully inoculated, and Occupational Safety and Health Administration (OSHA) would create a rule for private firms with hundred or above workers to require their workers to be immunized or undergo testing on a weekly basis. Biden said his job as a U.S. President is to protect the American's lives.
Instead the headline is: "Hundreds of hospital staffers fired or suspended for refusing COVID-19 vaccine mandate"

— Jason Linkins (@dceiver) October 1, 2021
Previously on Monday, New York hospitals started suspending and firing healthcare workers for refusing COVID jab mandates, and resulting staff shortages evoked hospitals to delay elective surgeries and curtail services.
Moreover, states including California, Connecticut, Rhode Island, and New York set COVID-19 jab mandates for healthcare employees that come into force this week. But there're looming concerns over the shortage of staffers at already overloaded medical facilities still struggling with coronavirus cases. As a result, a few hospital networks stated they had increased hiring before jab deadlines to maintain their staff.
Not Getting Vaccine Will Result in Termination
Bill de Blasio, New York Mayor, told a press briefing that NYC's hospitals weren't observing any significant effect from the vaccine mandate, adding he was concerned about areas of the state where immunization rates are lower.
A Canadian epidemiologist John Brownstein noted that while the number of medical workers being suspended or fired is not large, concurrently, they couldn't afford to lose their people's lives.
The President and CEO of NYC Health + Hospitals, Dr. Mitchell H. Katz, MD, said that nearly five thousand weren't inoculated of the total 43000 workers at NYC's eleven public hospitals. However, Katz added that 95 percent of the nurses had received their doses and all the group's facilities were fully functional on Monday.
Moreover, in Texas, Houston Methodist Hospital, having around 26000 employees, saw 150 workers quit or terminated over the jab requirement after the 7th June deadline to receive their doses. Out of those 153, twenty-six were nurses.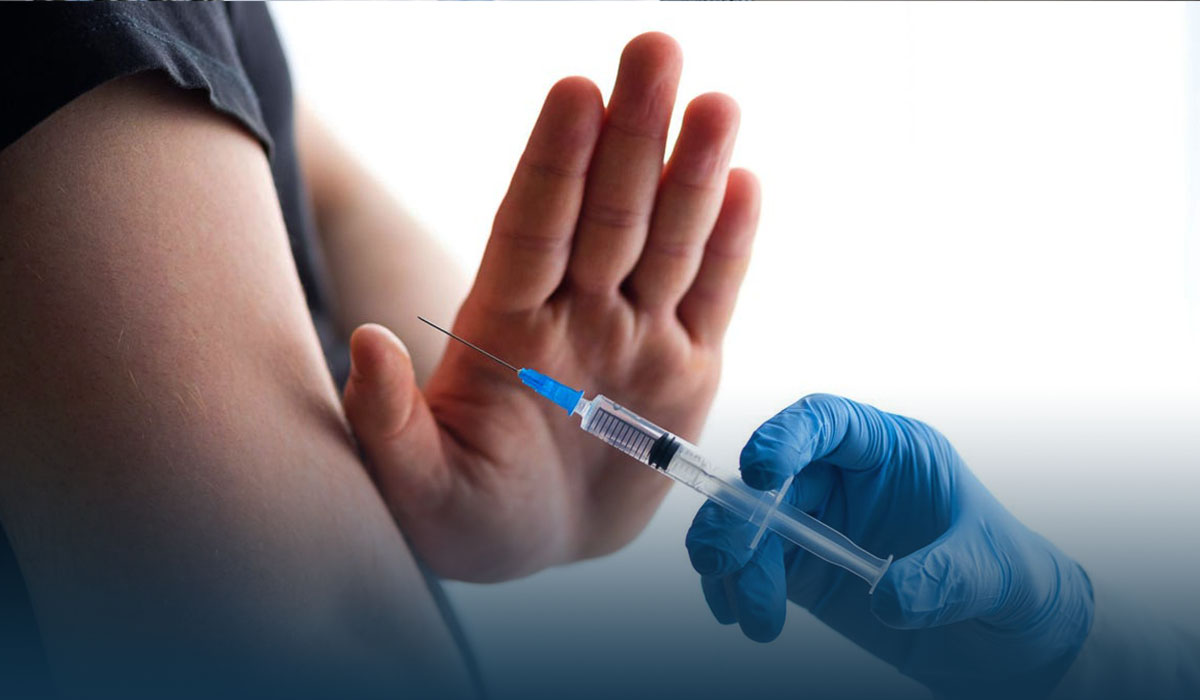 According to the AP News, at Cedars-Sinai Medical Center, with its seventeen thousand people in its staff, nearly 97-98 percent of staff members are projected to respect the deadline. Only one percent applied for religious or medical exemptions. And people who do not get vaccinated till Friday would be suspended for seven days and ultimately terminated on 8th October if they refuse the jab.
Read Also: President Biden Says GOP Leaders Are Undermining His COVID-19 Vaccine Mandates And Putting Americans' Lives At-Risk