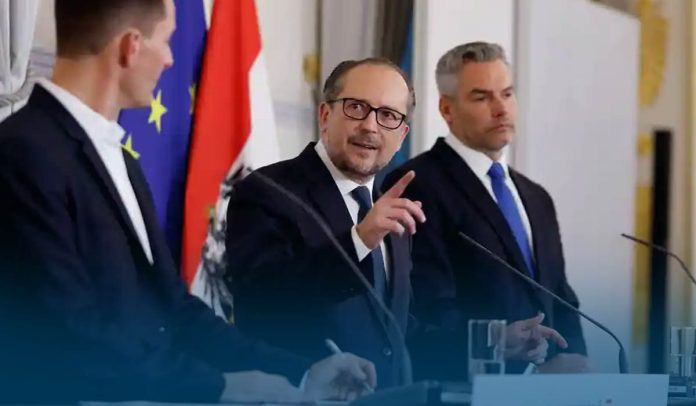 As the Alpine nation faces a surge in COVID-19 cases, the Austrian government ordered a countrywide lock-down for around 2M people not fully inoculated against a fatal disease caused by SARS-CoV-2, an action targeted at slowing the swift spread of COVID.
The measure, going into effect at midnight on Nov. 14, bars unimmunized Austrians ages 12 and up from leaving their homes except for necessary activities like grocery shopping, working, going for a walk, or getting inoculated.
Alexander Schallenberg, the Chancellor of Austria, said that they're not performing that particular action casually, but unfortunately, it's necessary.
Austrian Chancellor Alexander Schallenberg announced that unvaccinated Austrians will be on lockdown, starting midnight Sunday local time.

"This means restrictions on going out for everyone over the age of 12," Schallenberg said, meant to slow a surge in coronavirus cases pic.twitter.com/IR3W17uuSA

— Bloomberg Quicktake (@Quicktake) November 14, 2021
Approximately 65 percent of Austrian people are fully immunized, i.e., one of the lowest vaccination rates in Western Europe. In the meantime, the weekly COVID-19 infection rate is over eight hundred per 0.1M people, which is one of the highest in the European region.
Austria has experienced a worrying trend in COVID-19 cases in the past weeks. It reported Sunday 11552 new infections, up from 8554 7-days before. Schallenberg said that with the current inoculation rates, they'd stay in a vicious circle, adding the "shamefully low inoculation rate" had to be forced upward.
Europe Severely-Affected by COVID-19 Pandemic
On Friday, the World Health Organization said that about 2M infections were recorded across Europe in the past week, the most that region has had in one week since the start of the pandemic.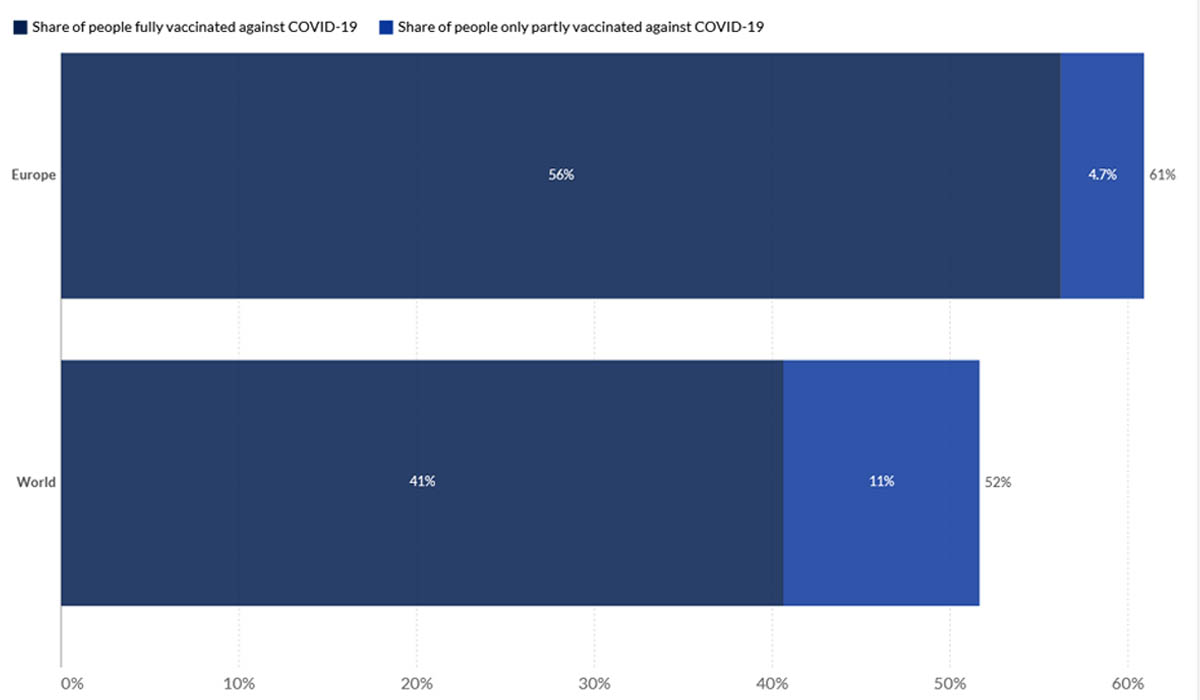 Overall, the European region has become the most severely affected by the deadly pandemic, and many countries are introducing COVID-related restrictions and warnings of rising infections. But, Britain, having one of the highest COVID-19 cases rates, has yet to introduce regulations, in spite of health officials asking for restrictions like mandatory use of face masks in gatherings and indoors to be turned back to prevent the cold-weather crisis.
Austrian authorities are worried regarding increasing fatalities and that hospital staffers would no longer be capable of tackling the growing influx of COVID patients.
Moreover, on Sunday, the Austrian Chancellor told the media in Vienna that it is their job as the state's government to protect its people. So, therefore, they decided that beginning on Monday, there would be a lock-down for the uninoculated.
News agency APA reported that the lock-down affects nearly 2M in the country of 8.9M people. Schallenberg said that the lock-down would primarily last for ten days, and law enforcement has been asked to check people outside to ensure they're immunized, adding that more officers would be watching to control the measure.
Furthermore, if the unimmunized people don't adhere to the restrictions, they could be fined up to 1660 dollars (1450 euros).
Read Also: New COVID Wave in Germany Hits Hard; Health Minister Says COVID-19 Situation "Serious"