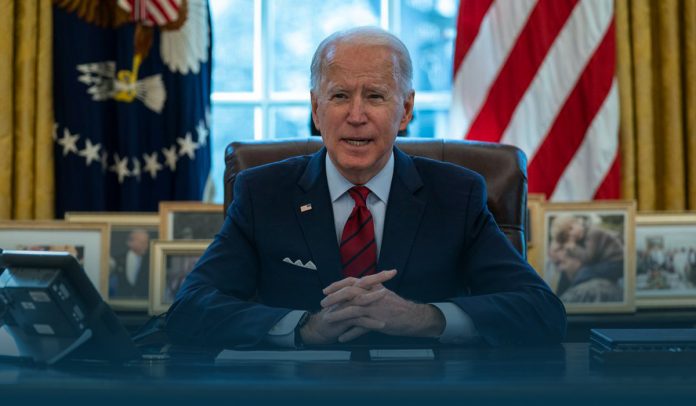 U.S. President Joe Biden signed Thursday afternoon the $1.9T American Relief Plan into law, cementing a major legislative success for his government and paving the way for billions of dollars in federal spending, including unemployment benefits and more stimulus checks, to fight the ongoing COVID-19 pandemic and offset its severe economic toll.
With Biden's signature, he checks off his first priority in the White House. He will also give a prime-time address on Thursday describing how America will proceed in fighting the virus a year after the World Health Organization declared it an epidemic. Joe Biden and Vice President Kamala Harris will travel to Atlanta on Friday as part of a more extensive tour to promote the new relief package, the White House said Thursday.
Before I took office, I promised you that help was on the way. Today, I signed the American Rescue Plan into law, and can officially say: help is here. pic.twitter.com/uuEZAkGloz

— President Biden (@POTUS) March 11, 2021
Key Facts and $1.9T Bill Inclusions
Jen Psaki, White House press secretary, said Thursday that on Friday, Joe Biden was initially slated to sign the legislation. Still, the White House enhanced the schedule because the House enrolled the bill earlier than expected.
On Thursday, Jen Psaki said that the relief plan would send direct payments of up to $1400 to most U.S. people. Direct deposits will start hitting Americans' bank accounts this weekend.
The package will also extend a 300 dollar per week unemployment insurance boost until September 6 and expand the child tax credit almost for a year.
It will also put nearly $20B into coronavirus vaccinations, $350B into local, state, and tribal relief, and $45B into rental and utility and mortgage assistance.
The measure will also provide $10B for critical state infrastructure projects and $130B to primary and secondary schools. Moreover, the bill also includes $30B for transit agencies and billions additional for small businesses and live-performance venues.
Joe Biden said before signing the legislation that this historic move is about re-building the backbone of this nation. And giving people in this country, working people, middle-class folks, the people who built the nation, a fighting chance.
The legislation also will boost the maximum Supplemental Nutrition Assistance Program benefit by 15 percent through September and direct almost $30B to restaurants. It will send above $120B to K-12 schools.
The package was overwhelmingly popular among U.S. voters of both parties, but not a single GOP legislator voted to approve it.
After an extensive and complicated budgetary process, the House approved Wednesday the bill for final passage after the U.S. Senate approved its last changes soon.
Bill to do help with Taxpayers and people with Households
The bill provides another round of direct-payments to U.S. taxpayers, sending checks of up to $1400 to persons making up to $80000, single parents earning $0.12M or less, and couples with household incomes no more than $0.16M.
The bill also raises child tax credits, providing $300 per child of age five and younger and $250 per child aged 6 to17.
Critical Quote
House Speaker Nancy Pelosi stated that after the lower house approved the bill's final passage on March 10, this is a momentous day in American history because they have passed consequential, historic, and transformative legislation.
Principal Critics
Senate Minority Leader Mitch McConnell stated Thursday that Americans already built a parade marching toward success. McConnell added that Democrats intend to sprint to the front of that parade and claim the credit.
On Tuesday, Mitch McConnell (R-Ky.) said that Democrats inherited a turning tide. The ''COVID-19 vaccine and economic trends were in place before this bill was ever voted on; before this President Biden was sworn in. However, they're strongminded to push the parade to the front with this effort to drive the U.S. to the left. Several Republicans believe the rescue plan is unnecessary, given the pace of economic recovery.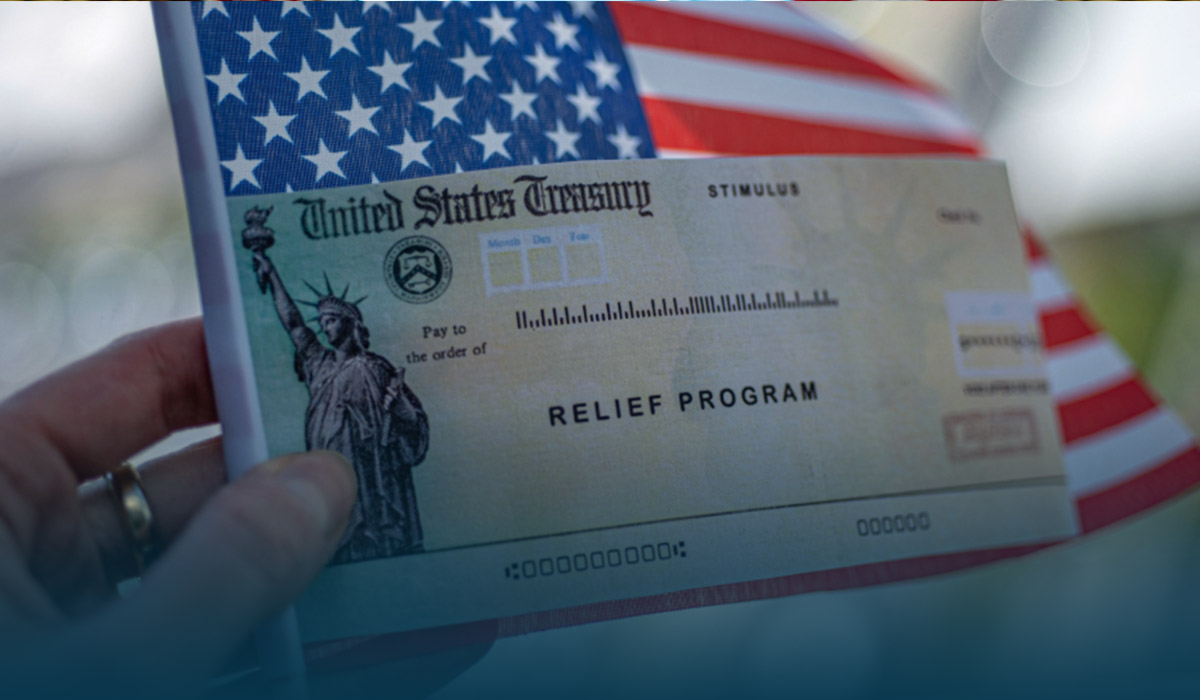 $1.856T, A Big Number
According to the Congressional Budget Office, that is the effect the new relief package will have on the federal deficit between 2021 and 2030. Some economists and critics of the bill have cautioned that the bill's steep cost could trigger dangerous inflation and destabilize the fragile U.S. economy. But Mr. Biden's White House has reliably defended the legislation size and maintained that 'BIG' spending is necessary to ensure a robust recovery.
Main Background
This is the 6th COVID-19 relief bill that the U.S. Congress enacted since the onset of the pandemic in America roughly one year ago. In March 2020, the first two shored up funding for coronavirus-testing, small business loans, expanded unemployment benefits, and paid-sick-leave.
They were followed by the $2.2T CARES Act, the largest piece of rescue legislation in American history, which authorized the opening round of $1200 stimulus checks, the first tranche of improved federal unemployment insurance at per week $600, and set up the Paycheck Protection Program.
The CARES Act was almost followed by a $484B bill that replenished the Paycheck Protection Program (PPP). The most recent relief bill was worth $900B and was signed into law by former U.S. President Trump in December 2020 after a months-long stalemate in the U.S. Congress.
Read Also: Joe Biden Promises Enough Vaccine for All Americans by End of May