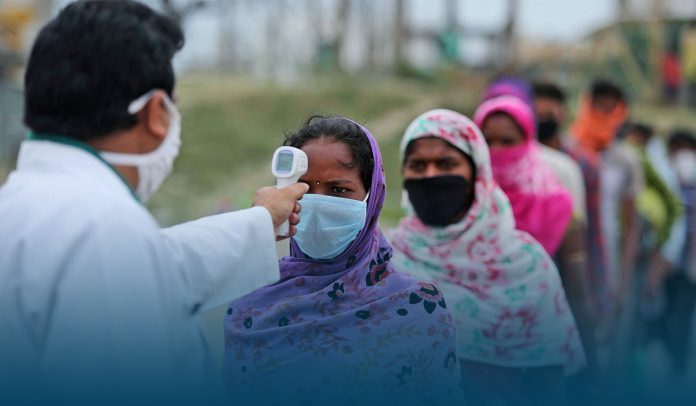 India has reported a record surge in COVID-19 infections, becoming only the second nation after the United States of America to register more than 0.1 million new cases in one day, as patients overrun hospitals in its worst affected state.
India has plunged into its second coronavirus wave. This time, with new virus mutants, fatigue setting in among the residents, and several massive religious congregations taking place, it threatens to be worse than the first wave.
In large cities, hospital beds are filling up with coronavirus patients. Warehouses, unused trains, and large public spaces are being converted into provisional treatment centers. Also, restrictions are clamping back down, with new lock-downs in place.
On Monday, the health ministry data showed that the nation's daily coronavirus cases soared by 103558, the biggest such daily increase taking the total to 12.6M, the highest after America and Brazil. And deaths jumped by 478, still one of the world's lowest death rates, raising the death toll to 165101. Fortunately, 11.7 million recovered from the deadly virus infection.
India has recorded the greatest number of infections in the past week anywhere in the world.
India's daily coronavirus infections began rising again about twelve-fold since hitting a multi-month low in early February when officials eased most restrictions, and people largely stopped wearing face masks and practicing social distancing.
The country reported more than ninety thousand cases per day in September 2020, hitting a high of 97894 cases on September 16, after which infections came down sharply, only to rise again starting end of February as the economy re-opened fully and new virus variants spread.
Worst Hit State, Maharashtra, Moving towards Curfews and Lock-Downs
The Association of Medical Consultants president in Mumbai, Deepak Baid, said a shortage of private beds and beds in essential government setups. Because beds are not available, several patients are still in-home quarantine, COVID-19 patients are getting admissions to non-COVID hospitals when they are coronavirus-positive.
Home to India's financial capital, Mumbai, the western state of Maharashtra, reported a record of almost 57074 cases overnight, accounting for 60% of the country's new patients. The state has contributed above 55% of total cases in India in the recent fourteen days.
On Sunday, the Maharashtra administration announced new limitations and restrictions, including a night curfew and a weekend lock-down, to prevent further coronavirus spread.
The state will start shutting shopping malls, restaurants, bars, cinemas, and worship places from Monday evening. Moreover, authorities will impose a complete lock-down on weekends, as experts are concerned about a shortage of critical-care beds in hospitals, especially in smaller cities.
Many other states have also seen the coronavirus spread in recent weeks, including Chhattisgarh, Kerala, Karnataka, and Punjab.
According to a release by his office, Indian Prime Minister Narendra Modi held a high-level meeting to discuss the increase in an infection on Sunday. He encouraged states and officials to avoid mortality under all circumstances by ramping up equipment and infrastructure, like ventilators in hospitals and oxygen availability.
The release said that Narendra Modi also directed a team of public health specialists to be sent to Maharashtra, instructing hard-hit states to take action so that the collective gains of COVID management in the nation in the last fifteen months aren't squandered.
The director at the All-India Institute of Medical Sciences, Randeep Guleria, there are some reasons Maharashtra has seen such a spike. As one of the country's most populated cities, with about 18.3M people, public spaces are often crowded.
It is also a transport and industrial hub, home to international businesses and many migrant workers, meaning there is recurrent movement in and out of the state.
New Coronavirus Variants
Finally, scientists and officials are keeping their eye on new virus variants, which have been emerging around the world. According to the nation's health ministry, above 770 cases of 'variants of concern' recognized in India as of late March.
In New Delhi, Dr. Ramanan Laxminarayan of the Center for Disease Dynamics, Economics, and Policy stated that new variants are the big unknown, and scientists are still investigating their effects and qualities. The critical question now is whether the variants circulating in India are more infectious and if existing vaccines work against them.
If any variants can bypass India's COVID-19 vaccines, it could set up the nation for a very challenging condition in the weeks and months ahead.
According to the state-run Indian Council of Medical Research, the two COVID vaccines being rolled out in India, Covishield, and Covaxin, have proved effective against the new virus variants first detected in Brazil and the UK. Results haven't yet been released for other common variants, including those first identified in South Africa.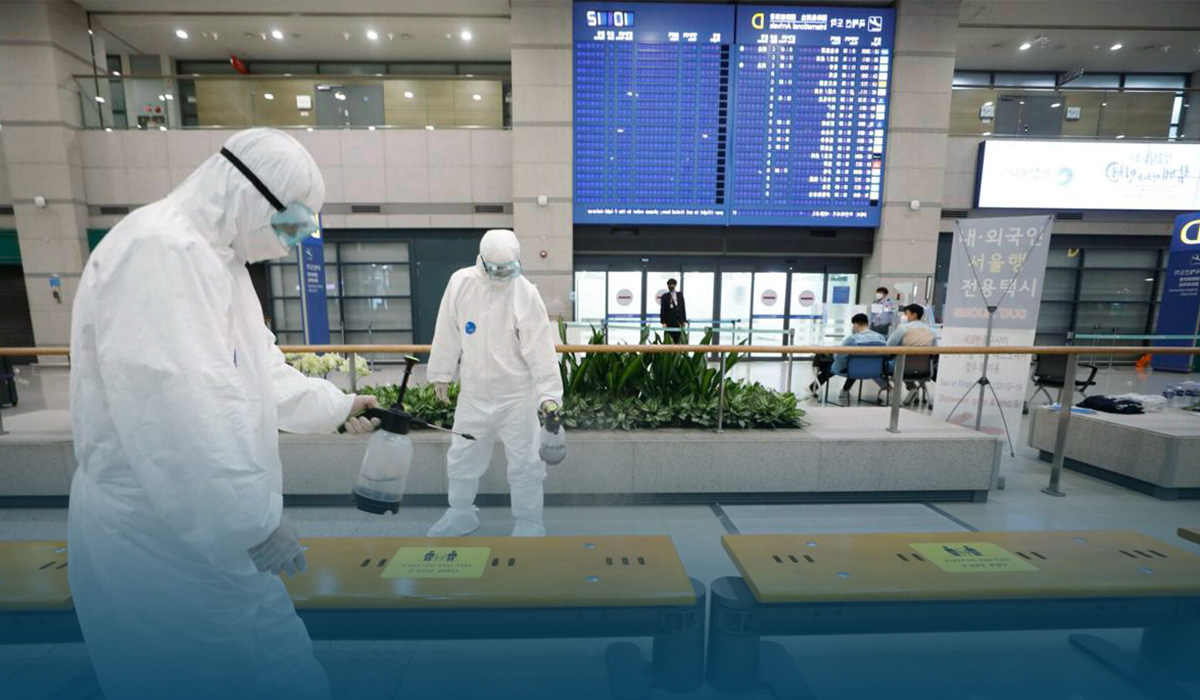 India has intensified its immunization drive in recent weeks, now administering over 3M doses a day. But the doses have been slow to reach the country's nearly 1.4B people.
Above 76M Indians have received at least one dose, but only 9.5M of them have received both. Medical officials want to cover 300M people by August 2020, but experts say the vaccinations need to move faster to stop the virus spread.
The country has launched the third phase of its coronavirus inoculation drive, with those older than 45 eligible for the vaccine dose. In the first two phases, front-line workers and people above 60-years of age were eligible.
Read Also: COVID-19 pandemic: PM Jean Castex Vows to Accelerate Vaccination Campaign in France