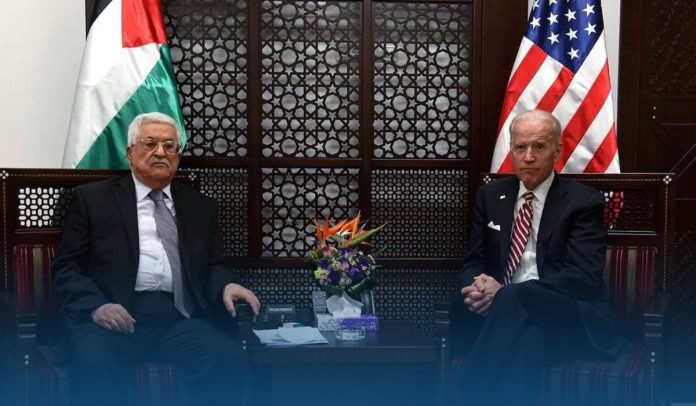 The Joe Biden administration announced Wednesday it would provide $235M in U.S. aid to the Palestinian refugees, resuming funding for the United Nations (U.N) agency supporting refugees and restoring other assistance cut off by then-President Donald Trump in 2018.
On Wednesday, U.S. State Secretary Antony Blinken stated America would provide $150 million in humanitarian assistance to the UN Relief and Works Agency (UNRWA) and 10 million dollars for peace-building programs. Moreover, the plan calls for $75M in United States economic and development assistance through the US Agency for International Development (USAID).
UNRWA provides aid and other services, including well-being and education, to about 5.7M Palestinians in the occupied Gaza Strip and West Bank, Jordan, and Lebanon. The agency welcomed the American announcement.
Philippe Lazzarini, UNRWA Commissioner-General, said in a statement that UNRWA couldn't be more pleased that once again they will partner with the U.S. to provide critical assistance to some of the most vulnerable refugees across the Middle East and fulfill their mandate to educate and provide primary health-care to millions of refugees each day.
Blinken's statement added that Washington D.C would restart vital security assistance without going into additional details.
Blinken said the U.S. is committed to advancing security, prosperity, and freedom for both Palestinians and Israelis in concrete ways in the immediate term, which is significant in its right and a means to proceed towards a negotiated two-state solution.
We welcome the resumption of US aid to UNRWA & Palestine, and we call upon the American administration to create a new political path that meets the rights and aspirations of the Palestinian people based on international law and UN resolutions.

— Dr. Mohammad Shtayyeh د. محمد اشتية (@DrShtayyeh) April 7, 2021
America-Palestine Relations
United States President Biden has promised to take a different approach to Palestinian relations than his predecessor Trump.
America has always been a staunch defender of Israel, but Donald Trump took the relationship to new heights and had a very close relationship with Israel's longstanding right-wing prime minister, Benjamin Netanyahu.
Former US President Trump's government blocked almost all aid to Palestinians after it severed ties with the Palestinian Authority (PA) in 2018. The action was extensively seen as an effort to force the Palestinians to negotiate with Israel on the Palestinian leadership's terms branded as an effort to deny them a viable state.
Yet while Joe Biden promised to reinstate American diplomatic relations with the PA and restore U.S.-aid for Palestinians, his government has signaled its refusal to reverse several of Trump's most divisive policies on the conflict.
UNRWA has faced years of pressure from Israel and its allies, who have pressed for the agency to be abolished and its assignment handed over to the UNHCR (United Nations refugee agency).
United Nations also welcomed the plan to resume US funding for UNRWA
Most of the agency-assisted refugees are descendants of some 0.7 million Palestinians who were driven out of their homes or left fighting in the 1948-war that led to the creation of Israel, and observers say pressure on UNRWA is part of an effort to dishonor the refugees' rights.
On Wednesday, the Israeli ambassador to America and United Nations, Gilad Erdan, criticized the Biden government's decision. Erdan wrote on Twitter that rather than solving the conflict, UNRWA perpetuates it. Any arrival to funding it must be depending on essential reforms.
But a member of the Palestine Liberation Organization (PLO) executive committee, Ahmed Abu Huly, said he would be holding a Zoom meeting with Richard Albright (United States Department of State official) to express gratefulness for the very important support and said he wished it would continue.
Stephane Dujarric, the UN spokesman, told reporters that many nations had significantly reduced to stop contributions to UNRWA. They hope that the U.S. decision will lead others to rejoin as UNRWA donors.
According to a source familiar with the matter, the government is likely to hold back for now on resuming direct economic aid to the PA. At the same time, Joe Biden's aides consult with United States Congress on potential legal obstacles.
The administration announced late March that it would give $15 million to vulnerable Palestinian communities in the occupied Gaza and West Bank to help battle the coronavirus pandemic.
Read Also: Joe Biden makes first Call to Israeli PM Benjamin Netanyahu after Delay