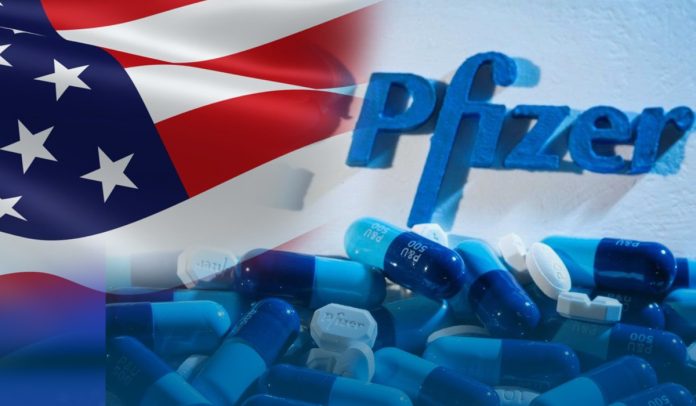 On Tuesday, American pharmaceutical company Pfizer Inc. said the final analysis of its COVID-19 antiviral pill showed 90 percent effectiveness in preventing hospital admissions and deaths in high-risk patients, and new laboratory data propose the drug holds its efficacy against the rapidly spreading Omicron COVID-19 variant.
The American drug firm's remarks came on Dec. 14 after it said in November that the oral treatment was nearly 89% protective in avoiding hospital admissions or fatalities when compared with placebo based on interim outcomes in almost 1200 people. The data disclosed on Tuesday includes an additional thousand people.
Nobody in the clinical trial who got the Pfizer medication died, compared with twelve fatalities among placebo recipients. The tablets are taken with the older antiretroviral medication "Ritonavir" every 12-hours for 5-days starting just after the symptoms' onset.
If approved, the medication will be sold as "Paxlovid."
Moreover, the U.S. multinational pharmaceutical and biotechnology corporation disclosed preliminary data from a 2nd clinical trial displaying that the medication that the medication cut COVID-related hospital admissions by about 70% in nearly 600 standard-risk adults.
Today, we announced results from the Phase 2/3 studies of our #COVID19 oral #antiviral. Learn more about these results & the potential impact this treatment candidate could have on people around the world, if authorized or approved: https://t.co/IlIDtaj8U4 pic.twitter.com/33MKG5wqZs

— Pfizer Inc. (@pfizer) December 14, 2021
In an interview, Mikael Dolsten, Pfizer Chief Scientific Officer and President, Worldwide Research, Development and Medical, said that it is a stunning result.
180000 Pfizer Pill Courses Ready to Ship
In addition, rival drug company Merck & Co. has asked for emergency-use authorization (EUA) of its antiviral pill "molnupiravir." But that treatment decreased COVID hospitalizations and fatalities in its trial of high-risk patients by only about 30 percent. However, Dolsten said the latest lab testing found that the movement against the Omicron protease is as good as basically any coronavirus variant of concern.
Moreover, Dolsten said he expects approval for use in high-risk people from the United States Food and Drug Administration (FDA) and other regulatory agencies soon. He doesn't believe an FDA advisory committee meeting will be needed. They're in very advanced regulatory dialogues with both the United Kingdom and Europe, and they've had conversations with most of the major regulatory agencies worldwide.
Currently, there're no oral antiviral treatments for COVID-19 approved in America.
Pfizer has said it could have 0.18M treatment courses ready to ship in 2021 and plans to produce at least 80M more next year. Dolsten said the company is looking to expand that output further as new COVID-19 versions, like the newly-detected Omicron, could push the need for antivirals considerably higher. Present jabs appear to be less effective at preventing Omicron infection.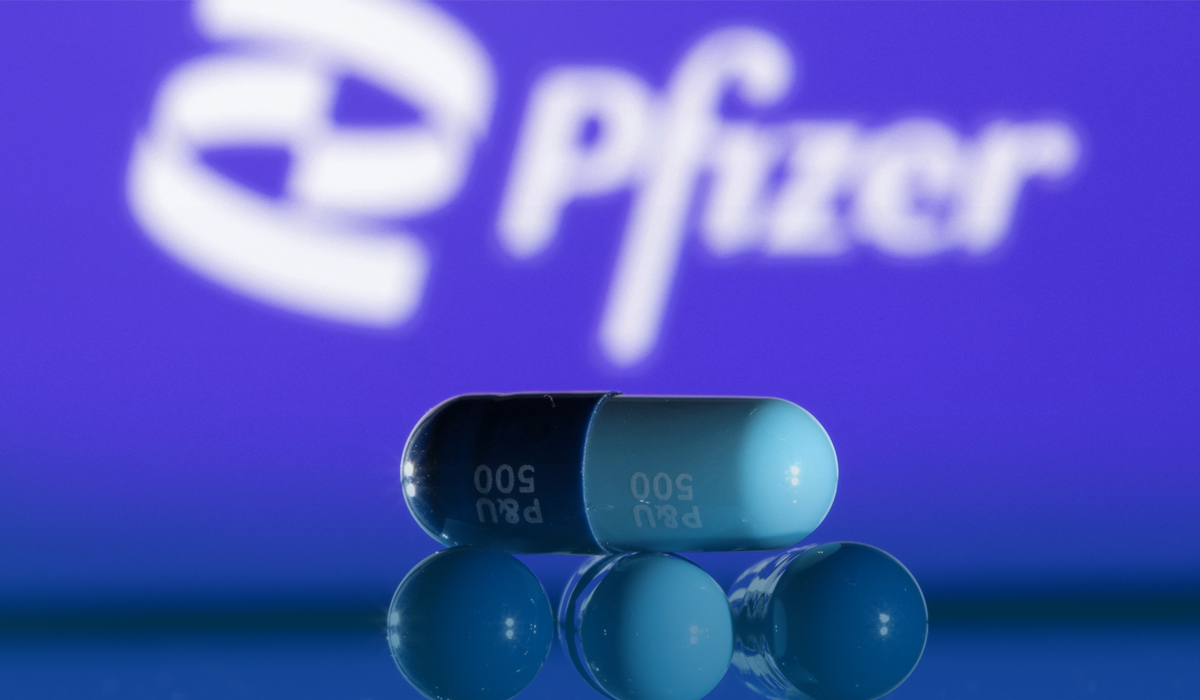 Furthermore, Pfizer, which makes one of the leading coronavirus jabs with BioNTech, has reached an agreement to permit generic producers to supply versions of the drug to 95 low-and middle-income bill countries (LIMCs) through a licensing deal with Medicines Patent Pool (MPP), a United Nations-backed public health organization. However, Pfizer Chief Scientific Officer said that in 2022 he anticipates the pill would be mainly produced by the U.S. drugmaker Pfizer Inc.
America Has Ordered Enough Pfizer Anti-Viral Courses
The United States administration has already secured 10M courses of the Pfizer treatment for 5.29 billion dollars.
On Tuesday, Joe Biden, the U.S. President, said he's encouraged by data released by Pfizer on "Paxlovid," and his administration has ordered enough of the oral antiviral pills to treat 10M US citizens.
The U.S. leader said in a statement that getting inoculated and receiving booster doses remain the most important tools they've to save lives. But if this medication is indeed approved, and once the drug is extensively available, it would mark a significant step forward in their way out of the deadly pandemic.
Pfizer Inc. shares dropped 0.8% to 54.75 dollars in trading before the bell, while Merck & Co. shares were flat at 72.69 dollars.