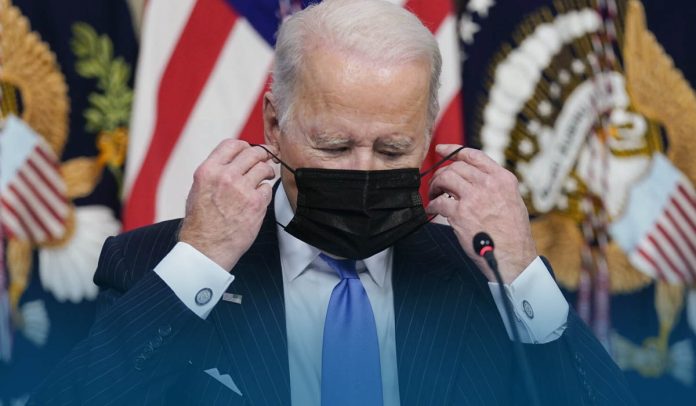 Joe Biden, the United States President, has called the Omicron variant of coronavirus the "cause for concern – but not for panic" just a day after it was identified in North America. Biden also said America was making contingency plans with drug firms if new COVID-19 vaccines were needed. However, he said he perceived no need for a lock-down 'for now,' and added if people are already inoculated, they should wear face masks.
In comments at the White House following a conference with his COVID-19 team, Biden said they're going to battle and beat Omicron – the new COVID-19 variant, which has prompted nations worldwide, including America, to restrict travel from southern Africa, where it was first identified.
On Monday, the World Health Organization said that it carries a very high risk of cases surges but said no fatalities had yet been associated with Omicron.
The U.S. President said it was inevitable new variant infections would appear in America, but Jen Psaki, the White House spokesperson, said that Omicron shouldn't cause people in the US to change their holiday visit plans as long as they're immunized and use face-masks.
My simple message to folks worried about the Omicron variant: Get vaccinated.pic.twitter.com/O61tmKGEW6

— Joe Biden (@JoeBiden) November 30, 2021
In addition, Joe Biden said he would direct the Food and Drug Administration (FDA) and the Centers for Disease Control and Prevention to make those jabs available as soon as possible. Separately, the U.S. CDC that all inoculated US citizens aged 18 and up should get a booster dose, a stronger approval than the one it granted recent week when expanded booster dose eligibility to all US adults.
Trump Accused of 'hysterical xenophobia'
President Biden said he believed that current COVID-19 vaccines would continue to protect against fatal disease but added that his government was working with vaccine producers Moderna, Pfizer, and Johnson & Johnson/Janssen to develop "Plan B's."
In spite of Jabs and Joe Biden's pledge to "shut down the lethal virus," more Americans lost their lives in 2021 for COVID-19 than 2020. Now, infections have been reported in Canada, and America has imposed travel restrictions on eight African nations.
Recent week, the United States proclaimed a ban on flights from Zimbabwe, South Africa, Namibia. Botswana, Eswatini, Mozambique, Lesotho, Malawi. Moreover, the United Kingdom, Canada, the European Union, and some other nations have also introduced travel restrictions from Southern Africa.
Critics noted that Joe Biden accused ex-US President Trump of 'hysterical xenophobia' after he restricted travel from China in January last year as the COVID-19 spread in America.
Ron DeSantis, the governor of Florida, a GOP, and a likely 2024 White Hose candidate, dismissed the new 'flight limitations' as a knee-jerk reaction. He said that in Florida state, "we wouldn't let them lock you down." Moreover, they'd not let their take their job, and harm their businesses. DeSantis said they'd not let them shut their schools. The definition of insanity is doing the same again and again and anticipating a different outcome.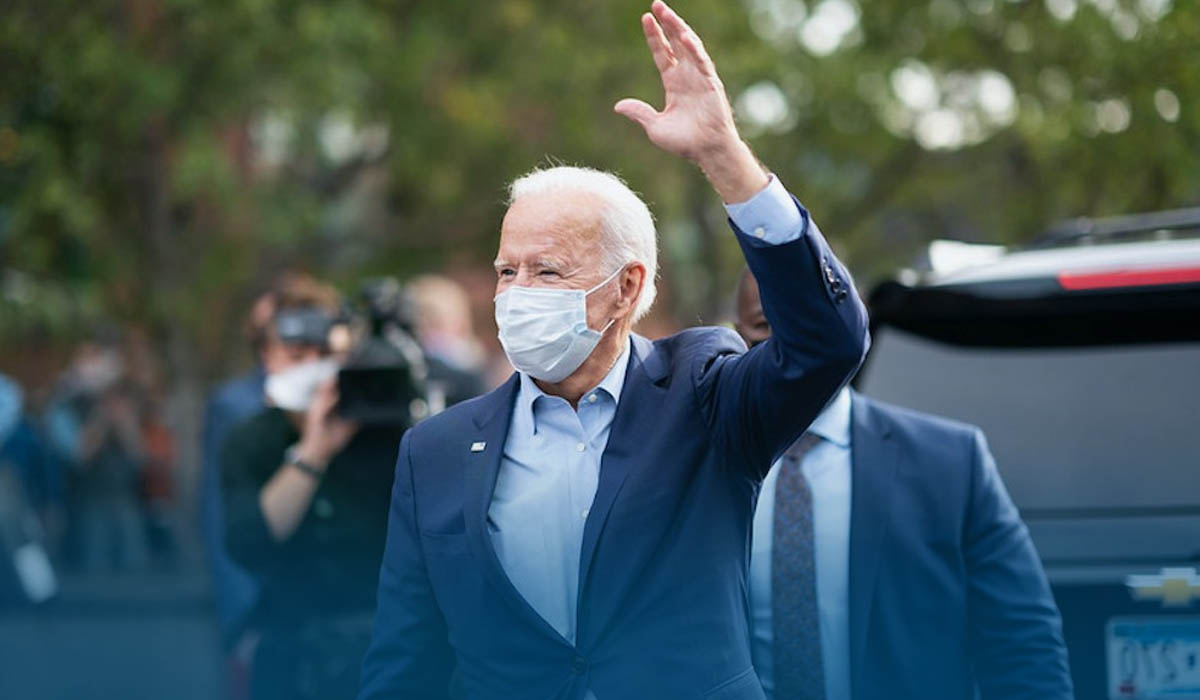 Pfizer Seeking Authorization for Booster Doses for 16 and 17-year-olds
Only 59 percent of all Americans are fully inoculated, although almost 70 percent now have had at least one dose. About 778601 Americans have lost their lives from COVID, according to the Johns Hopkins University data.
American pharmaceutical company Pfizer Inc. is anticipated to seek approval "this week" for a coronavirus jab booster shot for those 16 and 17-year-olds. If authorized, the booster doses of vaccine manufactured by Pfizer and its German partner BioNTech SE would become the first to offer COVID-19 booster shots for teens younger than eighteen.