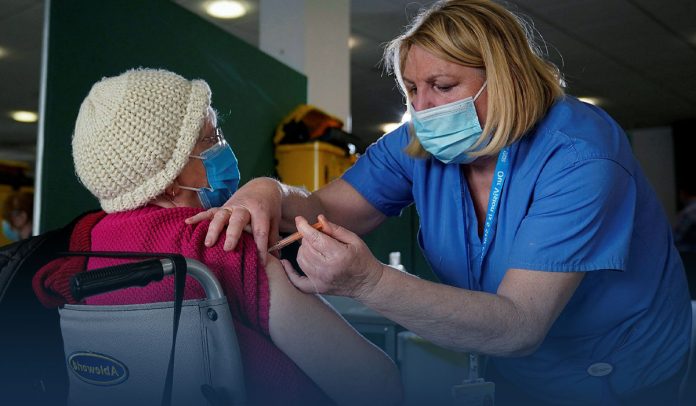 On Tuesday, the United Kingdom proclaimed it would offer COVD-19 vaccine boosters to everyone above 50 and other susceptible people to help the nation survive the deadly pandemic through the winter months. The booster doses, which would be rolled out starting coming week, were authorized a day after the Conservative administration also supported strategies to launch one dose to children twelve-to-fifteen years old.
The Joint Committee on Vaccination and Immunization (JCVI), which advises the U.K. health departments on immunization, recommended that third doses be offered to people over fifty, people with underlying health conditions, healthcare workers, and those who live with those having compromised immune systems. However, they'd be given not before six days after receiving their second shots.
JCVI recommends booster jabs for care home residents, NHS and care workers, over 50s, 16-49 with health conditions, adults living with immuno suppressed person – Pfizer the preferred choice or half a Moderna dose

— Hugh Pym (@BBCHughPym) September 14, 2021
A British journalist Laura Kuenssberg said that the third or booster would be a single shot of the Pfizer-BioNTech jab at least 180 days after the second shot. The vaccine minister Nadhim Zahawi said the U.K. was in a very strong place to begin a third dose campaign in September.
U.K. Government Opted to Re-Establish Virus Restrictions
Nearly thirty million would be eligible for the third dose, which intends to protect against a modest waning in immunity among people who have received their two shots.
Zahawi told BBC Breakfast interim proposals, which JCVI published in June, which recommended vaccines should be given to people above 70s and those most at risk first, before expanding to people above fifty, had permitted the National Health Service (NHS) to prepare.
But the U.K. government has been waiting for the full and final approval from the JCVI on who should get the extra shots before declaring details.
Officials stated that coronavirus jabs had saved over 112000 lives and around 24M recovered from COVID-19 infections, as they proposed booster doses.
It's possible the third dose program would be similar to the interim proposals published by the independent Joint Committee.
Moreover, Nadhim Zahawi said that the U.K. government had accepted the ultimate advice of the Joint Committee, and the prime minister and health secretary would present further details later.
mRNA Jabs Are More Protective As Boosters
On Tuesday, Boris Johnson, British Prime Minister, told the media that the outcome of this inoculation campaign is they've one of the most free societies and economies in Europe. He added that is why they're now sticking with their approach.
Furthermore, this time in 2020, as the number of people now contracting coronavirus disease is way higher, i.e., more than thirty thousand new cases per day, so, the U.K. government has selected to re-introduce more restrictions for England, as the jab drive in 2021 has decreased the people's number requiring treatment for COVID and then dying.
Boris Johnson, however, said the administration was prepared to re-establish measures over the upcoming months if the pressure increases on hospitals. The COVID-19-related hospitalizations in the U.K. stand at nearly 8500, down from about forty thousand that were hospitalized earlier in 2021 during the fatal second wave.
The independent Joint Committee on Vaccinations and Immunizations said that the Pfizer-made vaccine should be the prime choice for boosters, with a half-shot of Moderna as an alternative. The JCVI said that these mRNA jabs are more protective as boosters. The AstraZeneca dose would be offered to anyone who cannot get a messenger RNA jab for clinical reasons.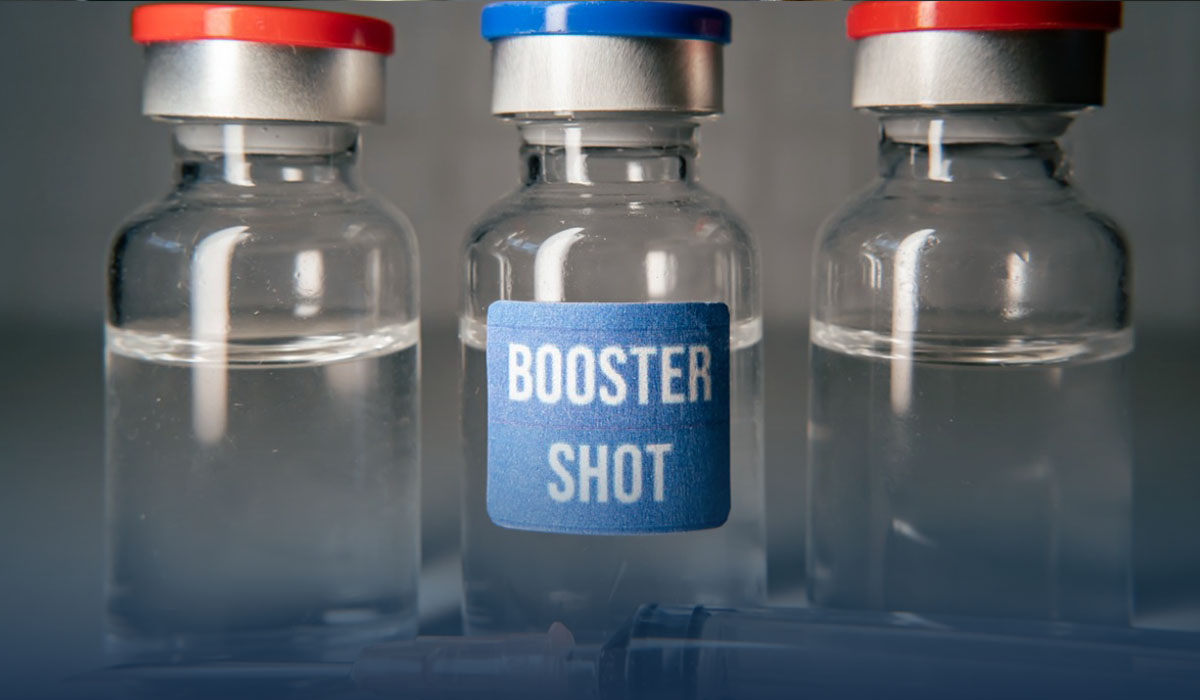 More than 48M people in the United Kingdom have had their first shot, with over 44M having their second shot.
Read Also: WHO Director-General Seeks COVID-19 Vaccine Booster Shots Delay