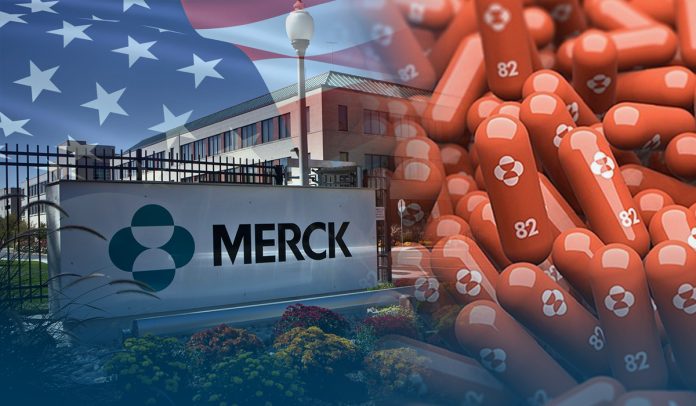 On Thursday, the U.S. FDA (Food and Drug Administration) proclaimed it had approved an antiviral drug manufactured by Merck & Co. and Ridgeback Biotherapeutics – molnupiravir – to treat US adults with COVID-19 who are at increased risk of the fatal disease.
The FDA's announcement on Merck's drug comes a day after the federal health agency cleared a competing drug from Pfizer Inc. Pfizer's antiviral pill, Paxlovid, is likely to become the first-choice COVID-19 treatment because of its exceptional benefits and milder side-effects.
Both treatments against the lethal coronavirus will be free to COVID-19 patients in America after being purchased by the federal US government.
The US FDA said Merck's pill could be used when other approved COVID-19 medications aren't accessible or clinically appropriate. This is the 2nd COVID-19 antiviral pill approved for emergency use for ill people to take at home before getting severely sick to be admitted to hospital. The approval permits the use of the antiviral pill for mild-to-moderate coronavirus disease and, along with Pfizer's Paxlovid pill, could be an essential tool against the fast-transmitting Omicron variant of SARS-CoV-2, which is now dominant in America.
Merck & Co., a US multinational pharmaceutical company headquartered in Kenilworth, New Jersey, has an agreement with the American government for the firm to deliver a 3.1M treatment course of 'molnupiravir' upon this approval.
Molnupiravir Works Against Omicron – Dr. Eliav Barr
Previously, at the end of November, 'molnupiravir' was narrowly endorsed by the FDA's advisers in a 13/10 vote after data found it decreased the risk of hospitalization or unfortunate death by thirty percent among high-risk adults. And that was lower than a former analysis suggesting that the number could be nearly fifty percent.
1/🧵 Molnupiravir & Paxlovid are BOTH approved for EAU (emergency use) as pills for #Covid to reduce hospitalization and/or death if taken EARLY (w/in 5 days).

This ⬆️ our need for Rapid Tests!

Primary prevention is #Vaxx. 🤛

A few thoughts…

FDA – https://t.co/8qtw3hk6r2 pic.twitter.com/YLdnrhgDX3

— WesElyMD (@WesElyMD) December 23, 2021
Moreover, according to clinical trial data, Pfizer's pill was authorized on Dec. 22 for 12-year-olds and older and has shown to be about 90 percent effective in preventing hospital admissions and fatalities in patients at increased risk of severe illness. In addition, a senior VP of global medical affairs at Merck, Dr. Eliav Barr, told CNN earlier that he was optimistic this medication would work against the highly contagious Omicron version.
He said Omicron is principally different from the other COVID types at the spike protein. In addition, their drug works in an entirely different part of the lethal virus. So, they're very optimistic that the antiviral pill will continue to be effective against the new variant, and they're studying that right away.
The Food and Drug Administration says some COVID patients should avoid Pfizer's two-drug regimen because it includes ritonavir, an older antiviral, that is known to have interactions with some other prescription drugs. Also, it isn't recommended for people with severe kidney problems.
Pricing of Antiviral Pill's Treatment Courses
Merck & Co. plans to deliver thousands of courses in the following days and one million over the coming few weeks. However, Pfizer Inc. plans to send nearly 250000 treatment courses in January.
Last month, President Joe Biden's administration declared that it would purchase 10M courses of treatment for 5.295 Bn dollars. Mr. Biden said he was confident by the promising data from Pfizer Inc. and said the medication would mark a major step forward in their path out of the deadly pandemic.
Moreover, he called Pfizer's Paxlovid pill a potentially powerful tool in their battle against the coronavirus, including the Omicron version, but stressed that getting inoculated and receiving a booster dose remained the essential tools they've to save lives.
About 62 percent of Americans are fully inoculated, leaving many people in the US unprotected against the Omicron wave. Two shots of the highly successful jab from Pfizer-BioNTech are only somewhat protective against Omicron infection, while a third shot boosts the immunity.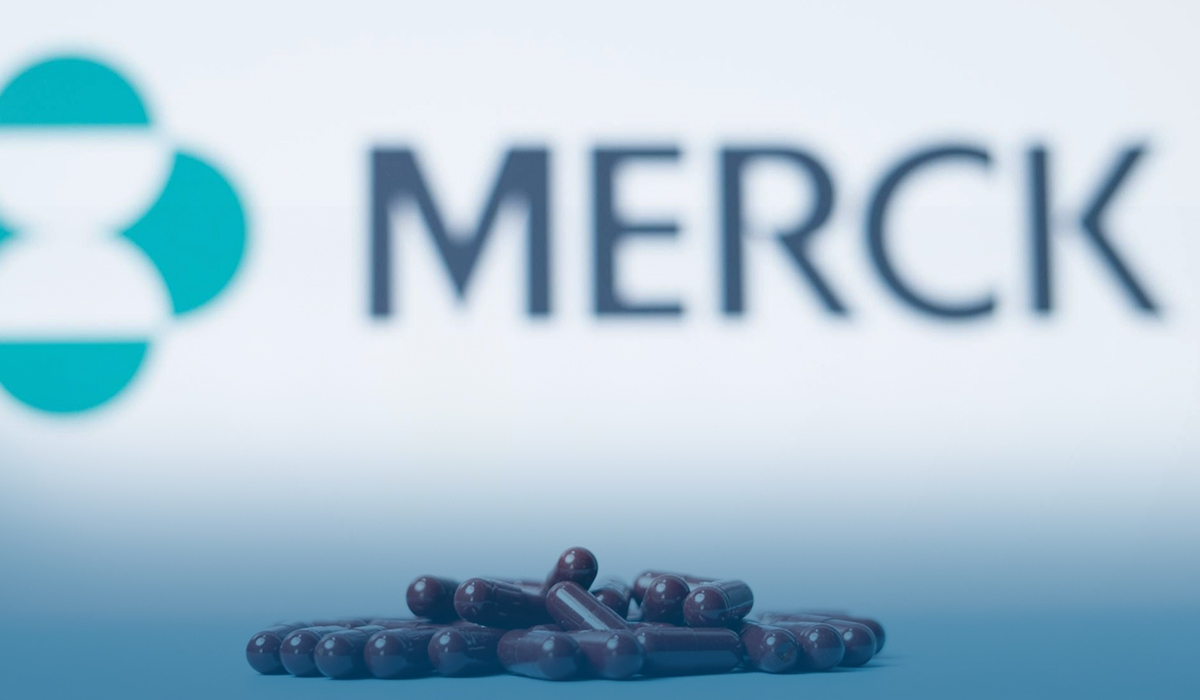 The molnupiravir drug is ordained to be taken two times a day – four antiviral pills each time – for 5-days, making a full treatment course of forty pills. The treatment was priced at nearly 700 dollars per course in an agreement with the American government for up to 5M treatment courses.
The U.S. administration has ordered 10M treatment courses of the Pfizer drug for 530 dollars per course compared to the agreement with Merck for around 5M molnupiravir courses for 700 dollars per course.