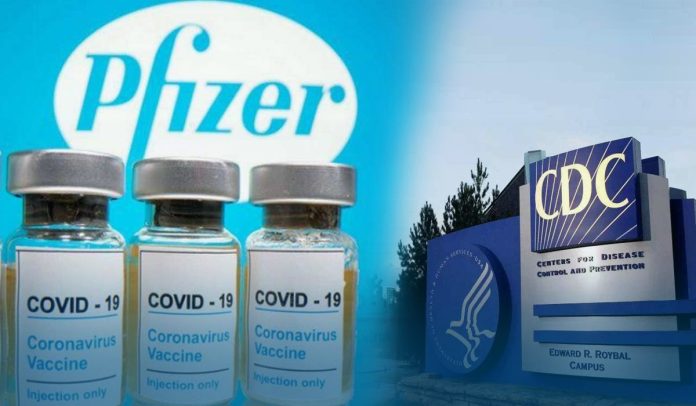 On Thursday, the U.S. Food and Drug Administration (FDA) granted emergency-use authorization (EUA) for people ages 16 and 17-years to receive a booster dose of Pfizer-BioNTech vaccine. And a few hours later, the U.S. Centers for Disease Control and Prevention lifted the final barrier by saying those teens should receive their additional doses as soon as it is time.
Under afresh amended EUA for Pfizer-BioNTech-made COVID-19 vaccine, which has so far been administered 276M times in America, those 16 and 17-year-olds could now receive booster doses.
The United States health regulators told people ages 16 and 17-years should receive a third shot of the Pfizer-BioNTech vaccine after 6-months of their initial vaccination. America and several other countries already were urging adults to receive booster doses to boost their immunity that could decline months after inoculation, calls that strengthened with the detection of the highly-mutated new COVID-19 variant – Omicron.
Everyone 16 and over should get a COVID booster.

16- and 17-year-olds are now eligible for a Pfizer booster 6 months after their 2nd dose.

Learn more about boosters at https://t.co/36fDTtAC2O. #WeCanDoThis pic.twitter.com/2sJMCJjPRA

— HHS.gov (@HHSGov) December 9, 2021
The director of the US FDA's "Center for Biologics Evaluation and Research," Peter Marks, said that the COVID-19 vaccine manufactured by Pfizer Inc. and its German partner BioNTech SE has been available to 16-year-olds and older for about a year, and its paybacks have been shown to outweigh possible risks clearly.
Two COVID-19 Vaccine Doses Turned Up Fewer Neutralizing Antibodies
Moreover, Marks said that since they first approved the jab, new evidence signals that the effectiveness of the vaccine against the fatal COVID is declining after the second shot for all adults and for those in the 16 and 17-years age bracket. A single additional dose for those immunized at least 180-days before would provide sustained protection against coronavirus disease in this and older age brackets.
In addition, findings released in last October in a peer-reviewed medical journal "The Lancet," propose the Pfizer vaccine is only 47 percent effective at preventing the fatal disease 5-6 months after its second shot.
The FDA's proclamation came a day after Pfizer Inc. and BioNTech SE said their jab was most effective against the new Omicron COVID-19 variant after an extra shot. And blood tests on those who had gotten only two doses turned up fewer neutralizing antibodies than did patients with three doses.
Furthermore, Pfizer's CEO Albert Bourla said that although primary vaccination might still offer protection against COVID-19 caused by the Omicron strain, it is evident from these early data that protection is enhanced with a third dose of their jab.
COVID Boosters are crucial considering that protection against infection decreases over time, and we are facing a highly-mutated variant that has the potential to require additional immunity to be protected, according to the US CDC director Dr. Rochelle Walensky.
Vaccination Drive in the U.S.
Approximately 200M US citizens are fully immunized, including 4.7M 16-17-year-olds, several of whom received their initial doses in the Spring and would be booster-eligible.
Acting FDA Commissioner Dr. Janet Woodcock said that immunization and receiving a booster when qualified, along with other preventive measures like avoiding big crowds and poorly ventilated locations, and using face-masks, remain their most effective way for battling the severe disease.
The Pfizer-BioNTech jab is the only choice in America for anyone younger than 18-years, either for primary immunization or for use as a booster dose. It isn't yet apparent if or when teens younger than sixteen might need an extra dose of Pfizer. But Dr. Walensky said the US CDC and US FDA would thoroughly watch data on 12-15-years -age bracket because if they ultimately need an additional shot, then US officials again will want to act quickly.
Immunizations for kids ages 5-years just started in November, using unique low-dose Pfizer shots. By this week, nearly five million kids ages 5-11 had received the first shot.